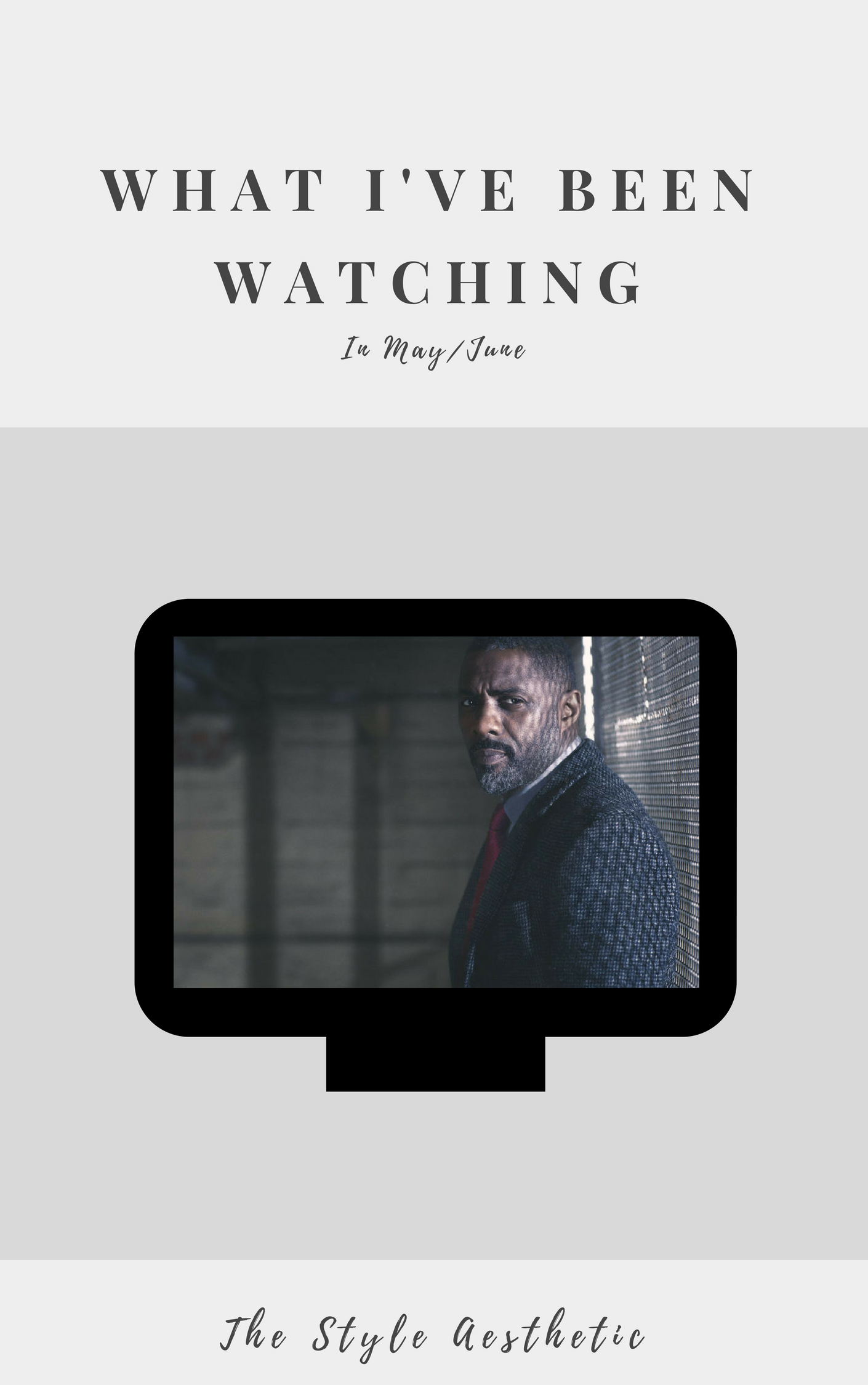 I got a little distracted the last couple of months, I didn't end up sharing what Ive been watching!
I watch a lot of tv (guilty little habit!) so this is a bit of a catch up!!

MAY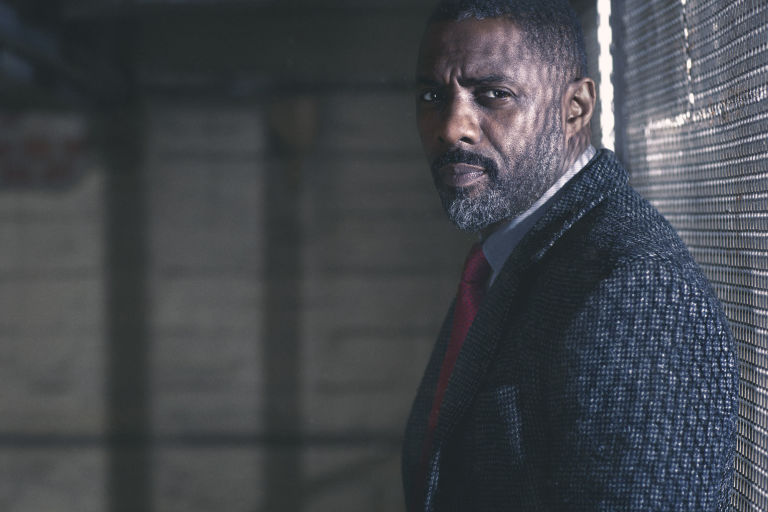 Luther
Honestly why is Idris Elba so dreamy?? (Hello, The mountain between us!) I quite enjoyed this show and ended up bingeing all of the seasons in one month! I really enjoyed the characters (Big fan of Ruth Wilson, have you watched The Affair?) and the storylines.  I don't want to give away too much, but Luther is a brit cop and there is a new crime every episode and some are damn creepy but his growing relationship with one of the Murderers is rather fascinating.
Watch it on Netflix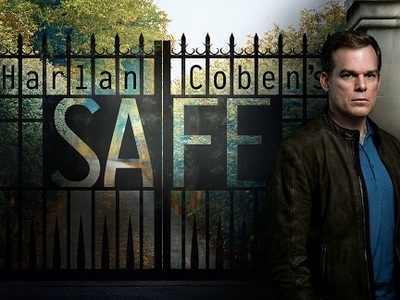 Safe
I'm a big fan of Michael C. Hall in fact two of my favourite shows are Dexter and Six Feet Under which he starred in, so I thought this would be a goody! I didn't really enjoy it, I found it slow moving and I wasn't convinced on his accent. The whole time I was wondering if the ending would be worth watching the whole season for and who was the target market audience this show was aimed for? I googled it half way through to gain a little bit about the storyline and read that there was a big twist at the end so I continued to watch, I didn't think the twist was worth it! The whole show wasn't really my jam, Im sure others will enjoy it though!
Watch it on Netflix

The Walking Dead Season 8
The Walking Dead is one of my faves, I always wait for the season to end before i binge the whole season!  I found this season was a little different from previous seasons, it was almost uneventful but then saying that it had some great things happening and great scenes!
You started to see a little humanity from Negan and I really wondered if he would be killed off.  What I do love about this show (I probably said this in my last tv post) is its not really about the zombies this far in  it's more about the survival of the human race! What would happen to us if everything was stripped away and money didn't matter???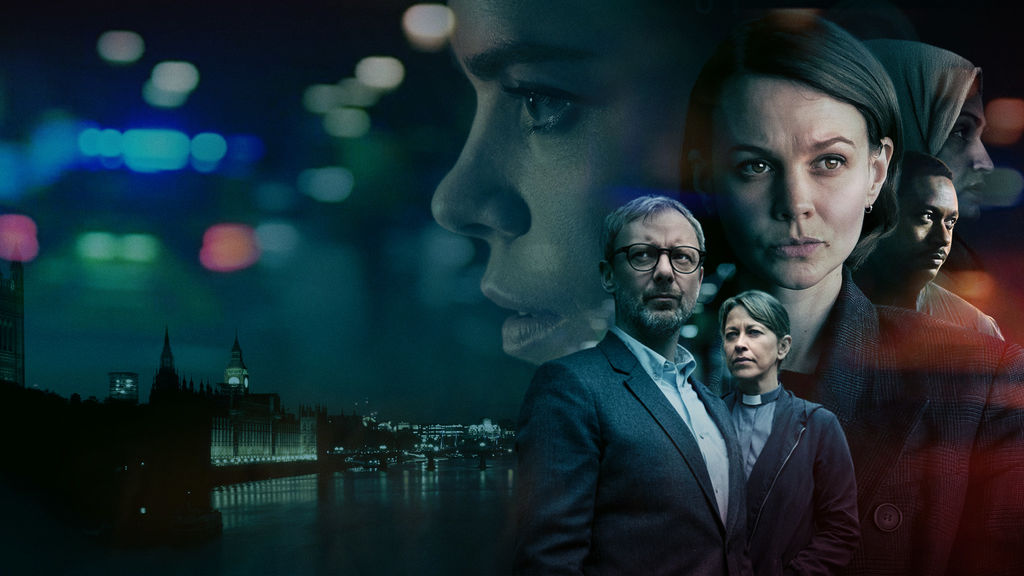 Collateral
You can probably tell British tv is my fave and I quite like this mini series, Collateral stars Carey Mulligan who I really adore and also Billie Piper (whose character is fantastic!  Remember watching Secret Diary of a Call Girl??)  The British know how to intertwine characters and watching their stories unfold was so worth the four episodes!
Watch it on Netflix
The Rain
A Danish (dubbed over badly in english) tv series about a virus that kills everyone through the rain, Im not really sure why I watched the whole season but I did.  I wouldn't highly recommend it though, the dubbing was really annoying!  I was however curious how the virus started and what happened to everyone.
Watch it on Netflix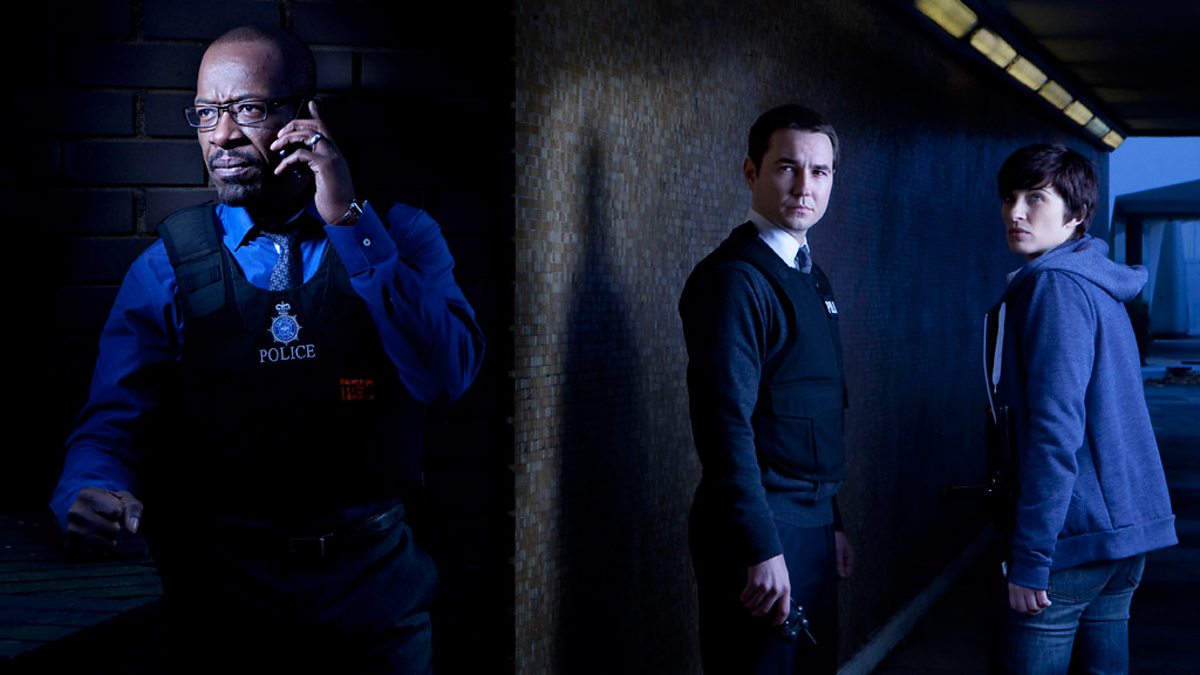 Line of Duty
I've been watching Line of Duty off and on for a couple of years, another Brit show but all about cops!  Its actually focused on police anti-corruption unit, each season focuses on one particular cop under investigation with the same main cast over the seasons including Vicki McClure (have you seen The Replacement????)
Watch it on Netflix
May wasn't that eventful for me, watching wise I honestly found everything a slight  let down compared to Marcella! I did go to the movies with friends to watch the Breaker Upperers which was a funny easy watch!  It was funny but I thought there would of been more screen time of the scenarios where they broke up clients!
JUNE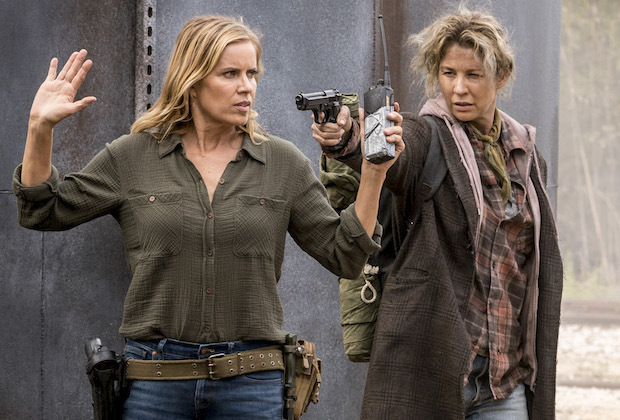 Fear the Walking Dead
The spin of show of 'The Walking Dead' is a goodie, I've watched all the seasons and quite like the characters although this season (season 4) changed quite a lot it was filmed really well and there was a few new characters who are really great (remember Dharma & Greg??? haha) and the season revolves around Althea and her amazing obsession with interviewing and filming everyone she comes into contact with.  Which turns out to be really risky but is a cool way to unravel the seasons storyline, Morgan from The Walking Dead is also introduced so it seems that they have caught up with the current walking dead timeline.
Watch it on Sky Soho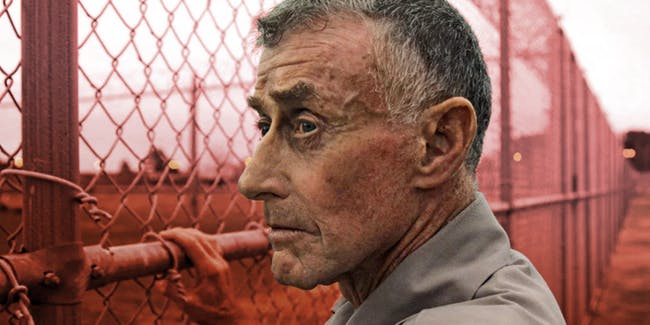 The Staircase
To say I was obsessed with documentary tv series is an understatement, I totally binged on this show and when it finished I had to also listen to the podcast: Beyond Reasonable Doubt?  The show is about Michael Peterson and how he is convicted of killing his wife, who died "falling down the stairs" in 2001.  I didn't really know about the story but had heard it mentioned several times on one of my fave podcasts: My Favorite Murder which is what spiked my interest.  So to watch the story unfold was so interesting, I know different people have different opinions if he's guilty or not.  I totally have a strong opinion and felt as though the tv series left quite a few questions unanswered and was totally bias to his story, so when I listened to the podcast I felt they picked up those unanswered questions and covered them as well as his wife Kathleen's families side of the story.  If you have watched it I would love to know what you thought…….
Watch it on Netflix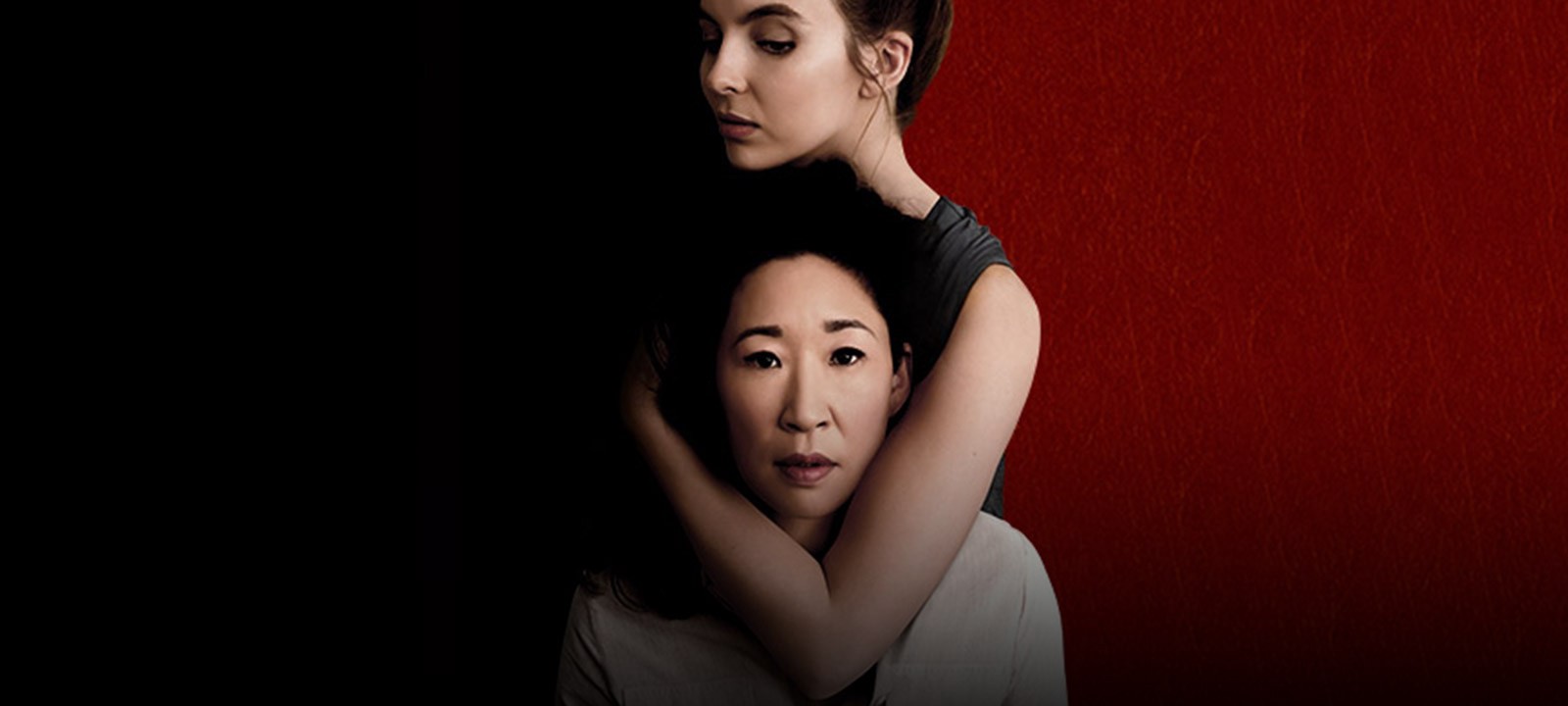 Killing Eve
I really loved this light hearted, rather funny but a tinge dark new tv show!  I was trying to place the main character Villanelle (Jodie Comer) for ages as she looked really familiar, so I had to google her and turns out she was in Doctor Foster!  I've never been a big fan of Sandra Oh but she nails her quirky character.  This show definitely seems like a really good spin on serious crime shows, I highly recommend it and its a great binge show.
Watch in on TVNZ
Have you got any recommendations???