Every year I try to do something special for the kids to celebrate Valentine's Day, this year it was super simple!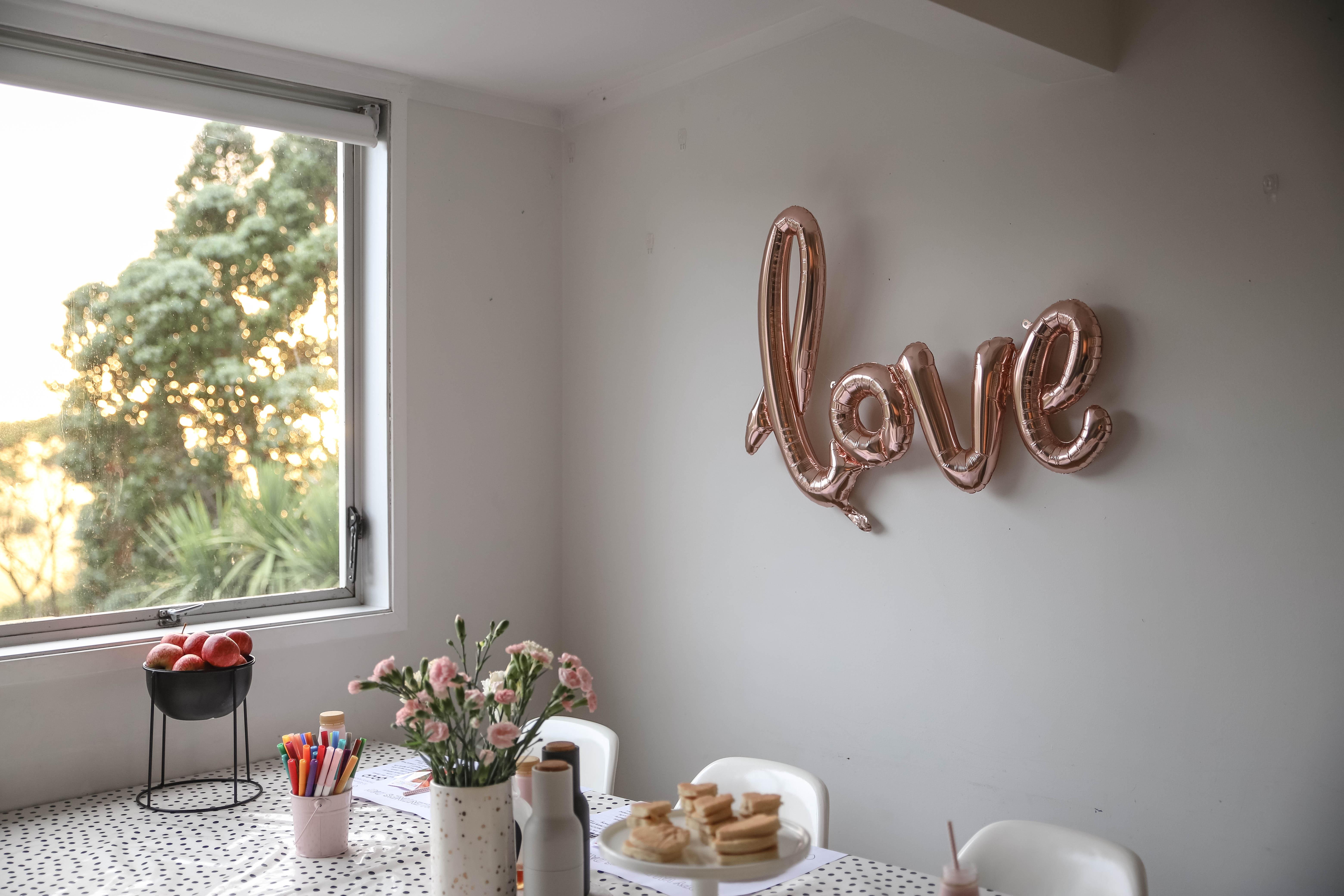 I created a sweet breakfast, class gifts and Valentine's Day school lunch boxes.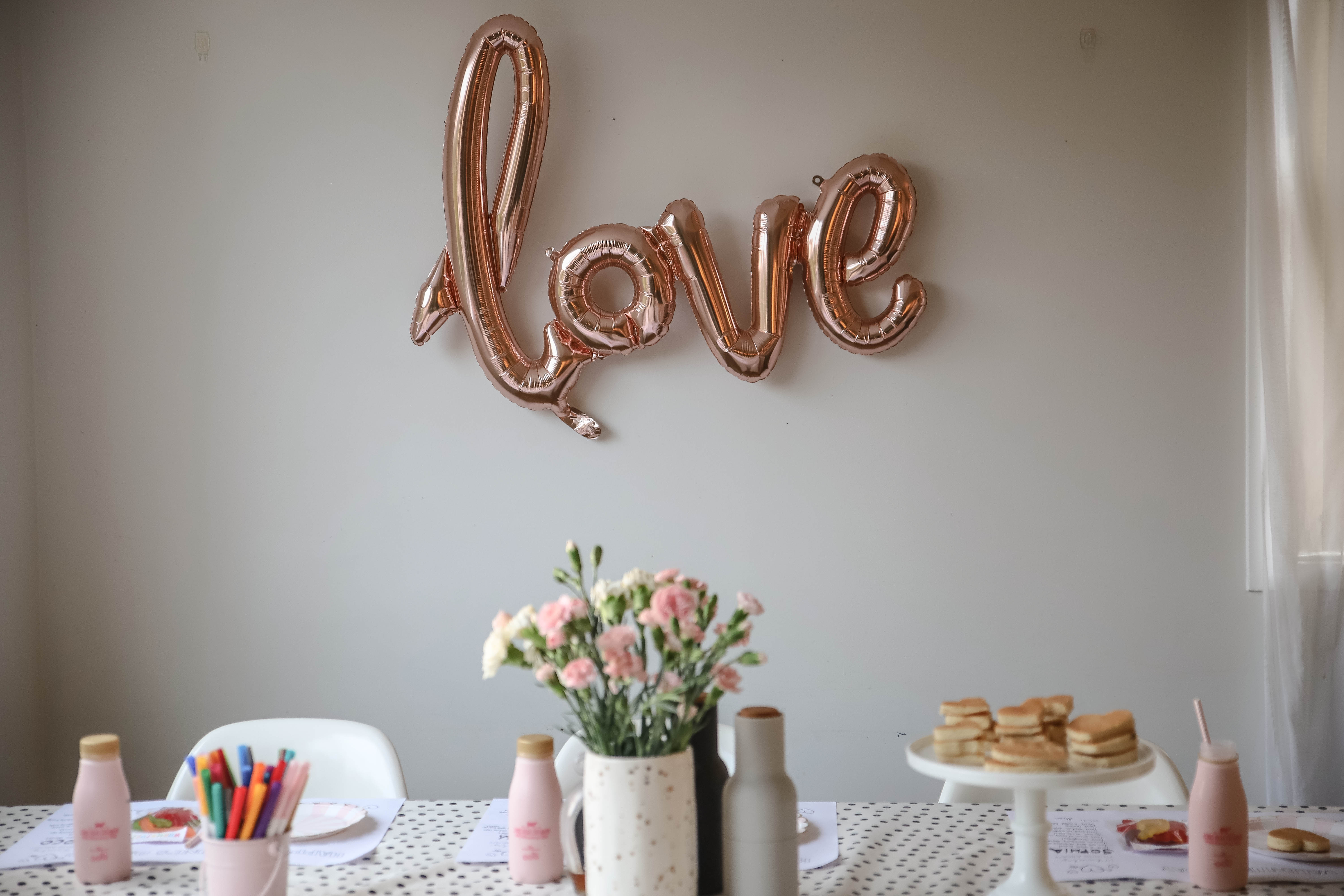 I threw together pancakes for the kids using Quality Baker's Hotcakes cut into hearts with a cookie cutter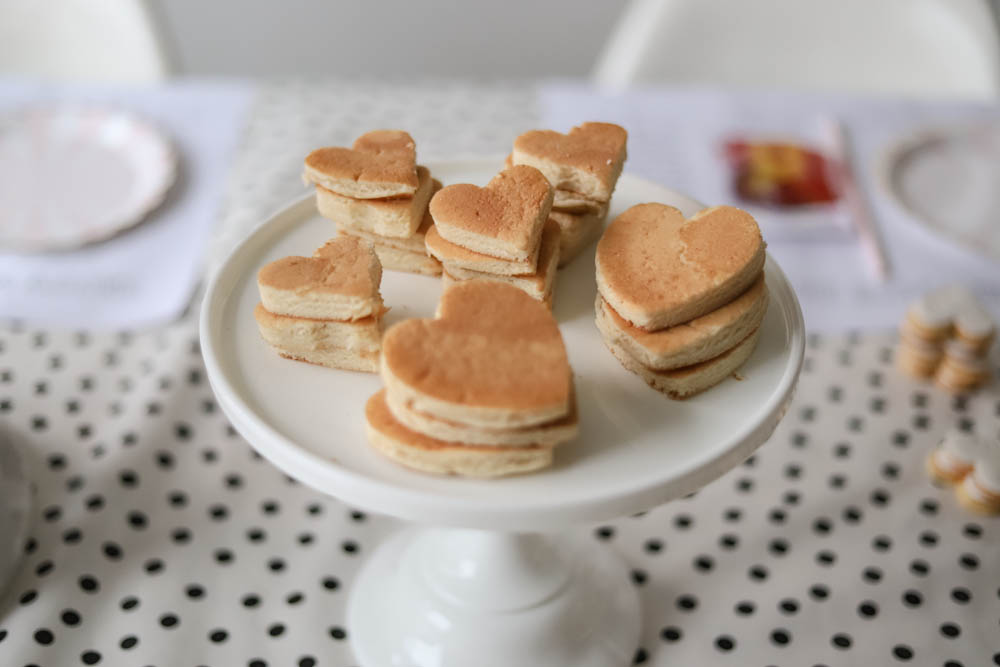 And pink Lewis Road Strawberry Milk to drink.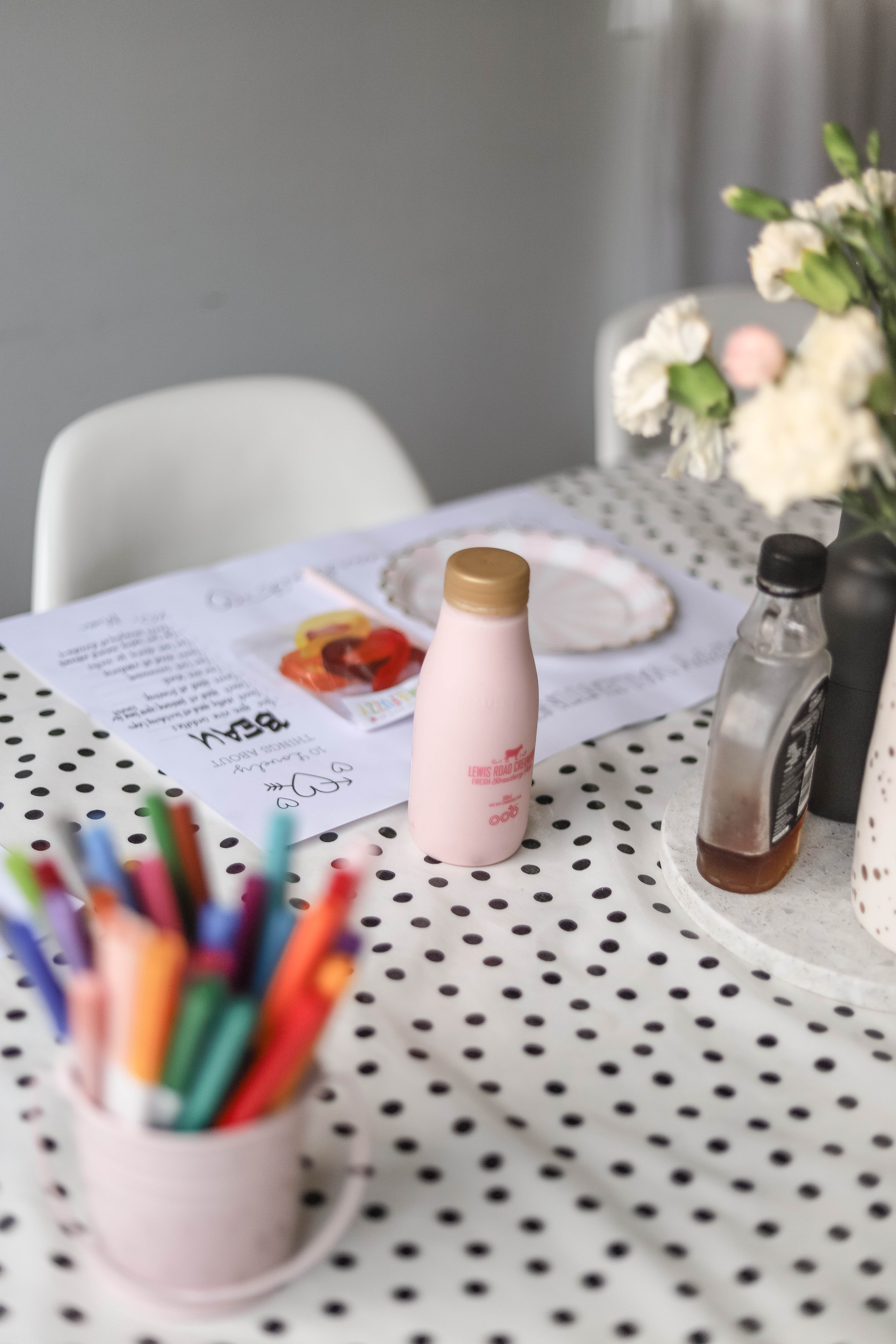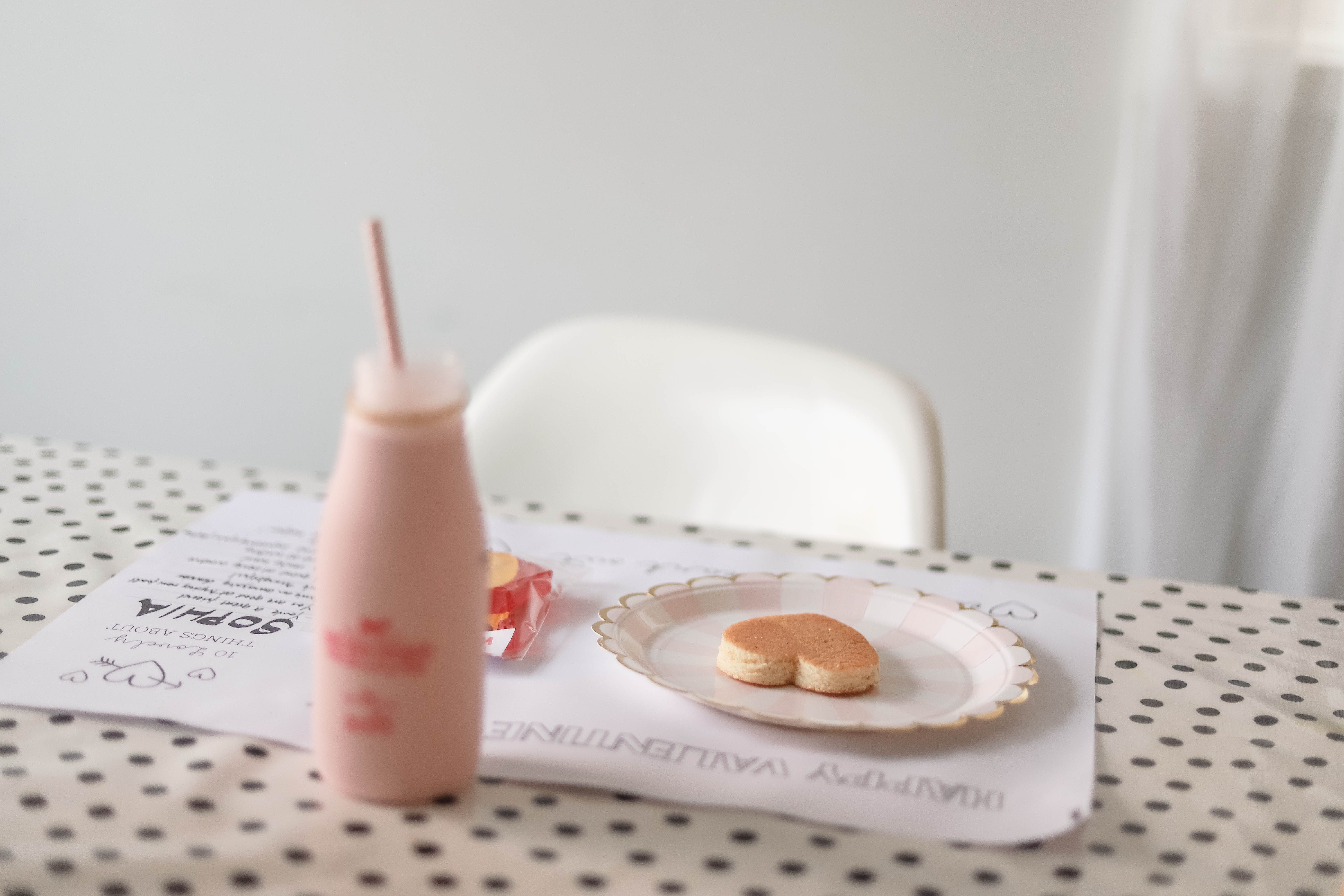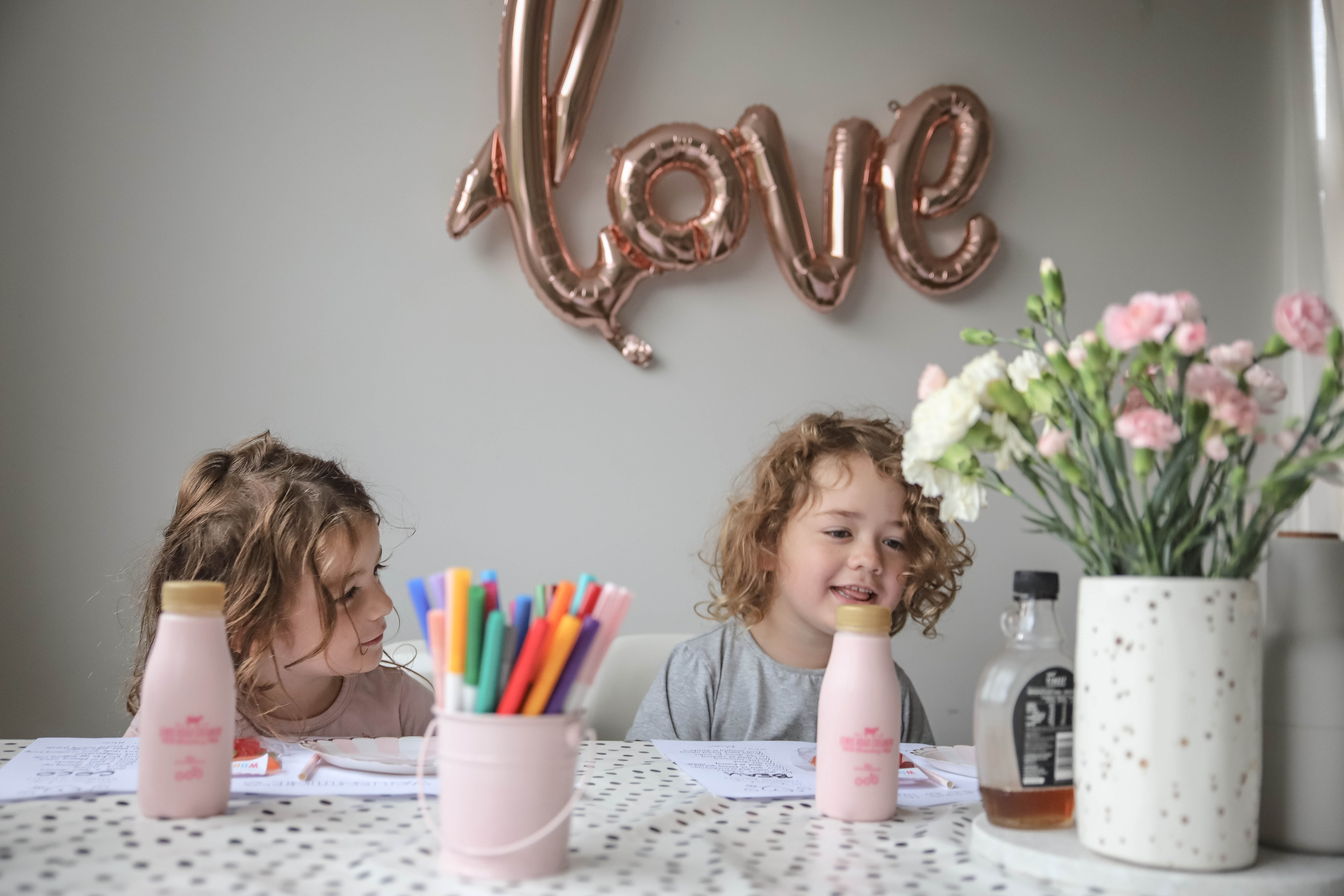 On my Instagram stories I shared the cute Valentines Day placemats from Lil Luna which I got printed at The Warehouse Stationery for .30c a A3 copy.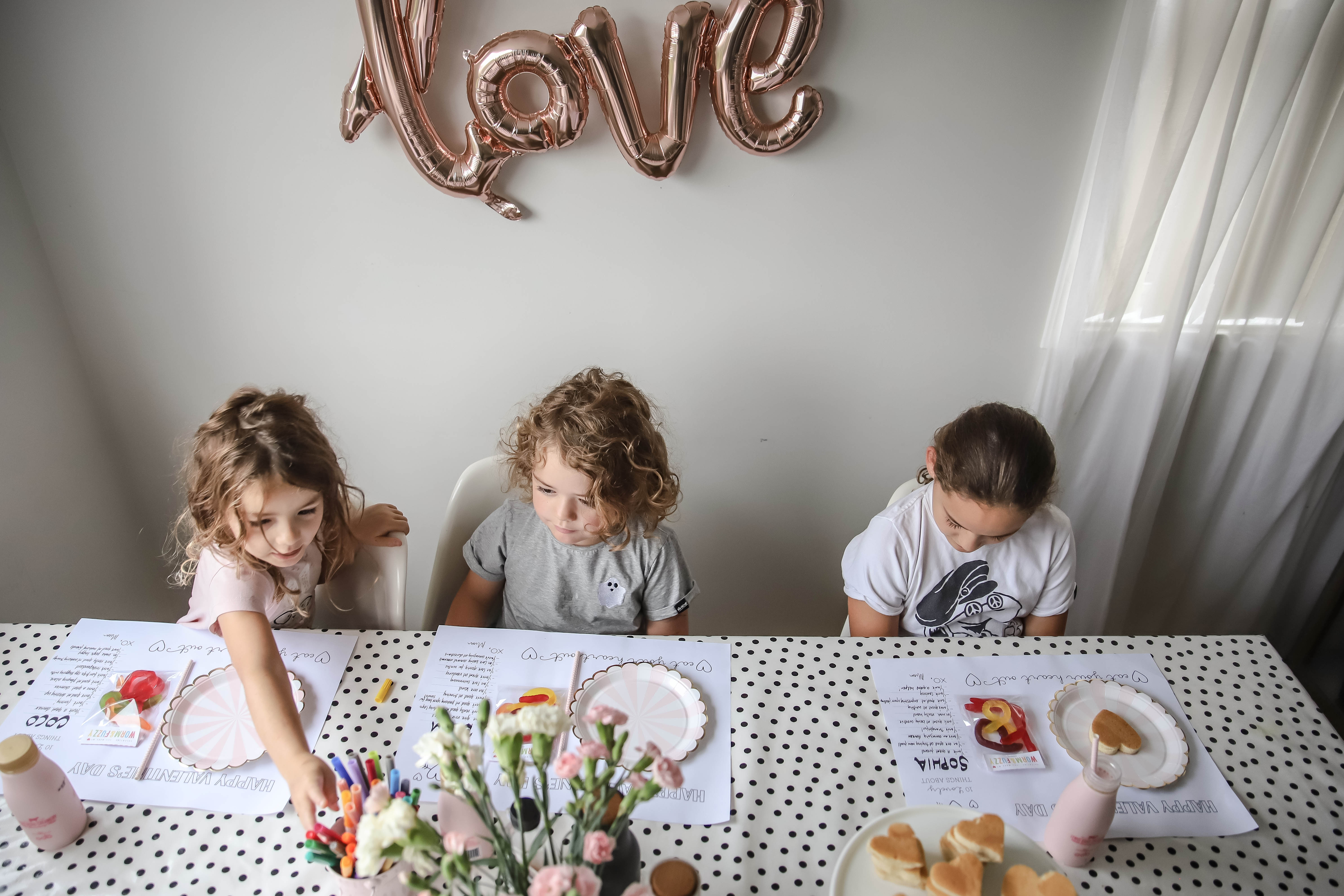 This placemat was the start of the idea of creating the kids a Valentines breakfast.
The kids loved the novelty of drawings pictures and colouring the header while I took photos.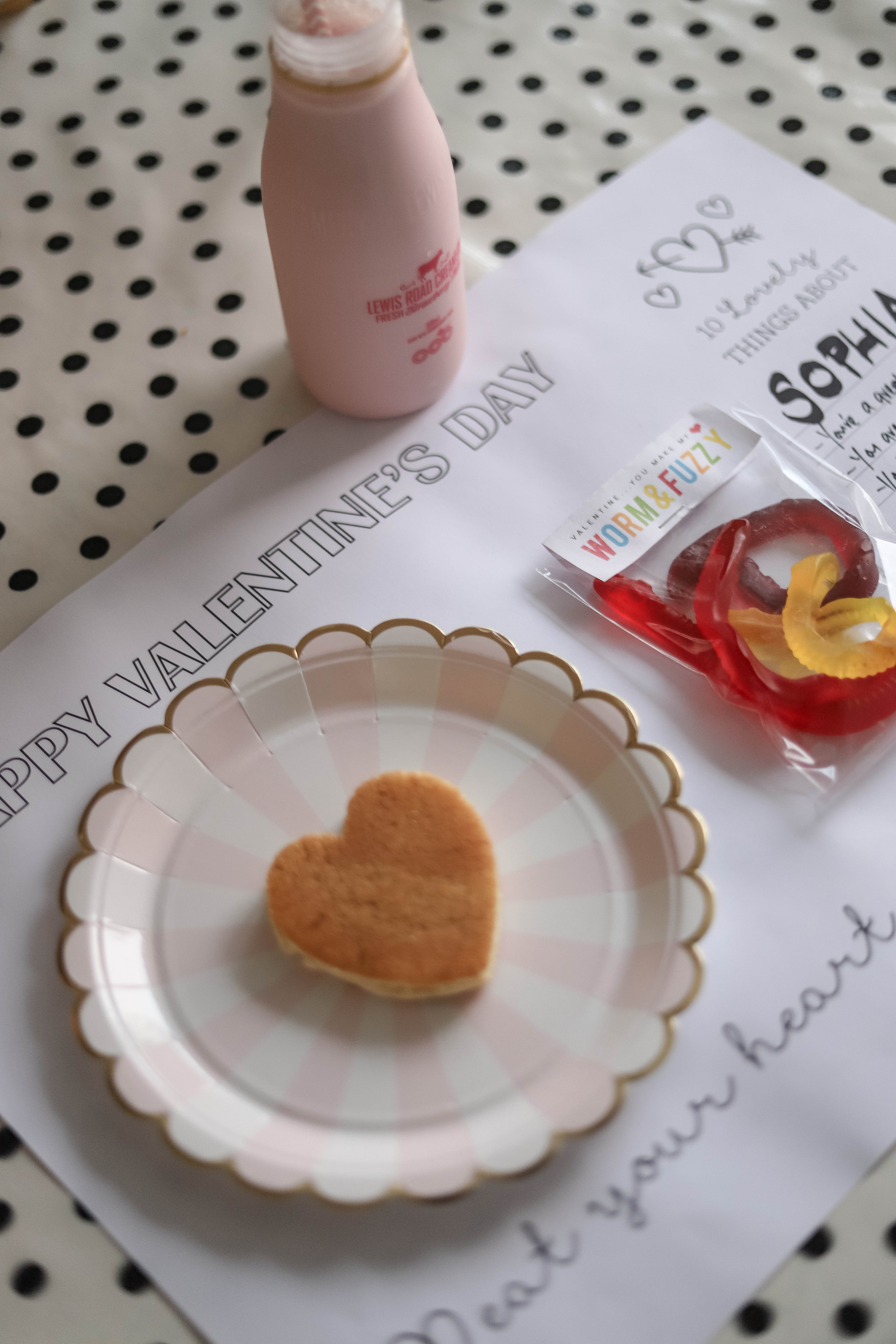 What I really loved about this placemat was the space created where I could write 10 things I love about each child, so I can keep them as a momento.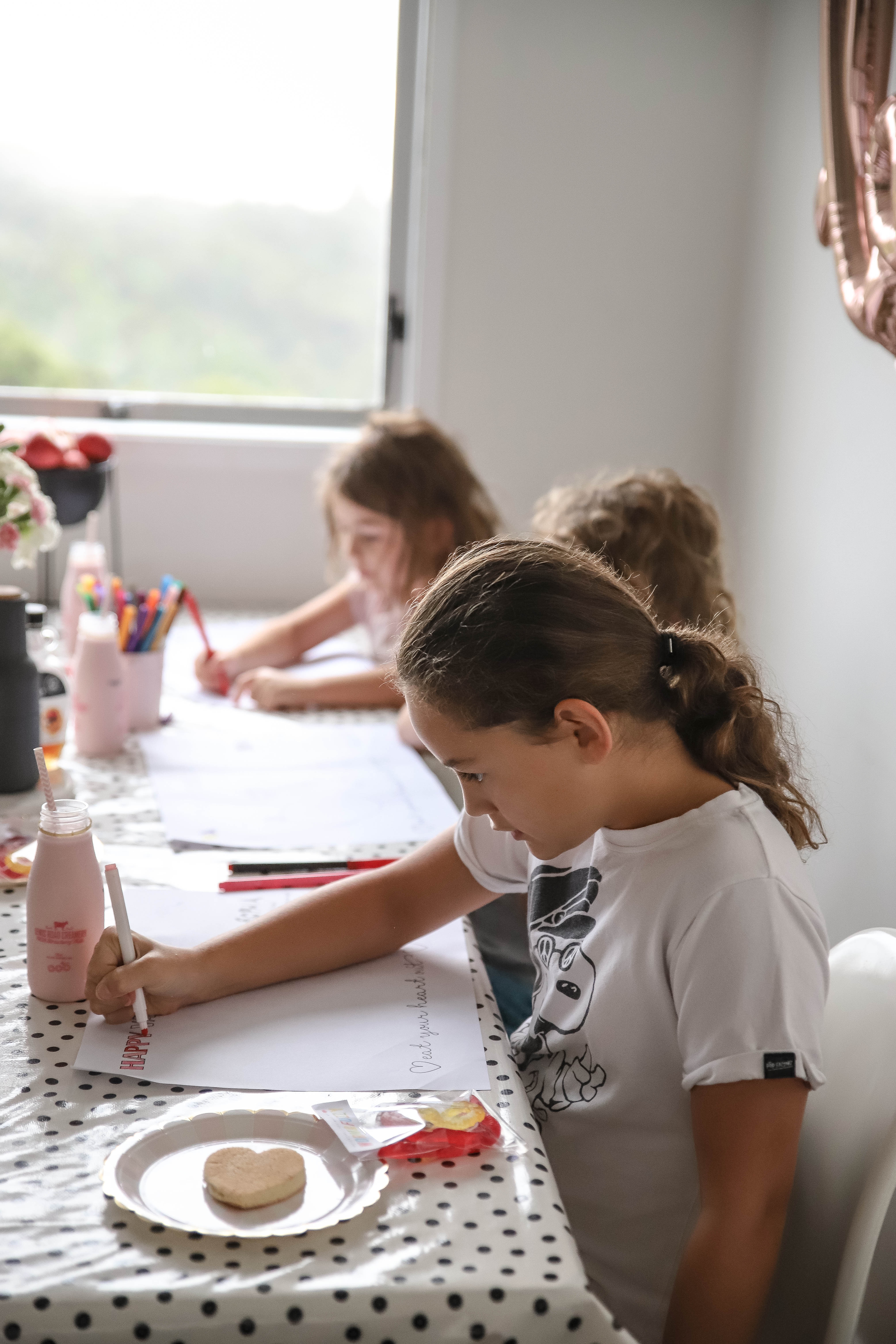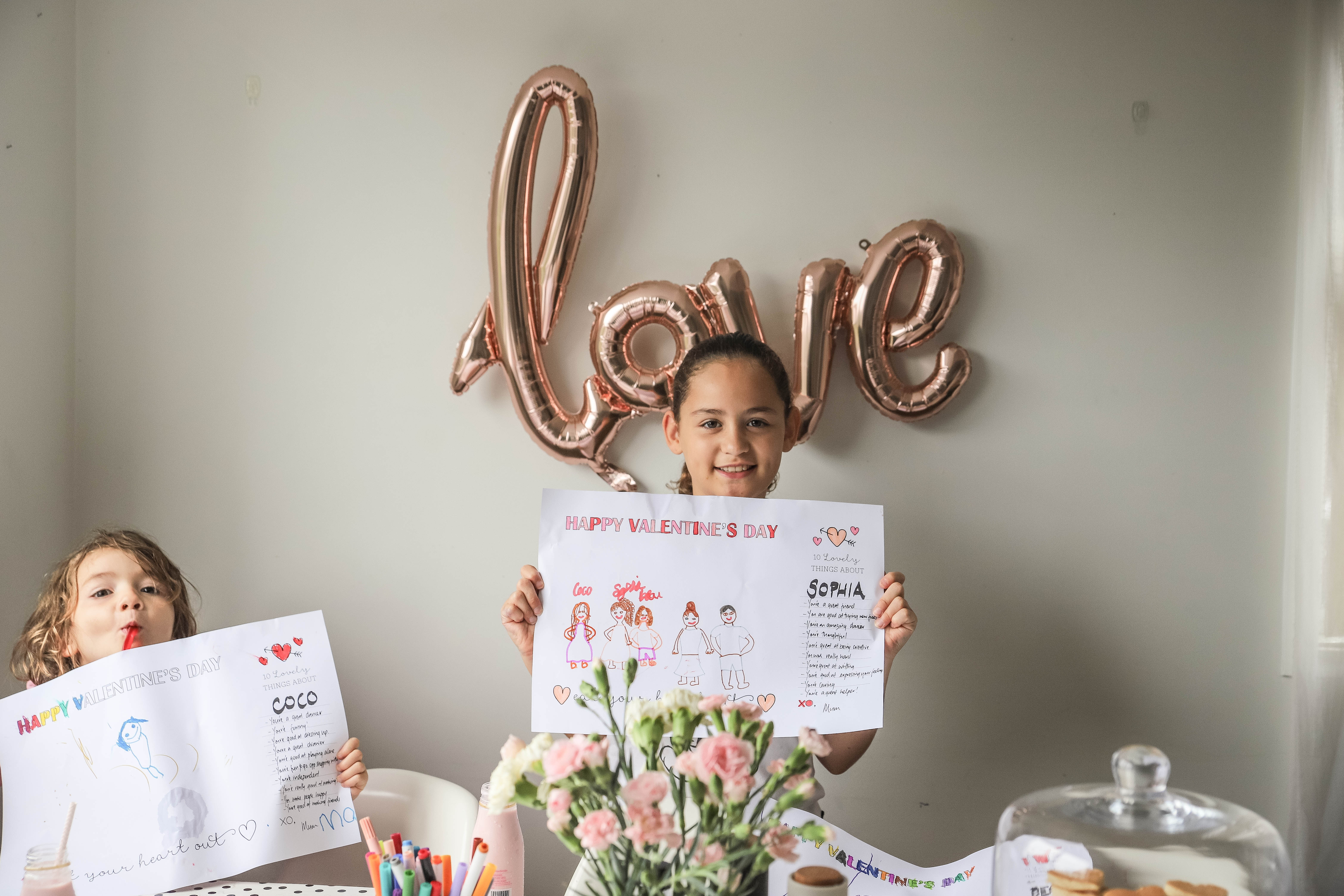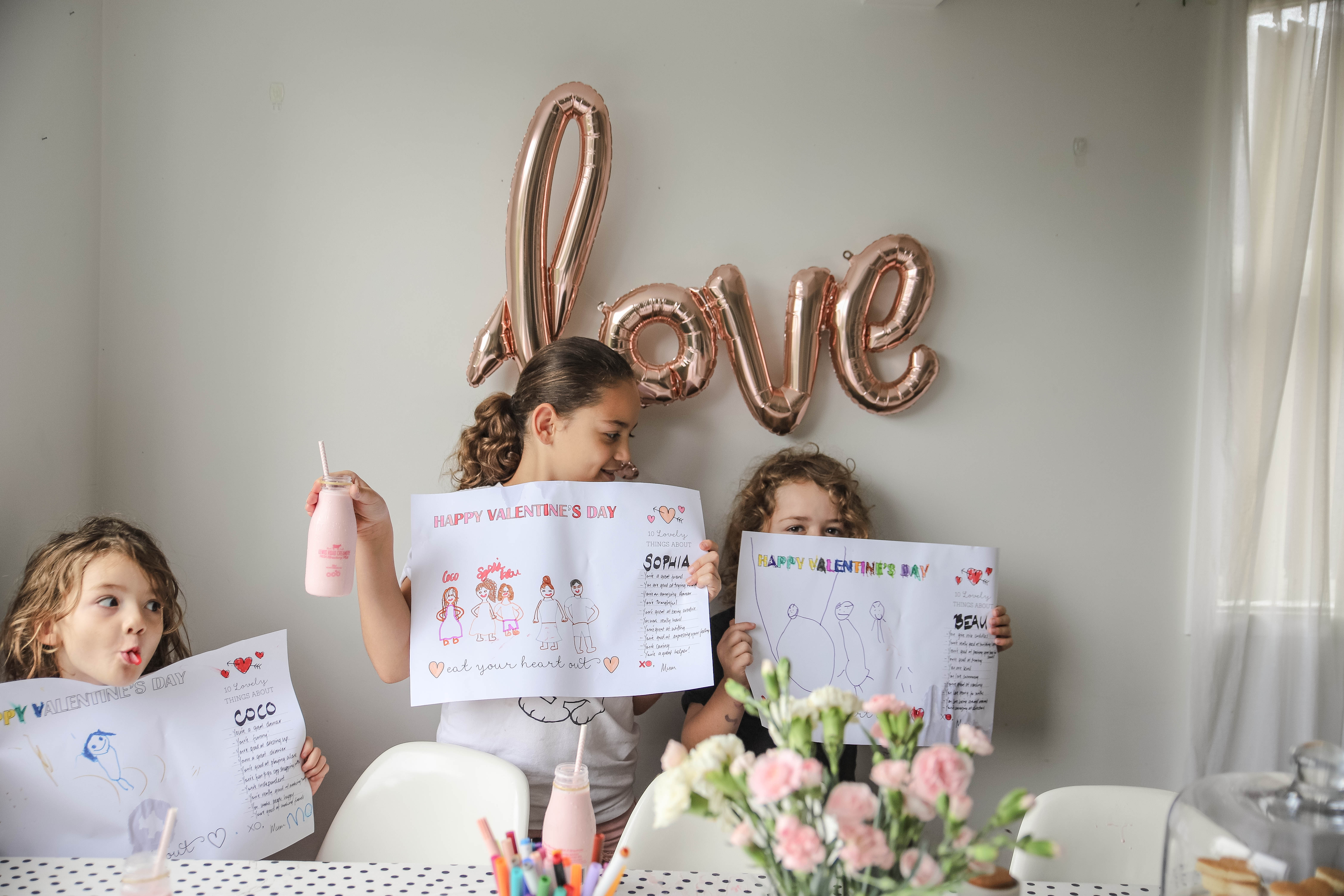 The day before I made a bunch of small heart sugar cookies with fondant icing stamped with the word 'love' for Beau to give out to his classmates and Coco for her kindy friends.
They loved this token gesture so much and I adore the idea of teaching the children to give, it doesnt need to be much but it makes such a difference to everyday life!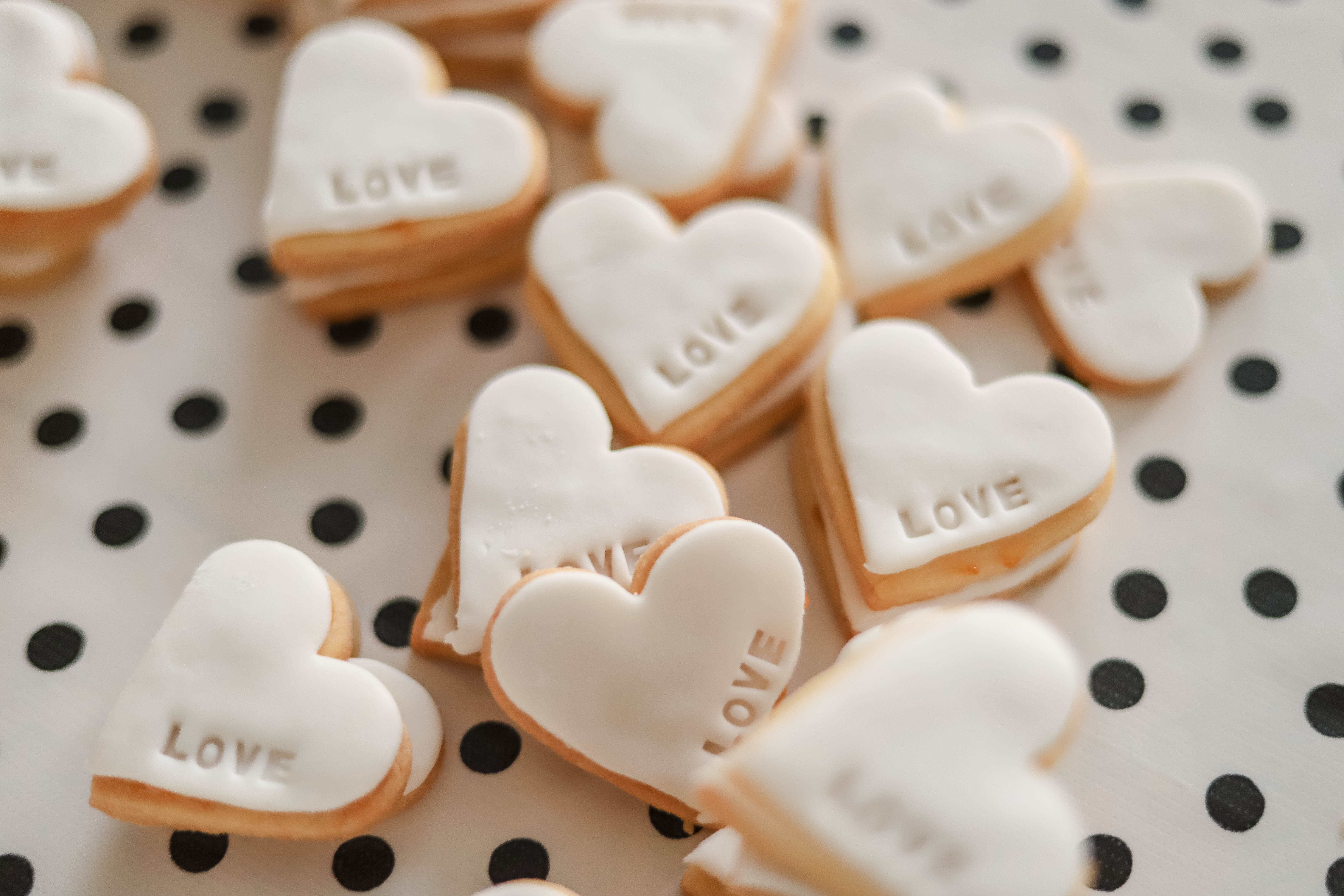 I then created a Valentines school lunch box which features mostly everything they normally eat except I added in a Dunkin Donut heart sprinkle donut (which unfortunately melted due to the extreme humidity) and some sweet Valentines lunch box notes I found via Pinterest, you can find some on my Pinterest Valentines Pin Board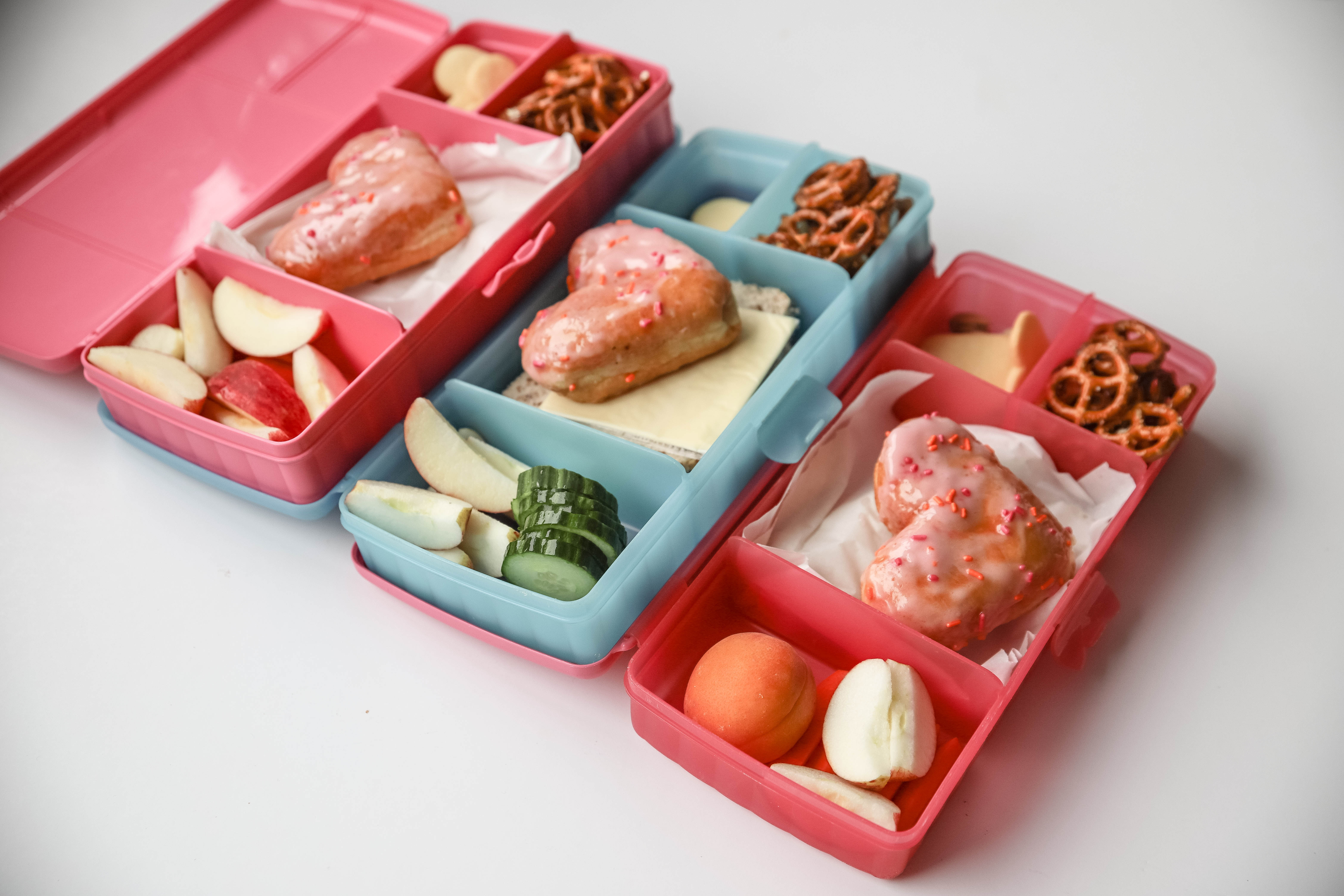 Rose gold Northstar 'love' balloon is from Pop Roc Parties
Valentines Placemats are from Lil Luna
Worm & fuzzy bag toppers are from Make & Do Studio