What I'm crushing on for Easter this year……..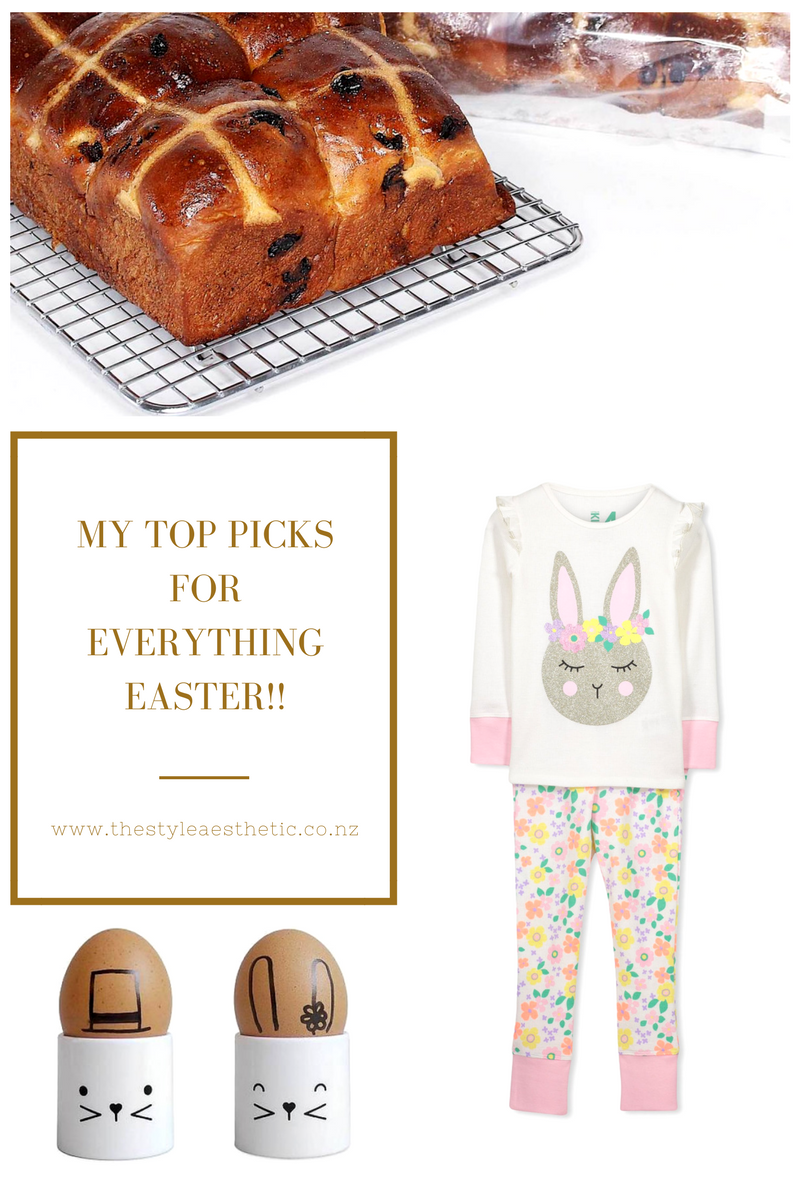 If you have been following me on Instagram for awhile you will know I love to create Easter Hampers, and Easter Egg Hunt and generally a special Easter Breakfast. You can check out my hashtag #cavanagheaster on instagram! Im so excited to share with you my Easter Wish List of yummy Easter treats and gifts!
With Easter generally being the change of season, we welcome in the colder weather with new winter pjs, crisp early Sunday morning collecting eggs following with a yummy warm Easter breakfast!
The most important thing for us as a family is to enjoy the long weekend together, the chocolate and treats are a big bonus!
Like anything worth celebrating you can go all out or just add a small novelty to your Easter which turns into a family tradition our favourite is to spend time with the grandparents!
My Easter Wish List……..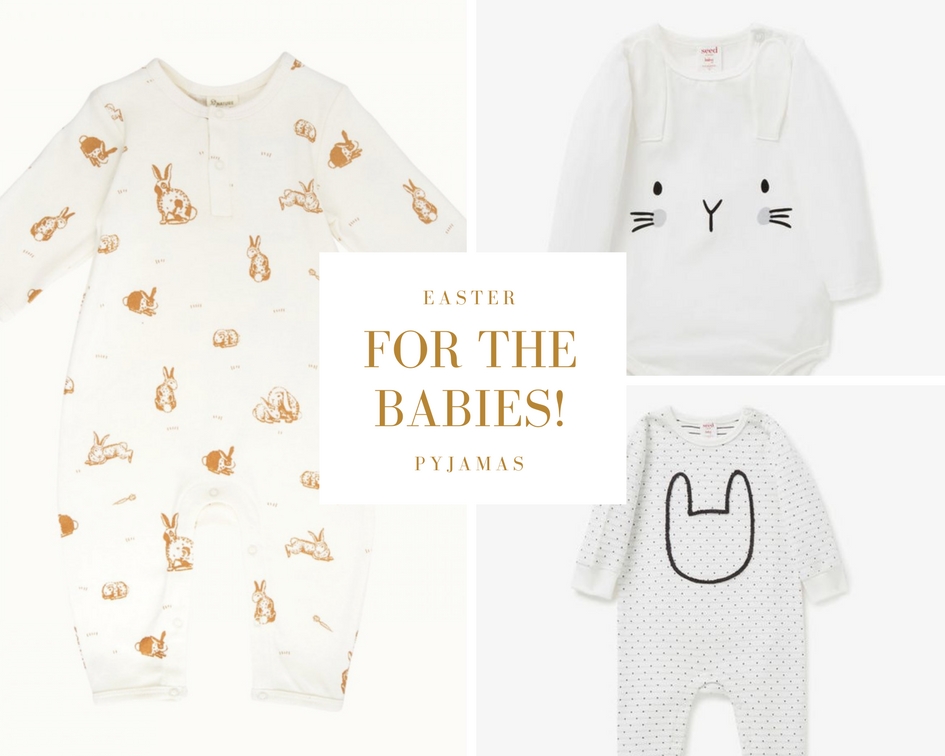 NATURE BABY Henley Pyjama Suit in Burrowers Sleepwear Suit |
SEED HERITAGE Novelty Bunny Bodysuit |
SEED HERITAGE Novelty Bunny Jumpsuit
My picks for Easter treats to gift babies…………..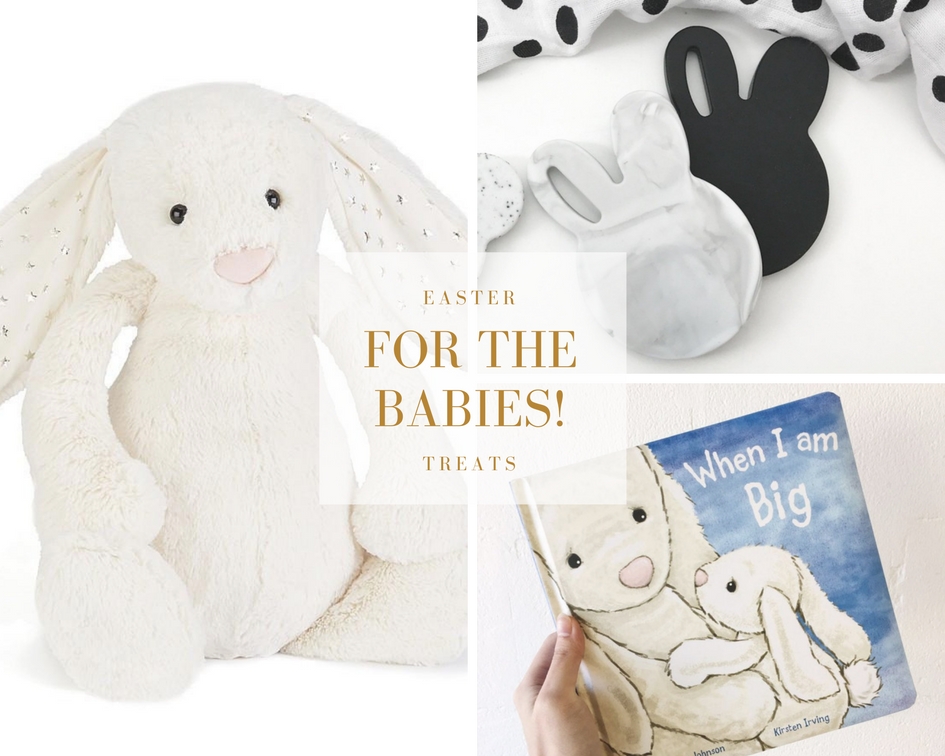 GLOBAL BABY Jellycat Bashful Twinkle Star Bunny – Small
GLOBAL BABY One.Chew.Three Bunny Silicone Teething Disc
Those chocolate free gifts for children………..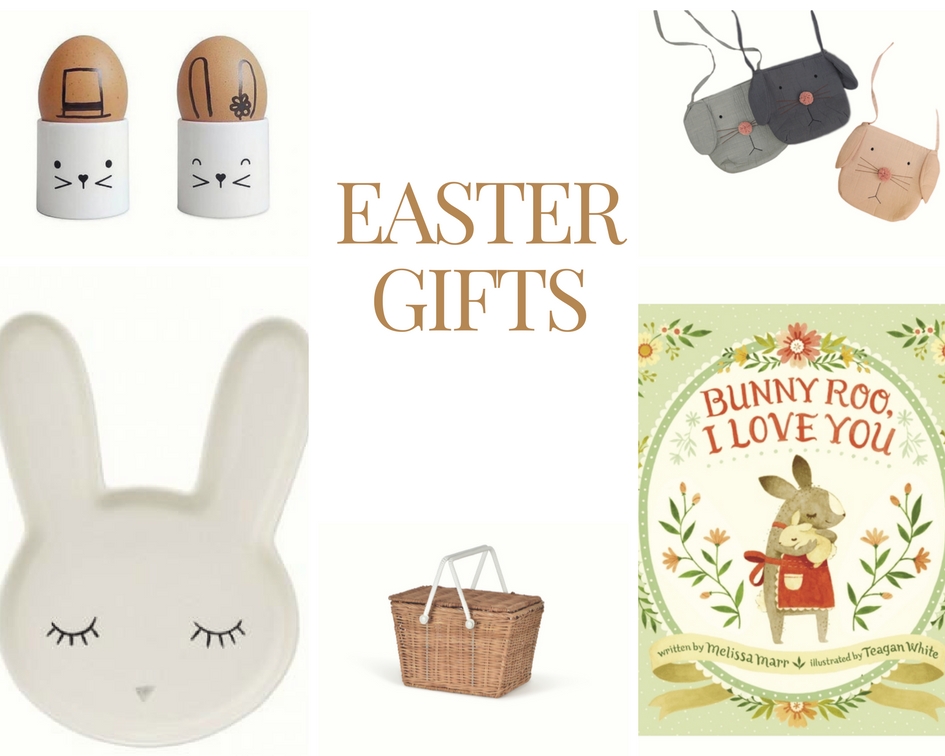 LITTLE WHIMSY Edith Bunny Rabbit Bags
LITTLE WHIMSY Bunny Roo, I love You Book
LITTLE WHIMSY Bloomingville Cute Rabbit Ceramic Plate
Pyjamas for the big kids………….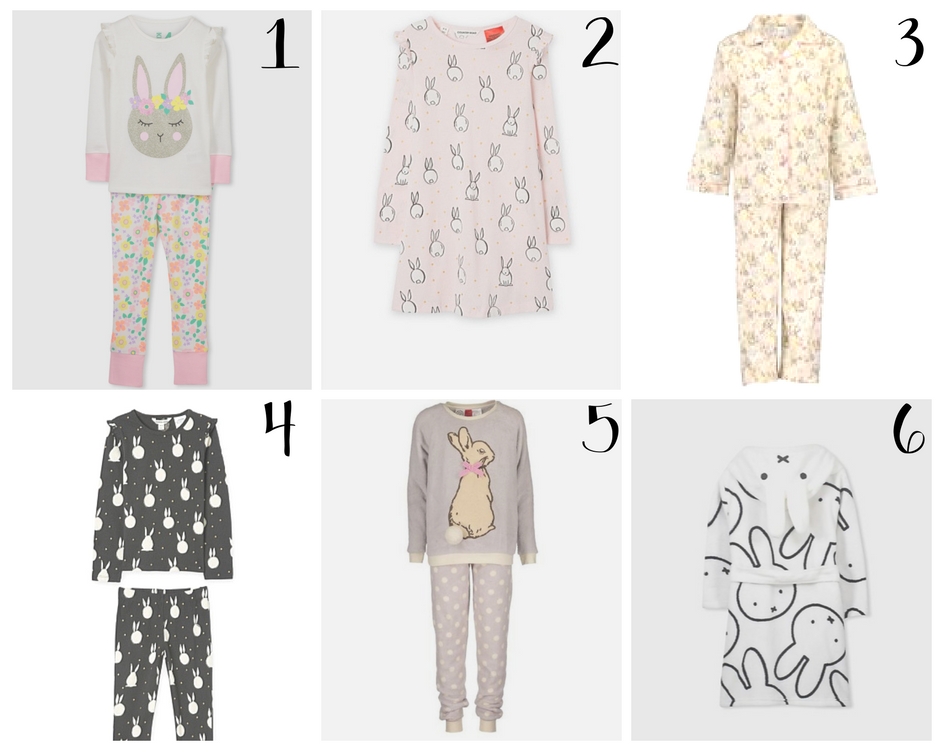 1/ COTTON ON KIDS Shae Girls Pyjama Set
3/ THE WAREHOUSE Peter Rabbit Girls Pyjamas
5/ THE WAREHOUSE Peter Rabbit Twosie
6/ COTTON ON KIDS Miffy Hooded Gown
Unfortunately I couldn't find any Easter themed pyjamas for boys that I love, if you find some please let me know!
Edible Easter Treats…………..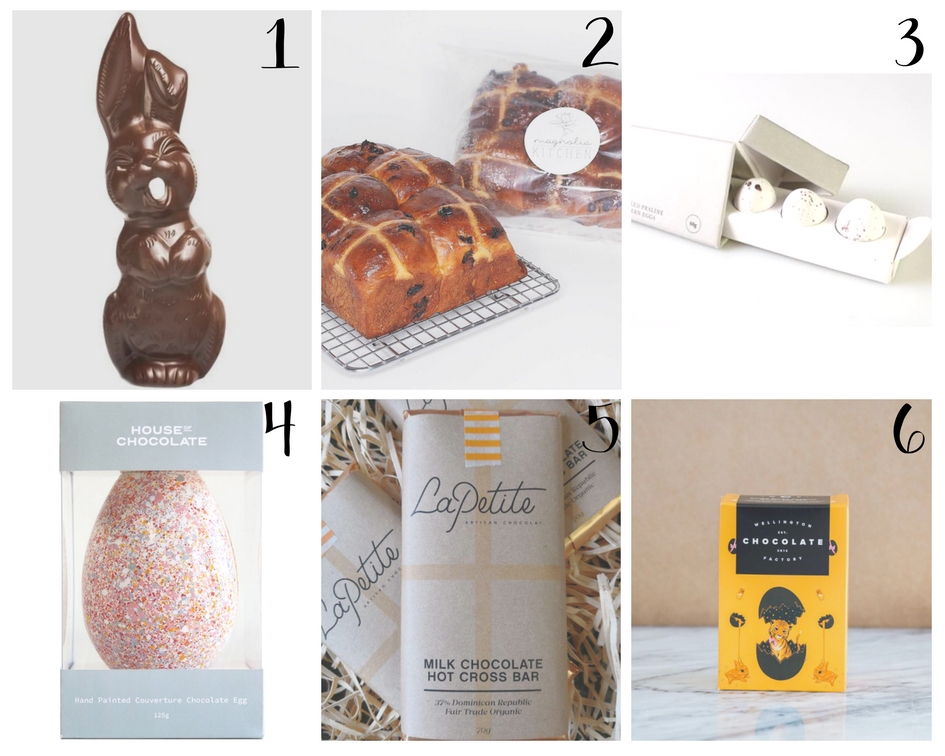 2/ MAGNOLIA KITCHEN Brioche Hot Cross Buns – Only the best hot cross buns ever!!
3/ BENNETTS Fairy Tern Praline Eggs
4/ HOUSE OF CHOCOLATE Hand Painted White Chocolate Egg
5/ LA PETITE Limited Edition Hot Cross Chocolate Bar
6/ WELLINGTON CHOCOLATE FACTORY Salted Caramel Easter Egg
Celebrate Easter………….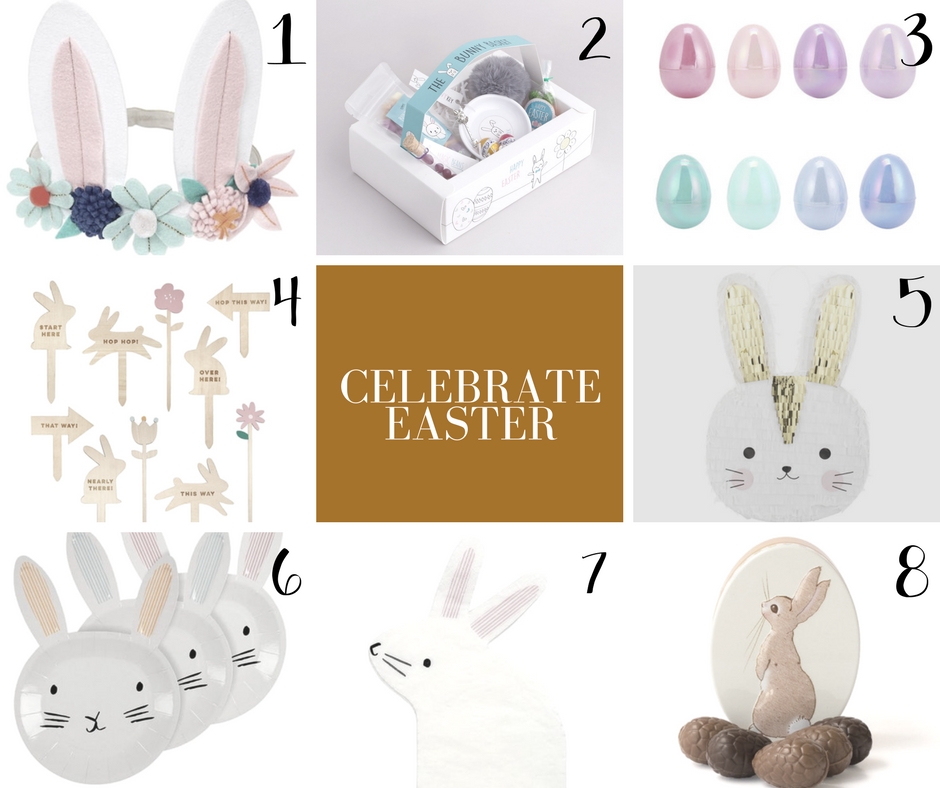 1/ TEA PEA Meri Meri Bunny Headband
2/ THE MAGICAL BOX CO Bunny Box
4/ HEDGEROW Meri Meri Easter Egg Hunt Kit
6/ TEA PEA Meri Meri Easter Bunny Paper Plates
7/ TEA PEA Meri Meri Easter Bunny Paper Napkins
8/ DEVONPORT CHOCOLATES Belle & Boo Easter Tin With Chocolate Eggs
For more Easter treats check out my Easter Wish List Pinterest board