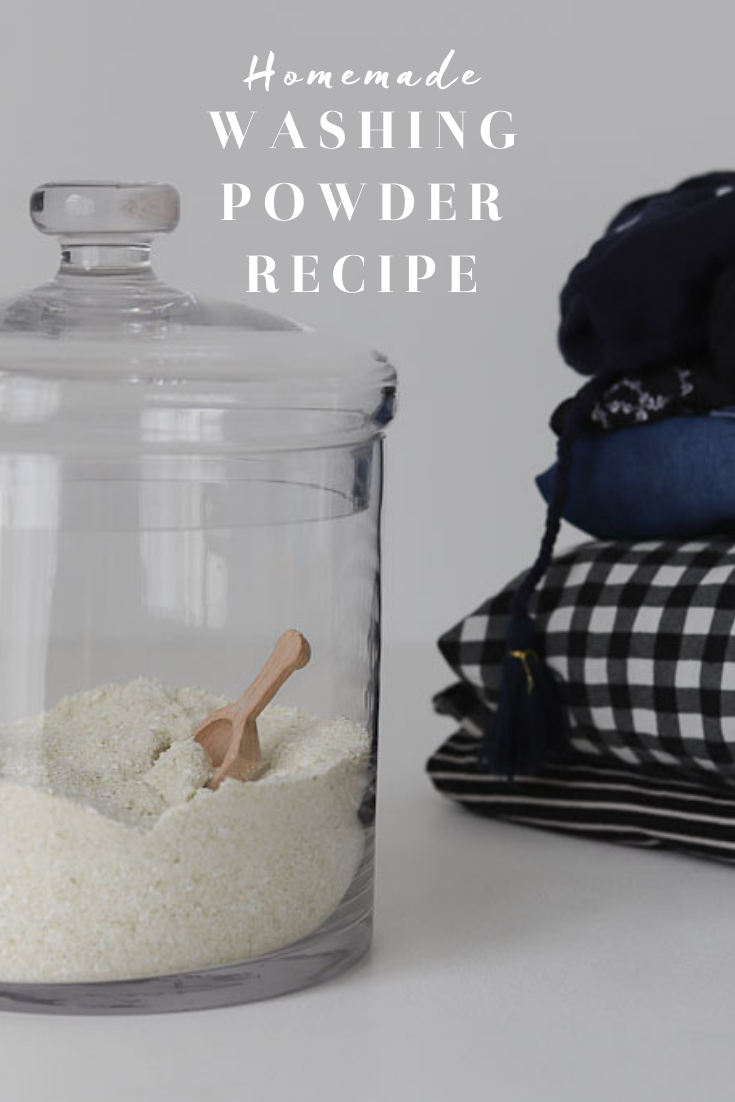 I have had 'make homemade washing powder' on my list for so many years it's embarrassing!!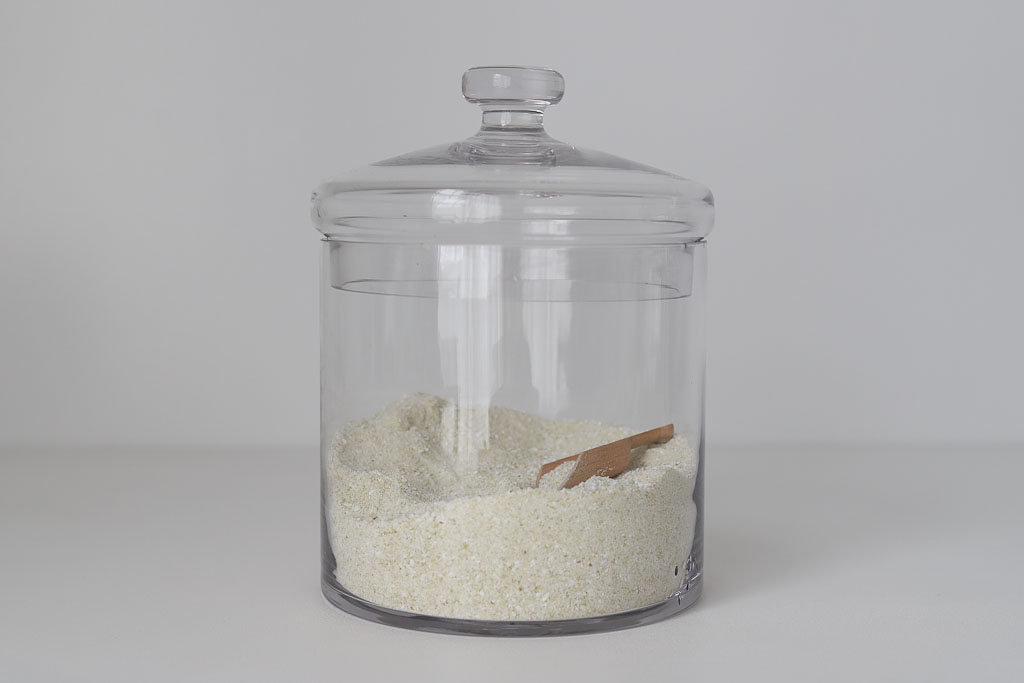 This week I finally made it and I was scoffing at how fast and easy it is!!!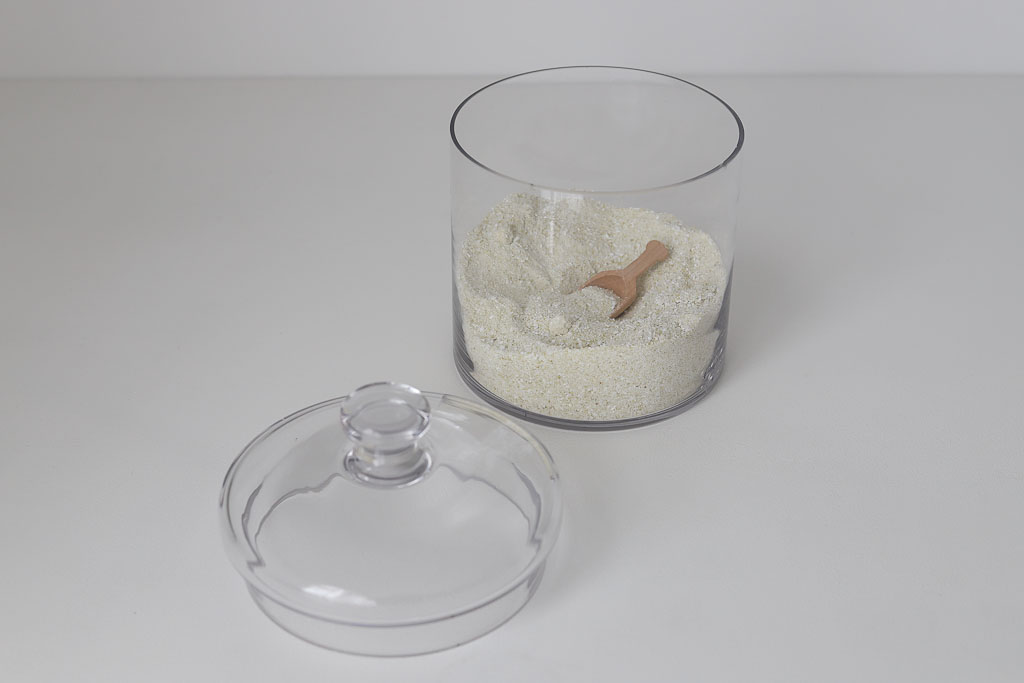 Like why haven't I done this earlier?? Oh well now I will be doing it more!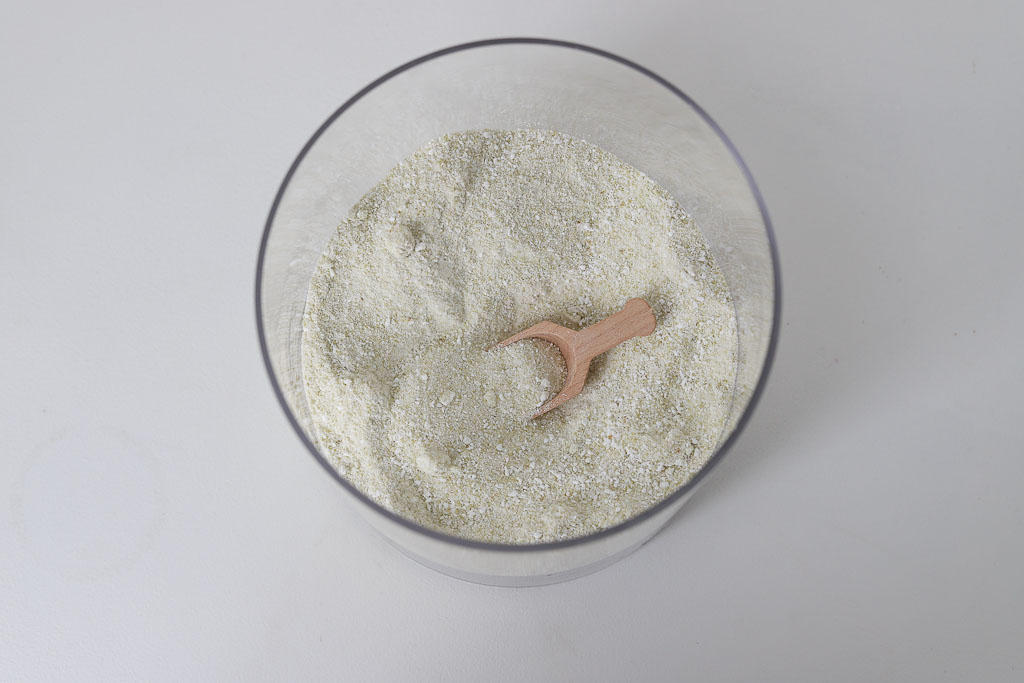 I really wanted to test out the washing powder before sharing it, and I'm pleasantly surprised!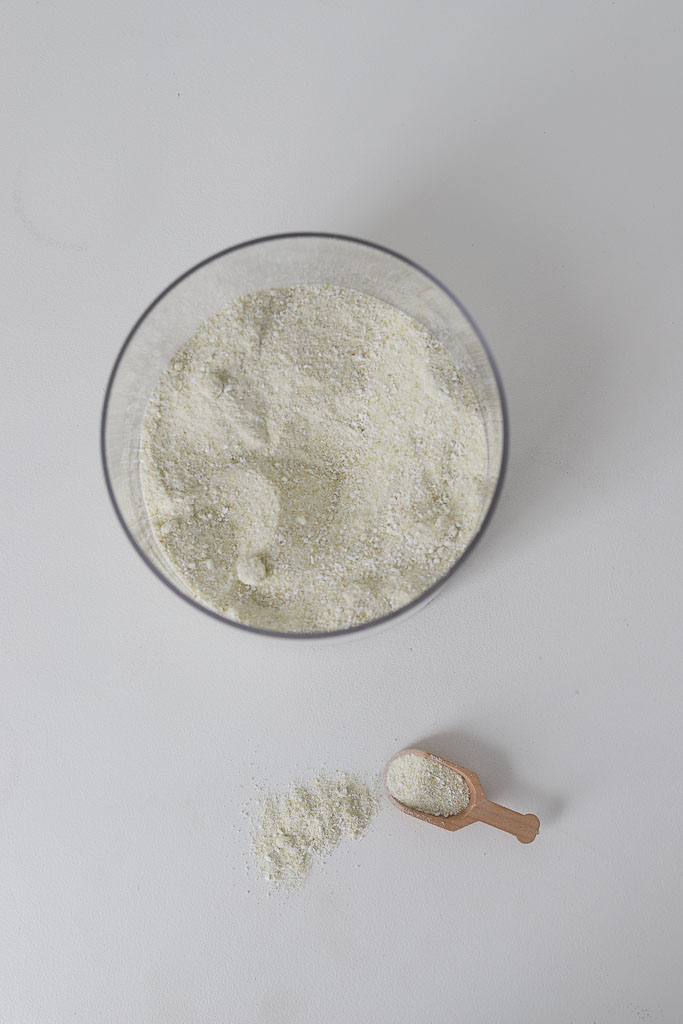 It washes beautifully and the clothes are coming up clean!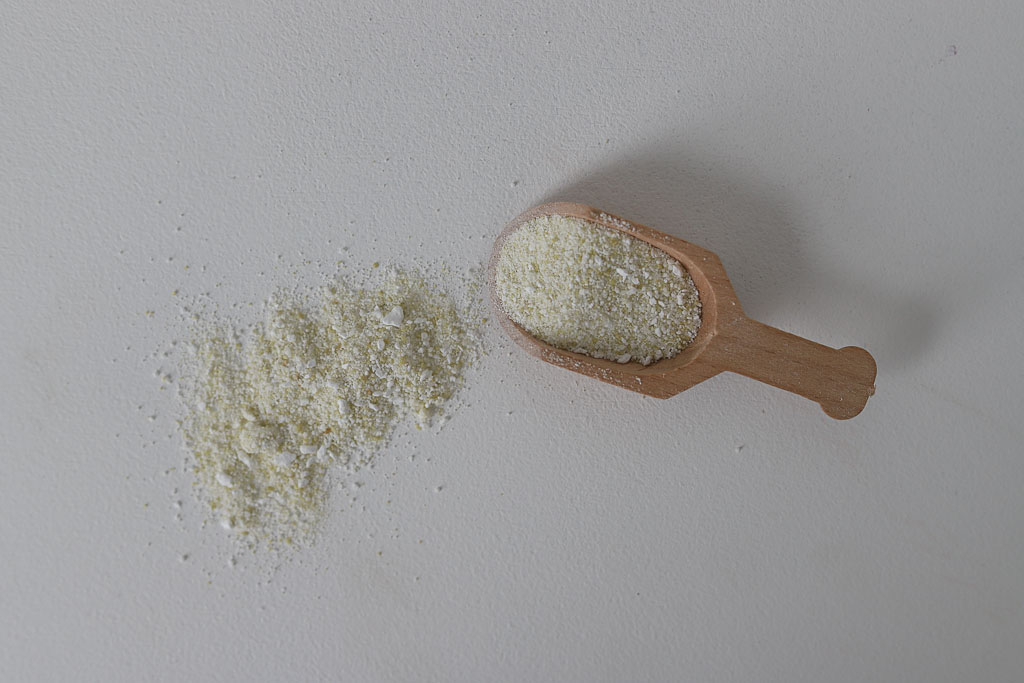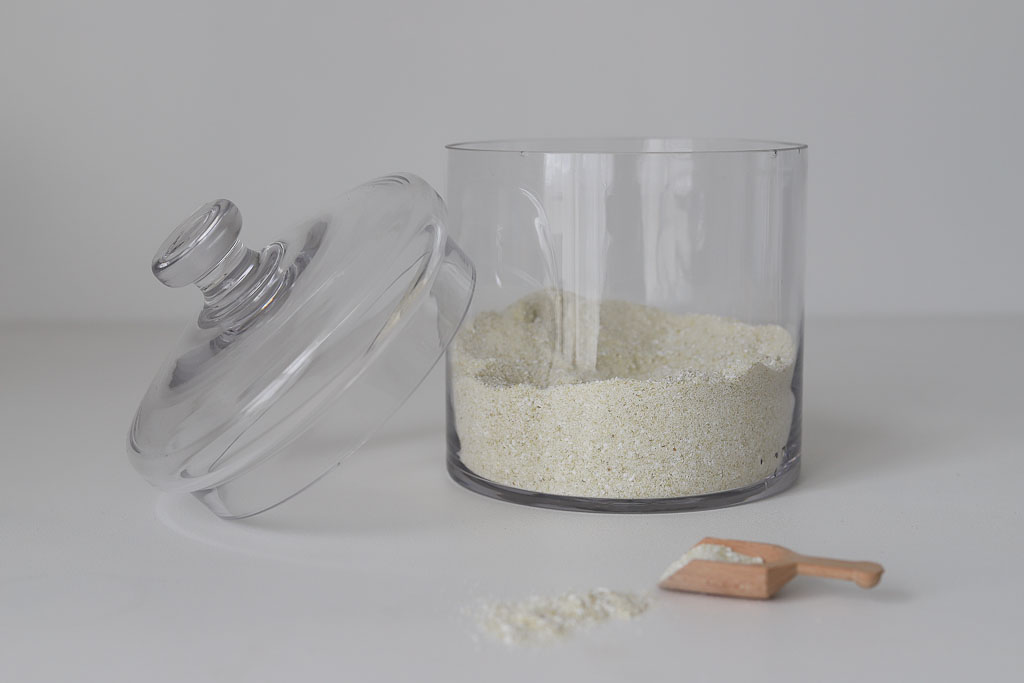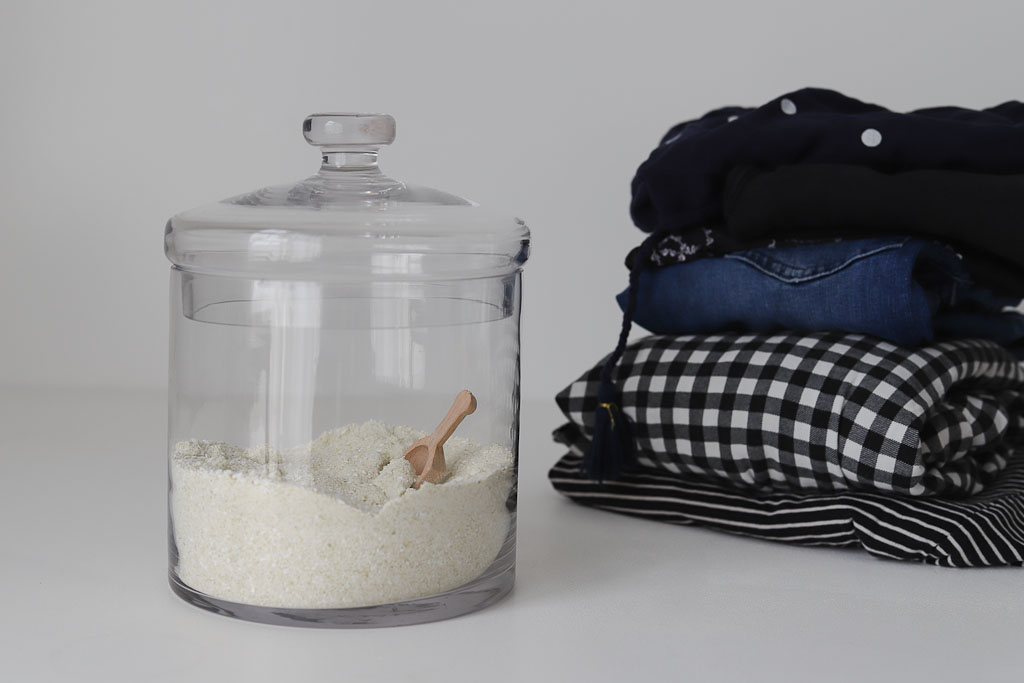 I had quite a few people asking me to share the washing powder recipe, so here it is: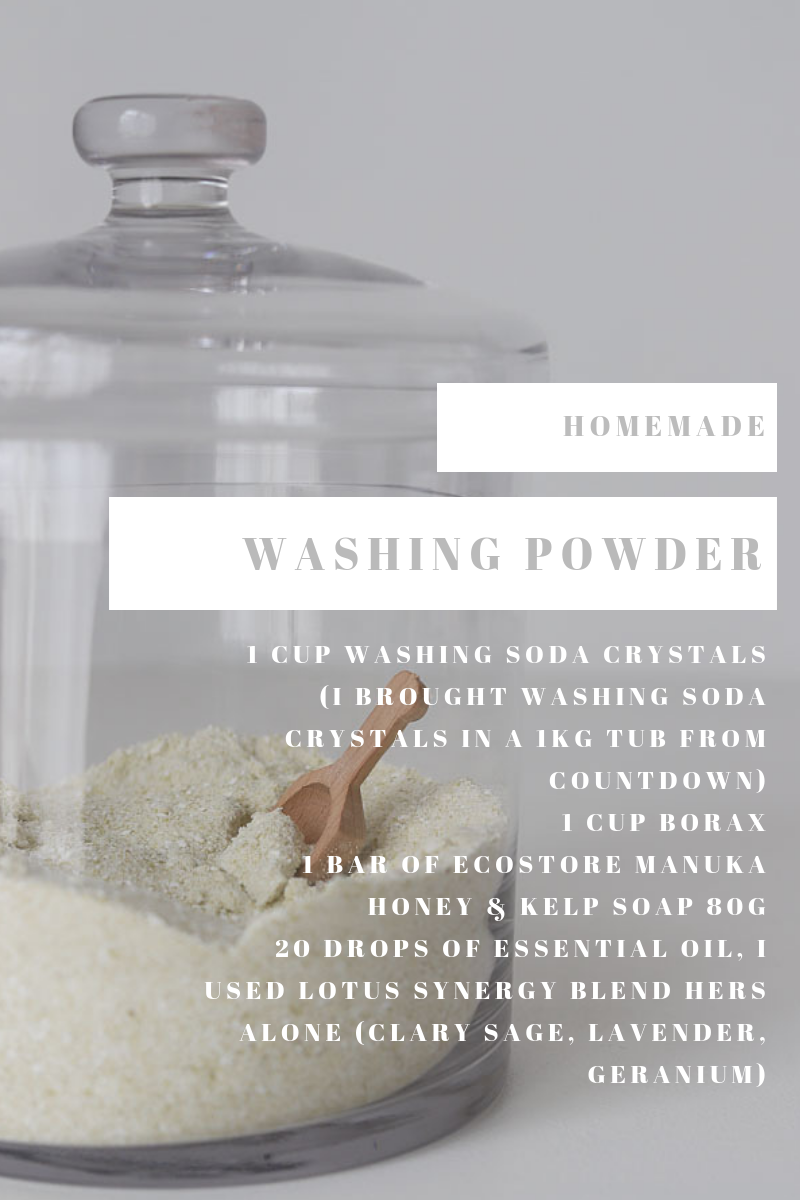 To make the washing powder: grate the bar of soap and with other other ingredients add into a food processor and blend for 1-2 minutes.
Pour into a glass storage container.
This amount makes for about 52 washes in a front loader.
Links to products used:
Feel free to pin the above recipe to Pinterest to save it for future reference! You could use any natural soap block but I have only tried the Eco store Honey & Kelp which is my favourite smell (this is also why it's slightly green).
If you are worried about borax, take a read of this.