Creating Easter Hampers is one of our family traditions, I have beenmaking them for the kids for about 5 years.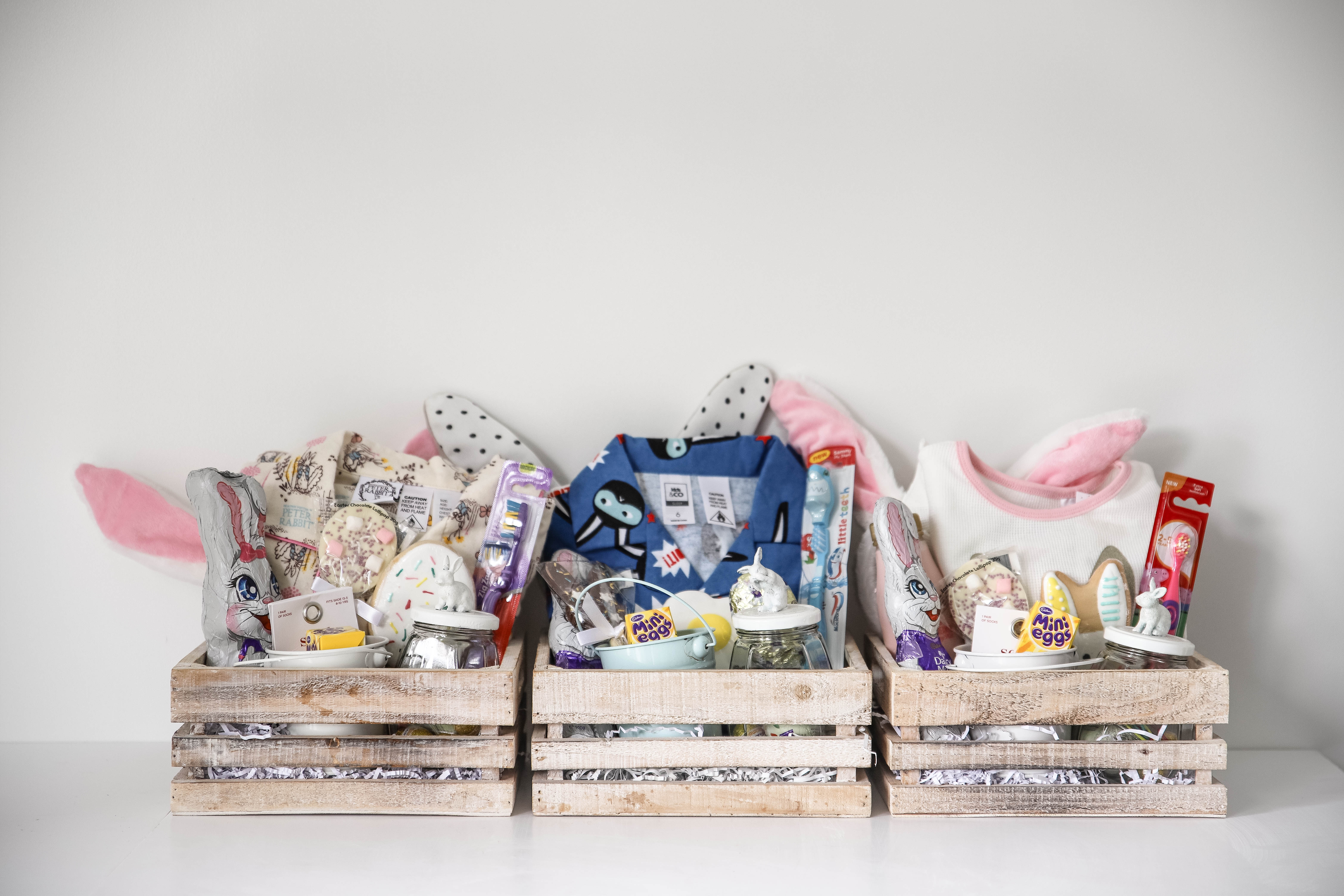 Easter always seems to fall in the change of the season, the beginning of Autumn when things start to cool down.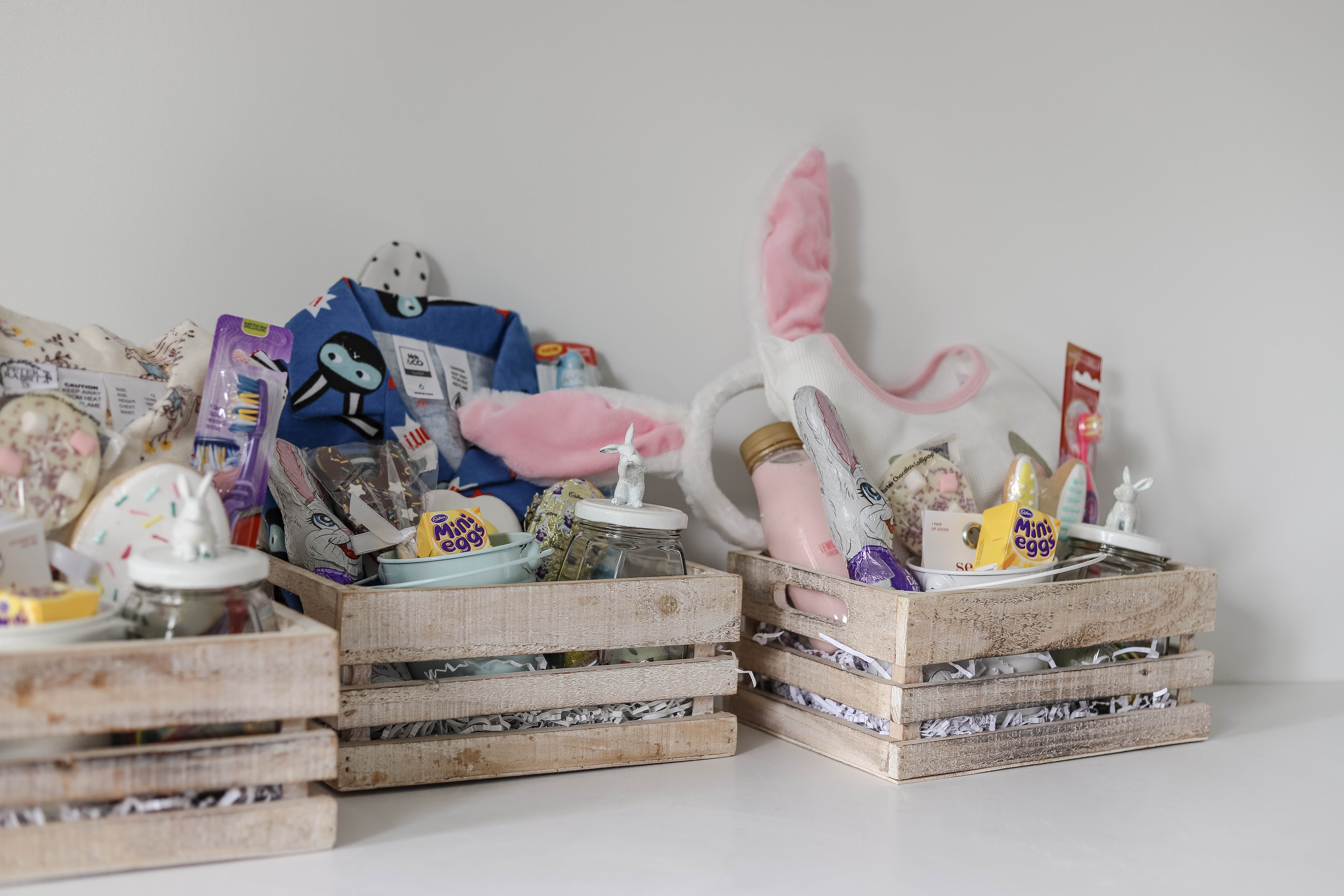 When fresh winter pjs and toasted hot cross buns with lashings of butter go hand in hand.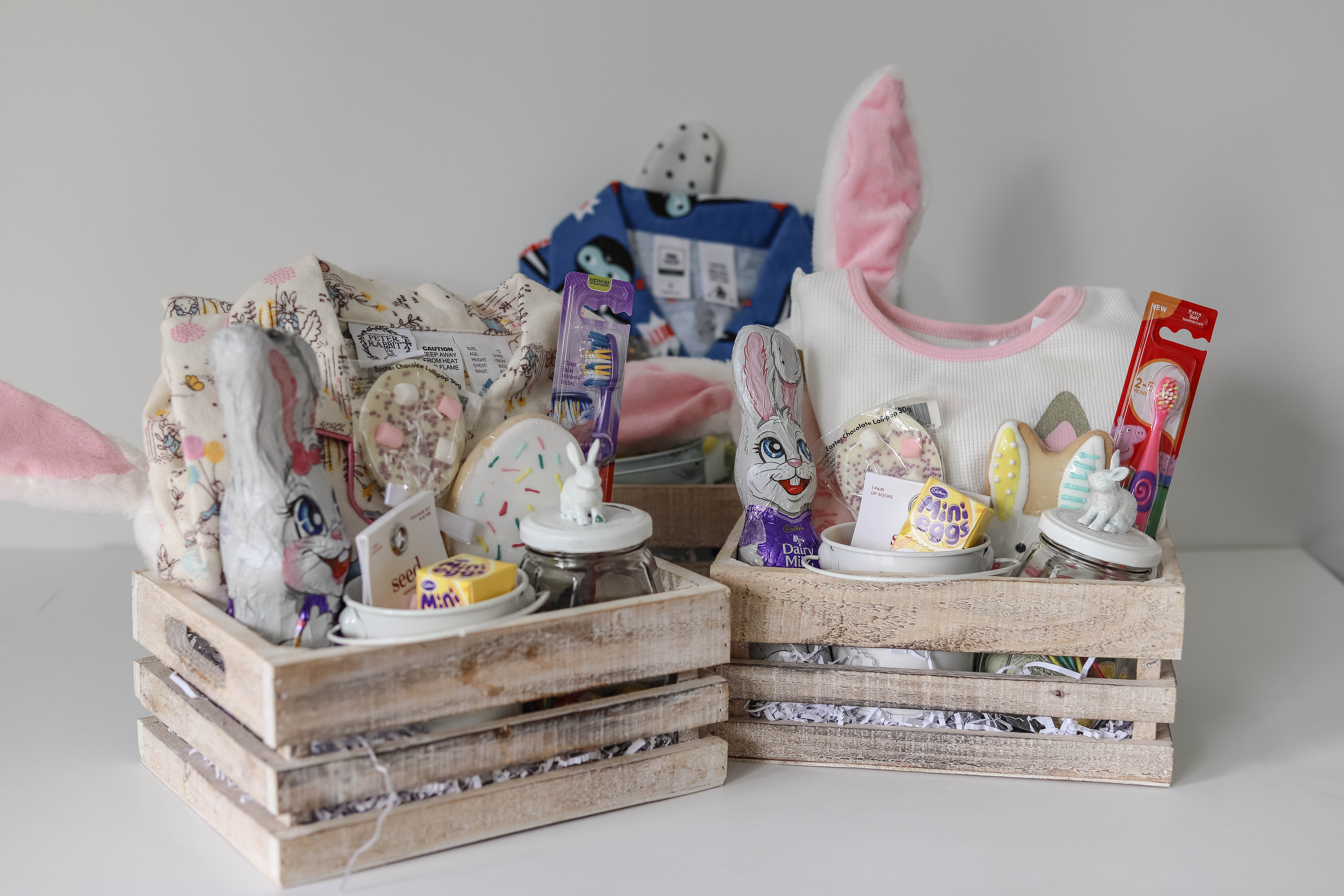 I love creating these Easter Hampers as much as the kids love receiving them, every year the contents pretty much stay the same.
Sometimes I might change it up a bit but the essentials (which I re-use every year) are:
Whitewash small crates from Pop Roc Parties
Shredded paper to line the crates from Pop Roc Parties
Small bucket for collecting eggs on the Easter Egg Hunt from Pop Roc Parties
Bunny Jars I made years ago, the jars were from Arthur Holmes and the Bunnies are Schleich from Toy World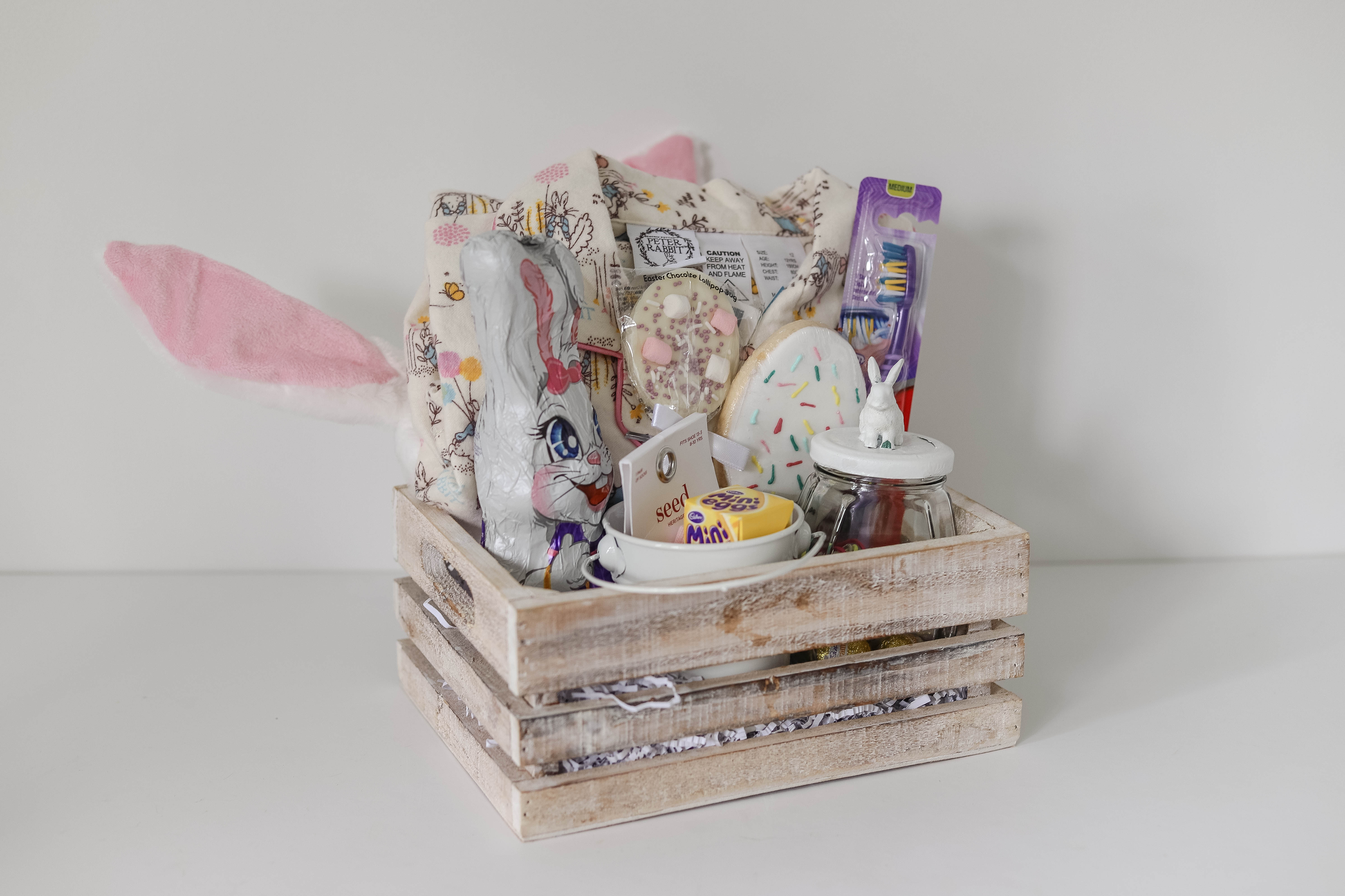 SOPHIA'S EASTER HAMPER
Peter Rabbit Pyjamas, size 12 from The Warehouse
Bunny Ears from Kmart
Colgate Toothbrush from Countdown
Cadbury Bunny from Countdown
Bunny Socks from Seed Heritage
Egg cookie from Kmart
Egg Chocolate lollipop from Kmart
Cadbury Mini Eggs Box from The Warehouse
Assorted Easter Eggs and Hair Ties from The Warehouse (inside Bunny Jar)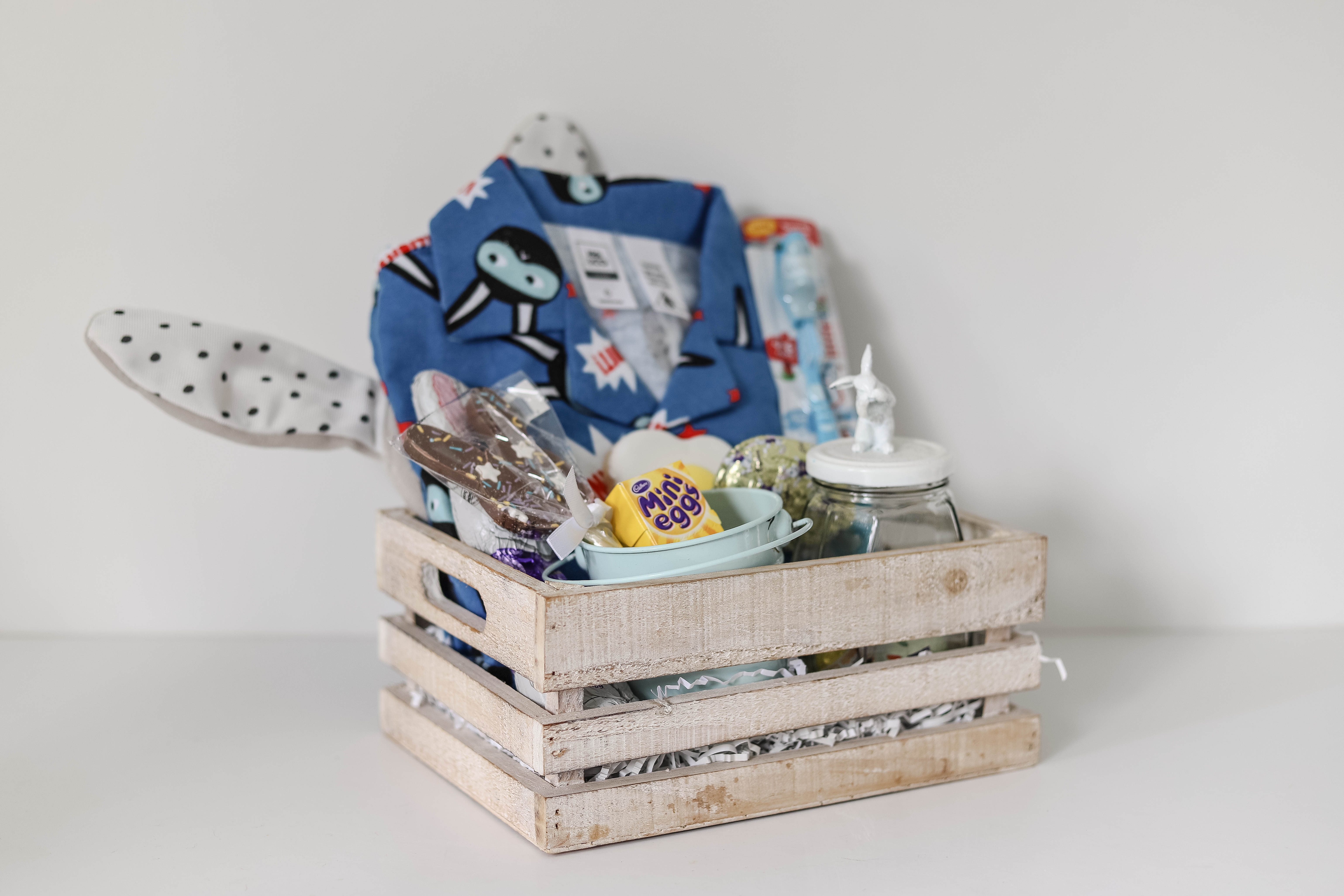 BEAU'S EASTER HAMPER
Bandit Bunny Pyjamas, size 6 from Kmart
Bunny Ears + Tail from Kmart
Macleans Shark Toothbrush from Countdown
Cadbury Bunny from Countdown
Egg cookie from Kmart
Bunny Chocolate lollipop from Kmart
Cadbury Mini Eggs Box from The Warehouse
Assorted Easter Eggs from The Warehouse (inside Bunny Jar)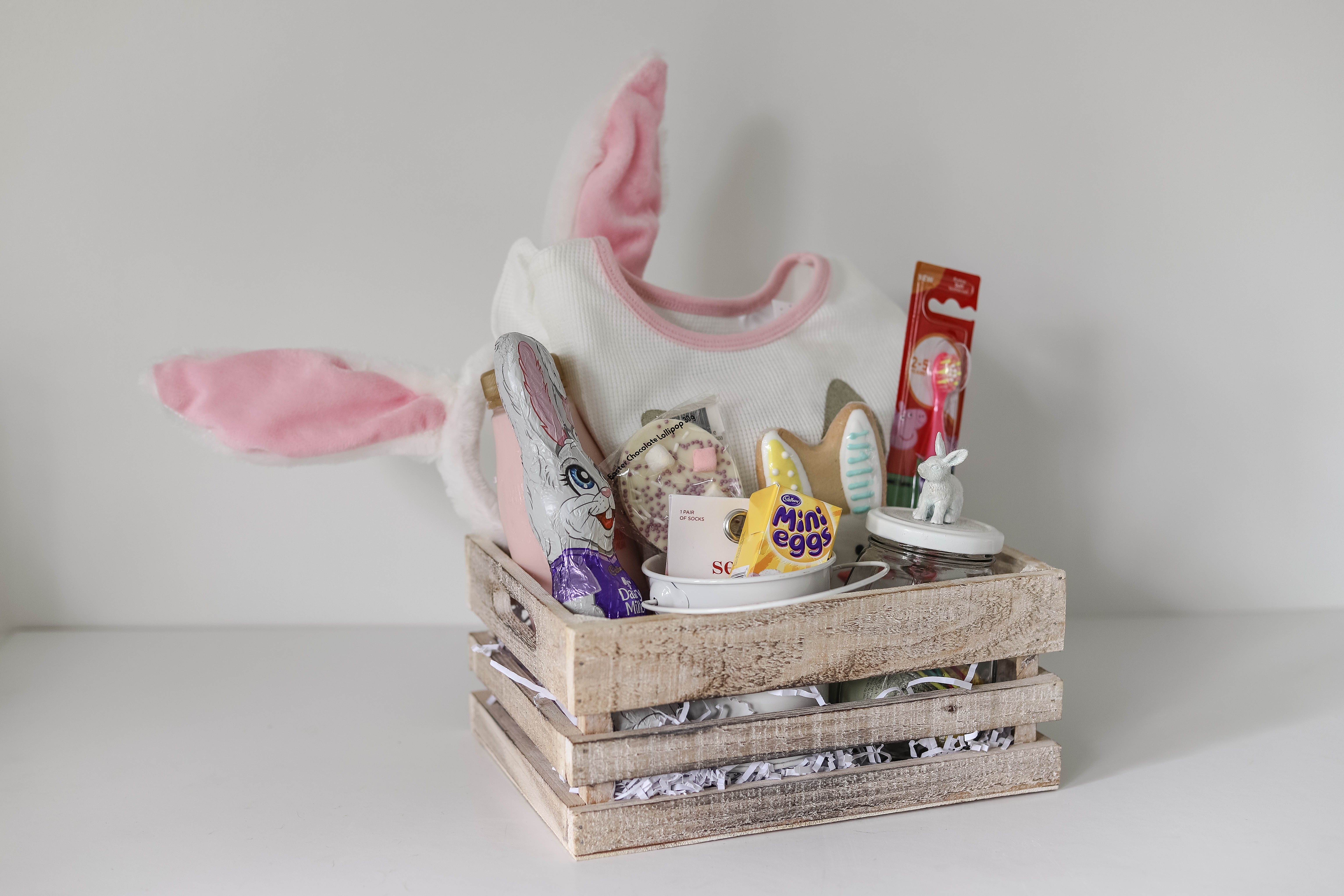 COCO'S EASTER HAMPER
Bunny Pyjamas, size 6 from Cotton On Kids
Bunny Ears from Kmart
Colgate Peppa Pig Toothbrush from Countdown
Cadbury Bunny from Countdown
Bunny Socks from Seed Heritage
Bunny cookie from Kmart
Egg Chocolate lollipop from Kmart
Cadbury Mini Eggs Box from The Warehouse
Assorted Easter Eggs and Hair Ties from The Warehouse (inside Bunny Jar)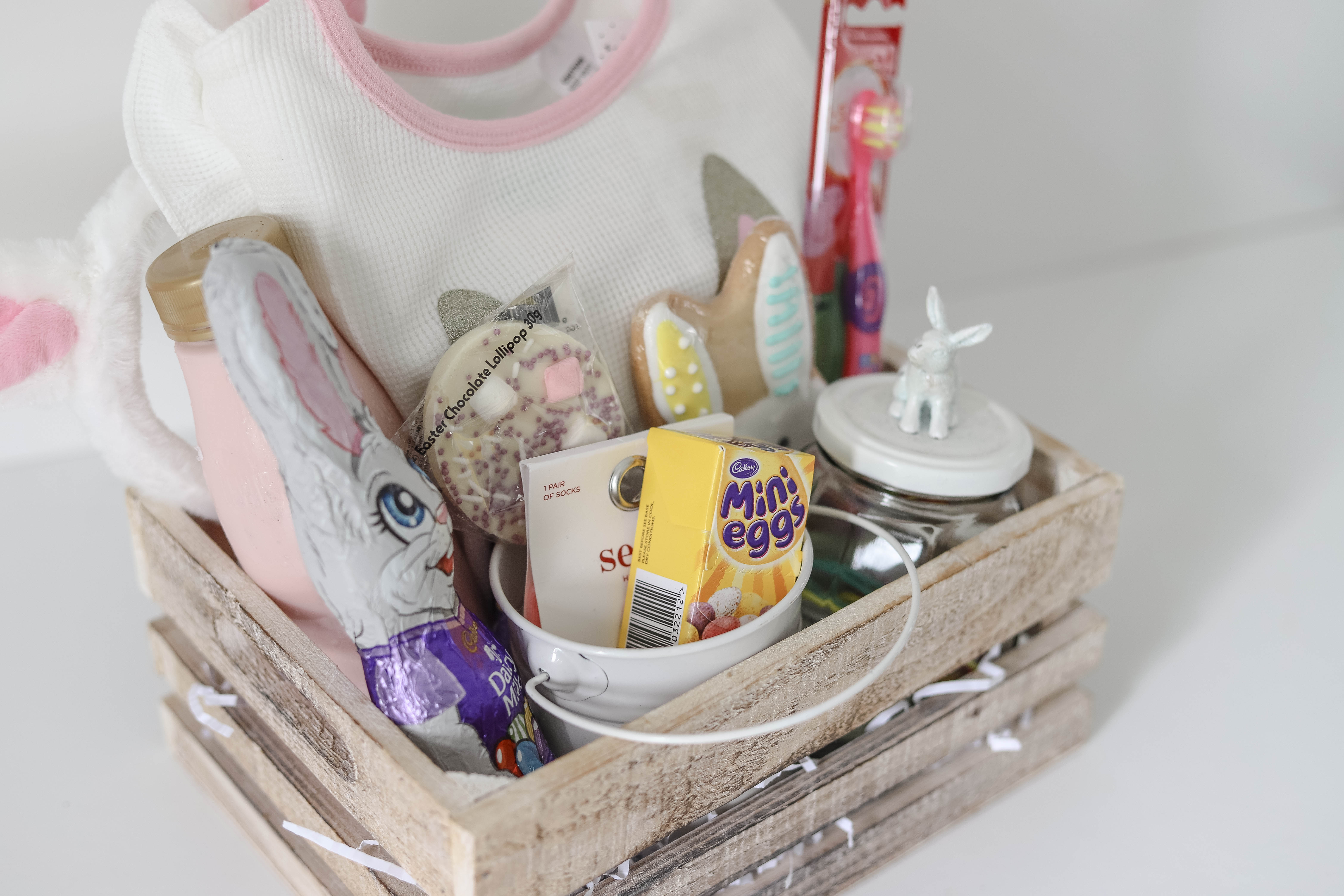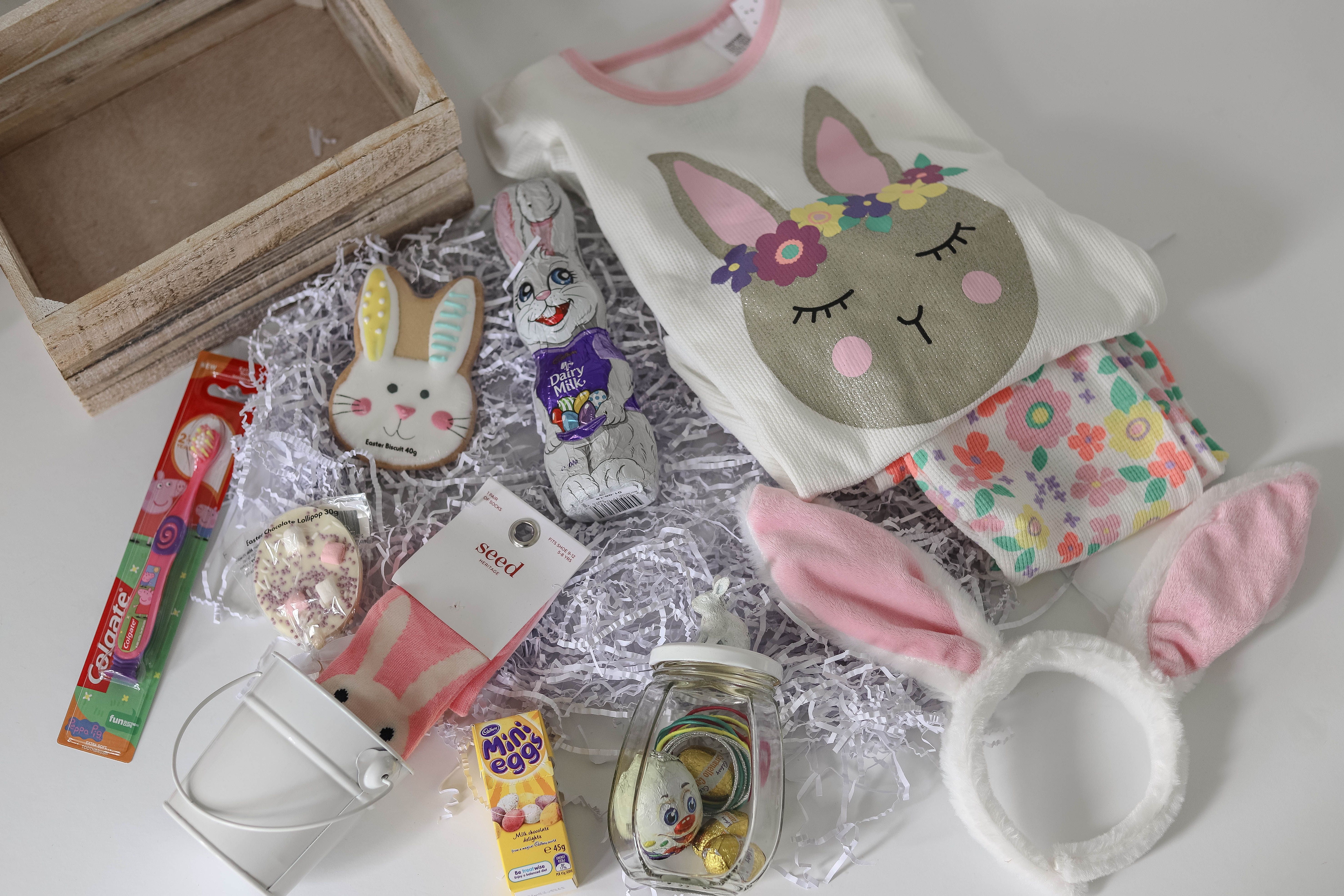 I give these Easter Hampers to the kids on Good Friday so they can enjoy them for the whole weekend and use the bucket on Sunday for the Easter Egg Hunt
To see what we have done previous years check out the hashtag on instagram #cavanagheaster
Happy Easter xx