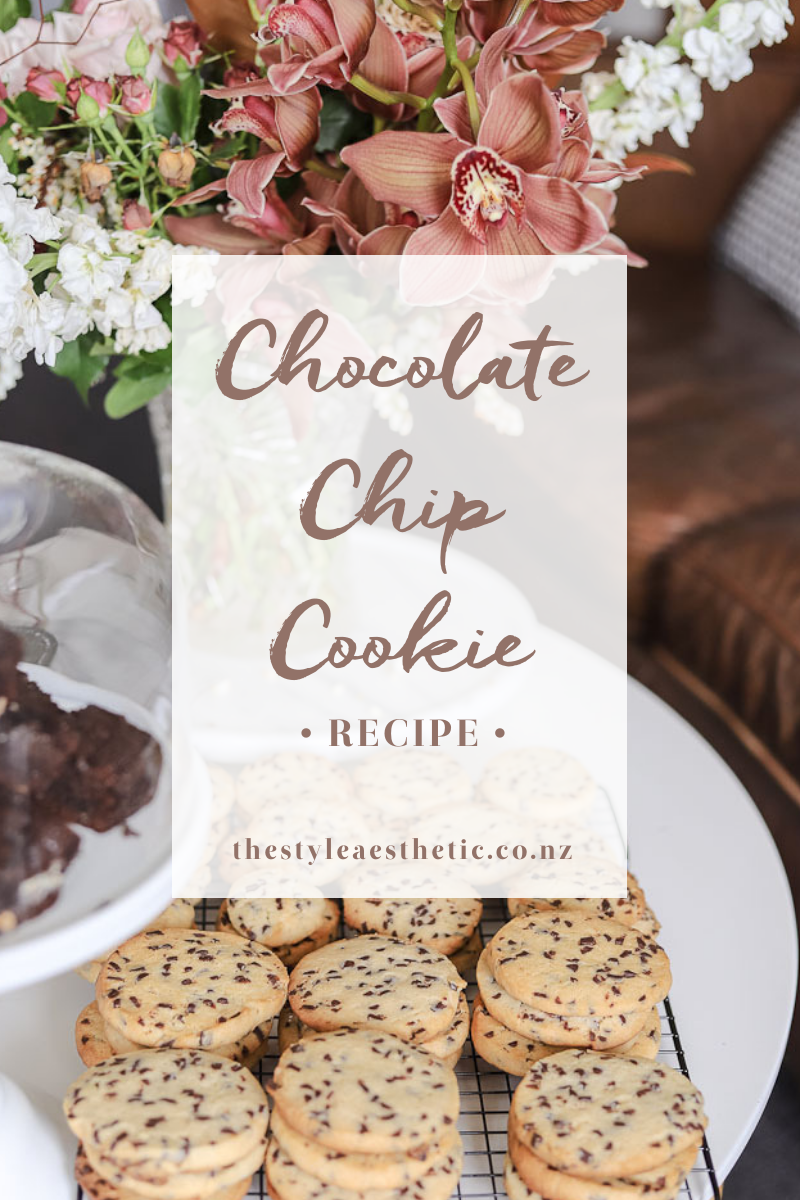 I fondly remembered these chocolate chip cookies mum use to bake for us over our childhood so I decided to dig out the recipe and make them for the kids.
These cookies have a soft chewy morish texture, to make these next level delish I would swap out the chocolate chips for chunks of Whittaker's 50% chocolate!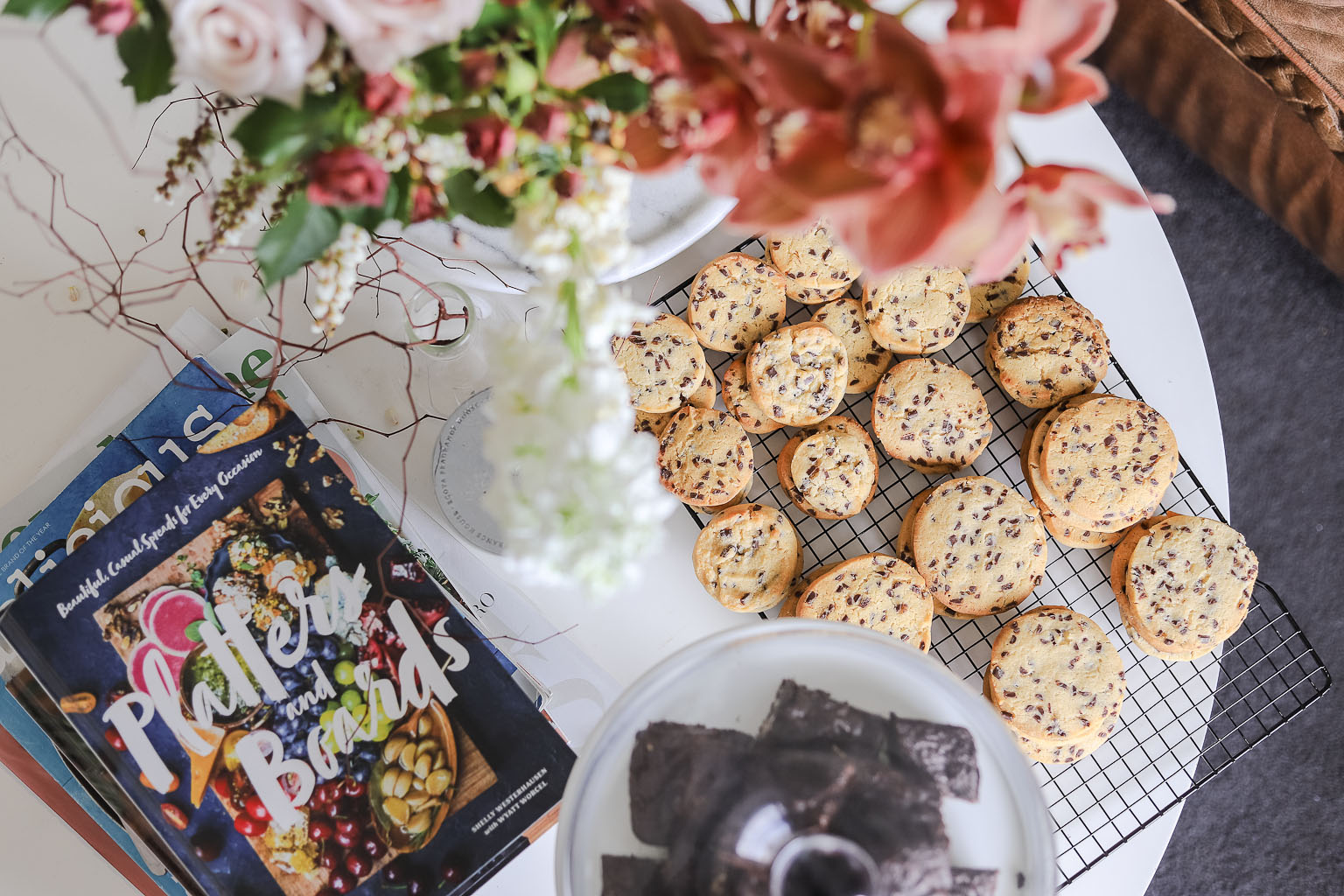 What I loved about them was the fact they were perfectly round and mum use to roll the mixture in a long roll and sliced the cookies to bake!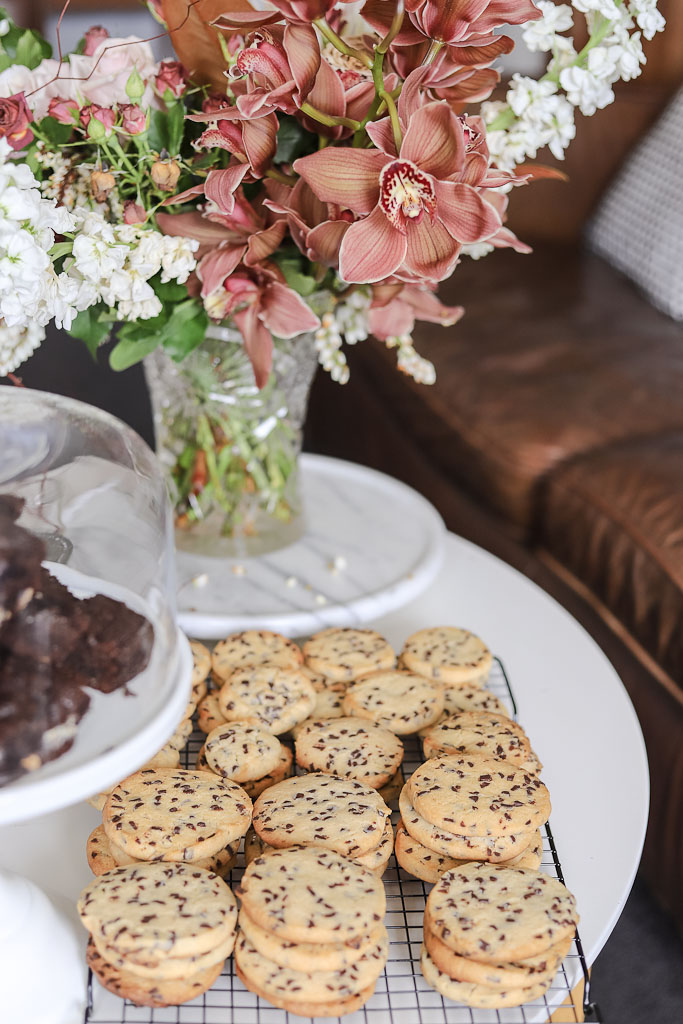 As I child I remember how impressed I was that Mum use to store a couple of the cookie logs in the freezer, to whip out whenever she needed some fresh baking.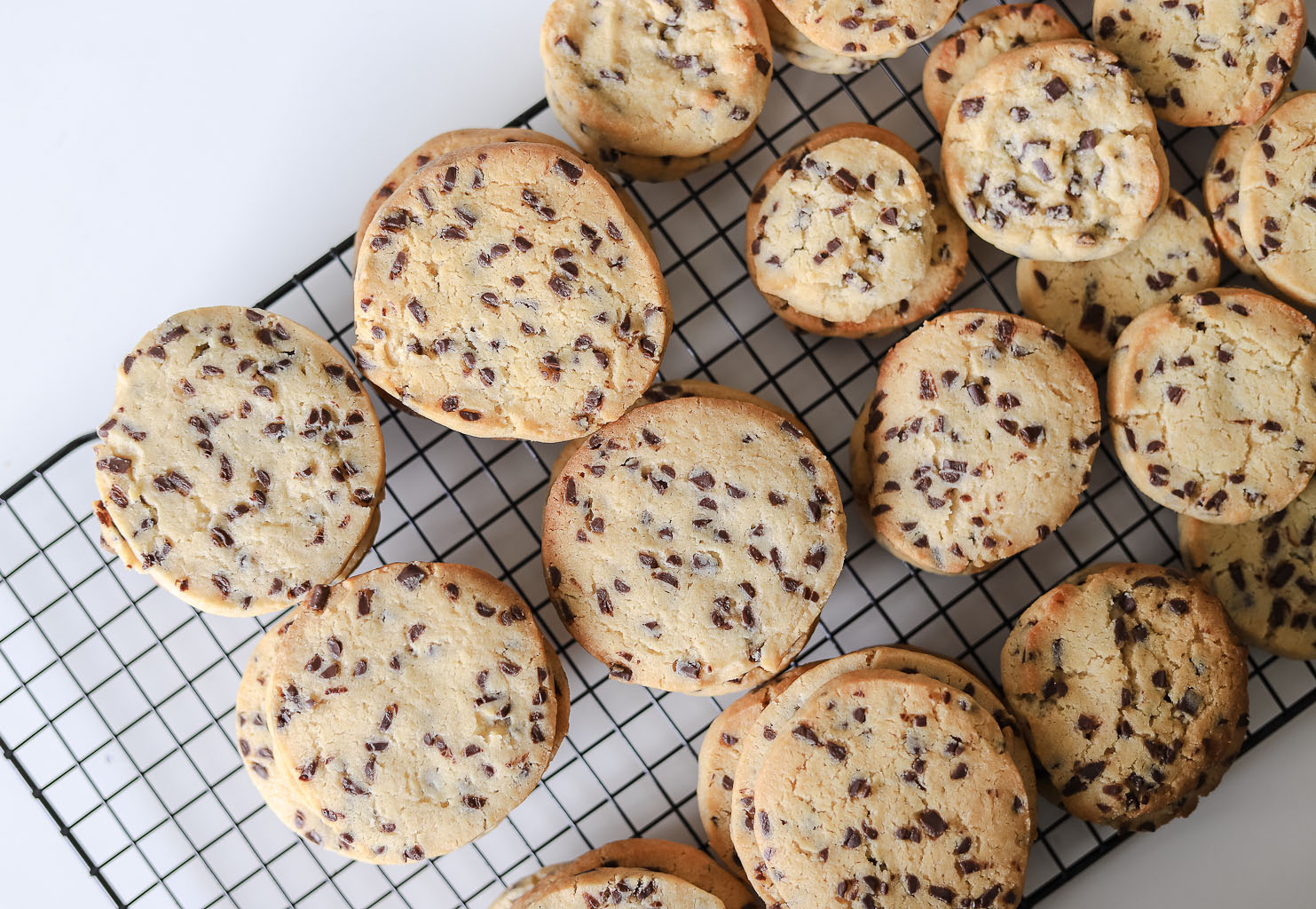 I also loved the fact they weren't cookies with a fork imprint, something I didn't like since a child!  Isn't it funny the things you don't appreciate from a young age!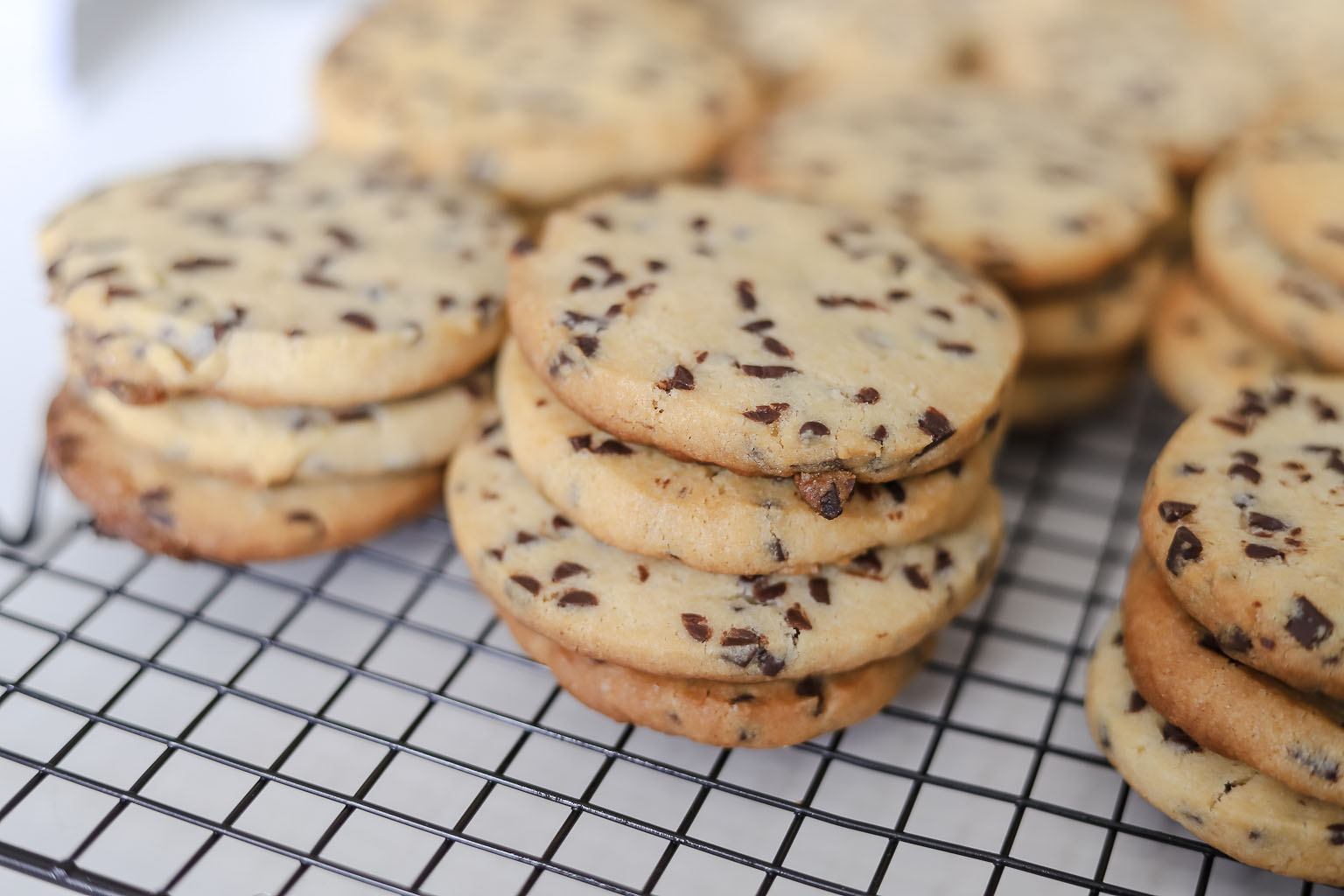 This recipe does make a large batch of cookies, you could easily freeze half the batch for when you need that fresh baked cookie hit!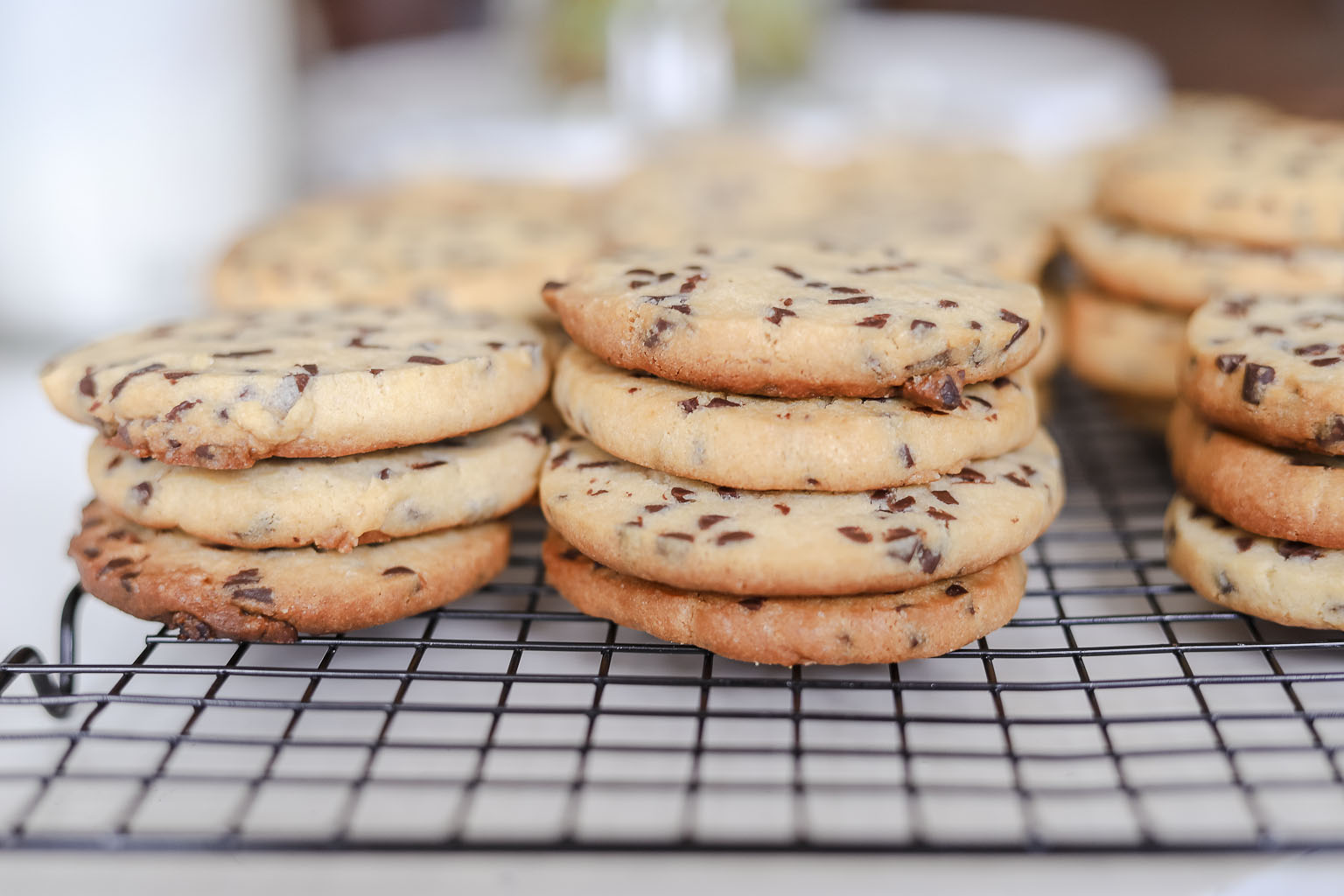 CHILDHOOD CHOCOLATE CHIP COOKIE RECIPE
This Chocolate Chip Cookie is a classic recipe from my childhood. This recipe does make a large batch of cookies but don't worry you can store it in the fridge or freezer until you need to bake more!
Ingredients
500

grams

butter

softened

1

cup

white sugar

1

can condensed milk

3

teaspoons

vanilla extract

5

cups

self raising flour

400

grams

chocolate chips
Instructions
Mix all the ingredients together in a cake mixer.

Roll into five sausage shaped rolls and wrap in glad wrap.

Chill in the fridge until firm.

Store in fridge until ready to bake, slice into 1cm slices and lay on a baking sheet.

Bake 180c until golden brown

This dough can be stored in the freezer until ready to bake.