This Bacon and Veggie muffin recipe packs a delicious punch!
Filled with an assortment of vegetables, bacon and cheese with a wedge of cream cheese and bacon in the top! These bacon and veggie savoury muffins are perfect for entertaining, filling lunch boxes and birthday parties!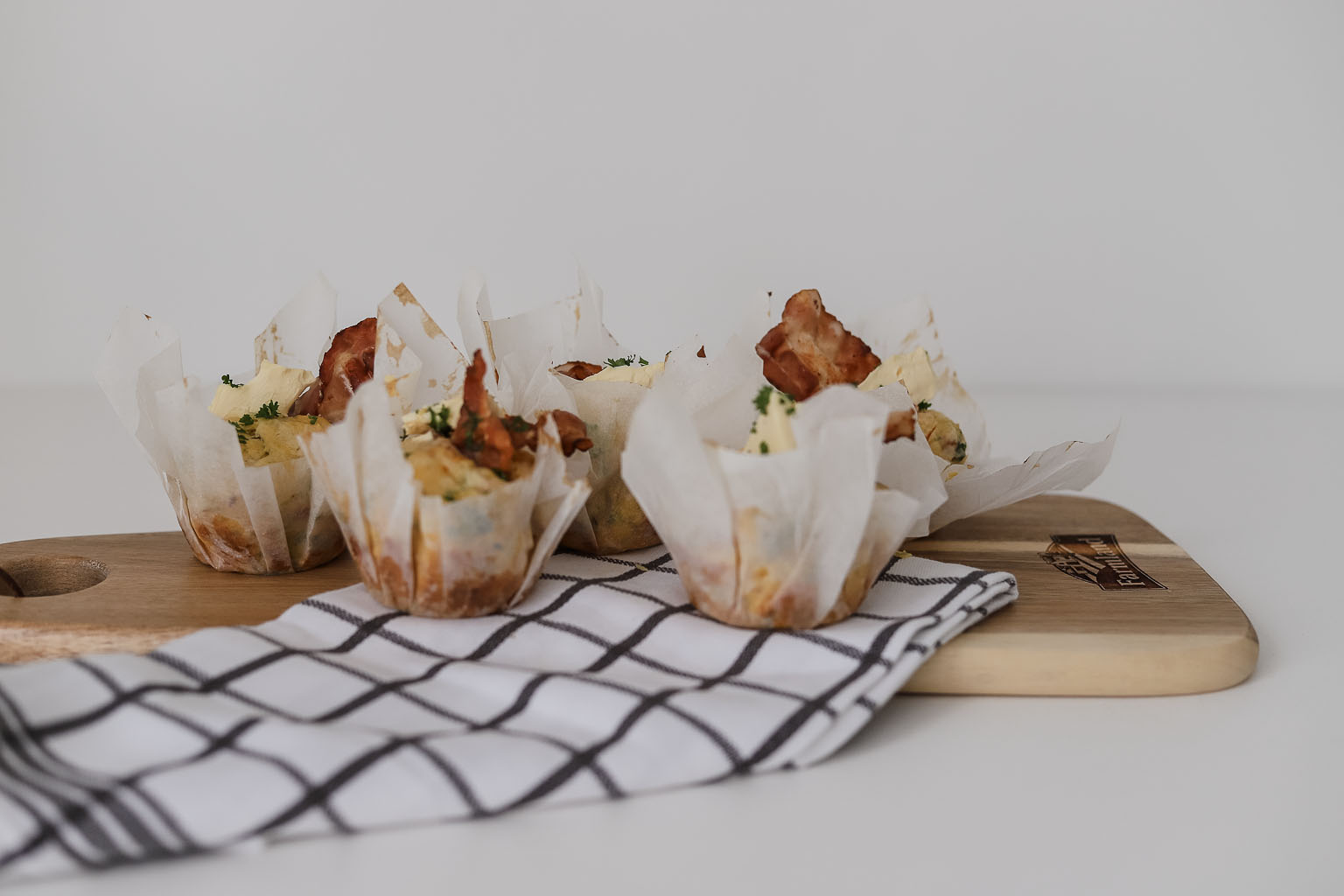 And read on to see how to make muffin liners……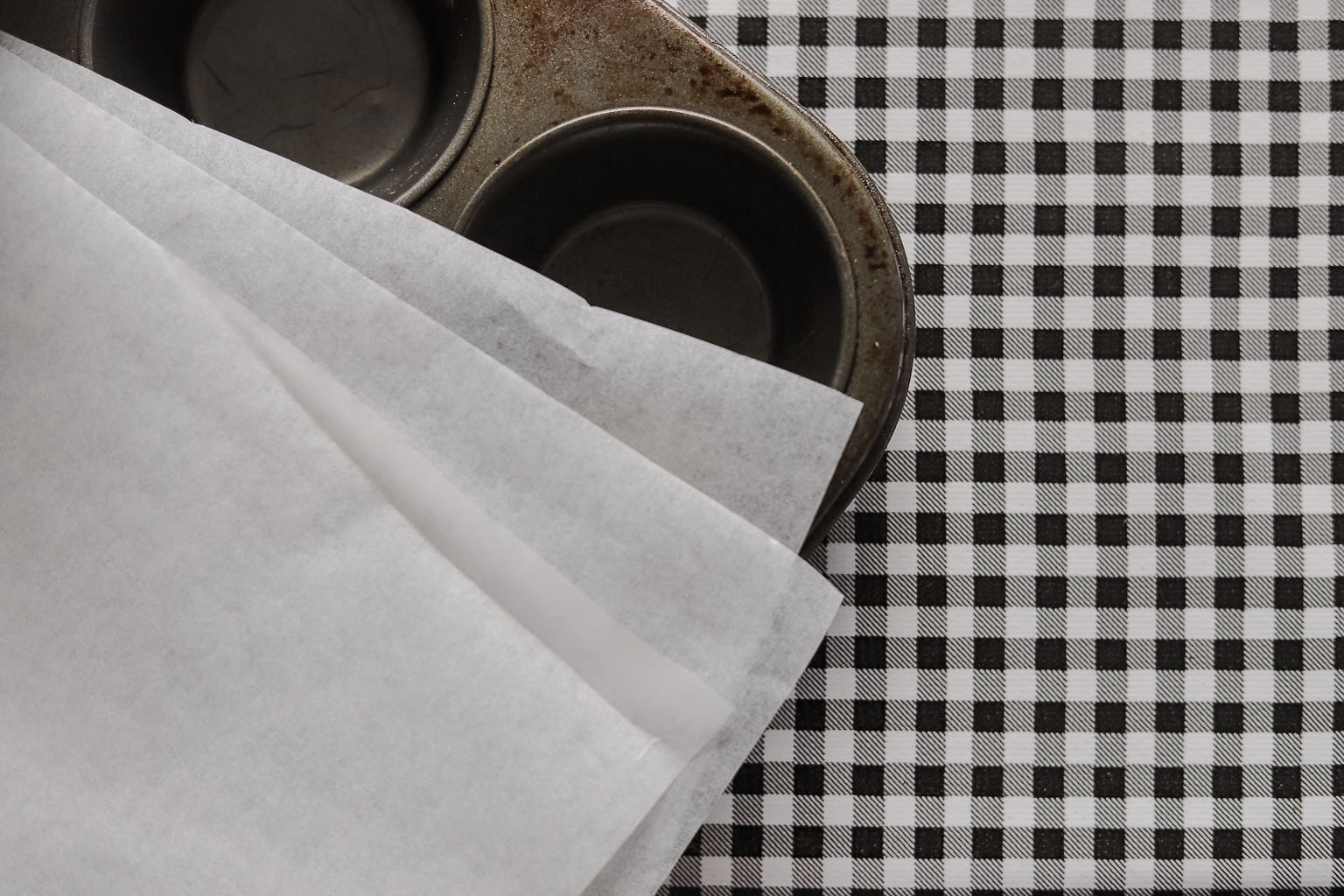 If you ever get stuck without cupcake/muffin papers or liners, just make them yourself! Or if you are like me and you just wanted the look of pretty fluted 'cafe style' muffin liners but couldnt find them at the supermarket. These DIY muffin liners are so easy, I've made them using baking paper, a ruler, scissors and a can!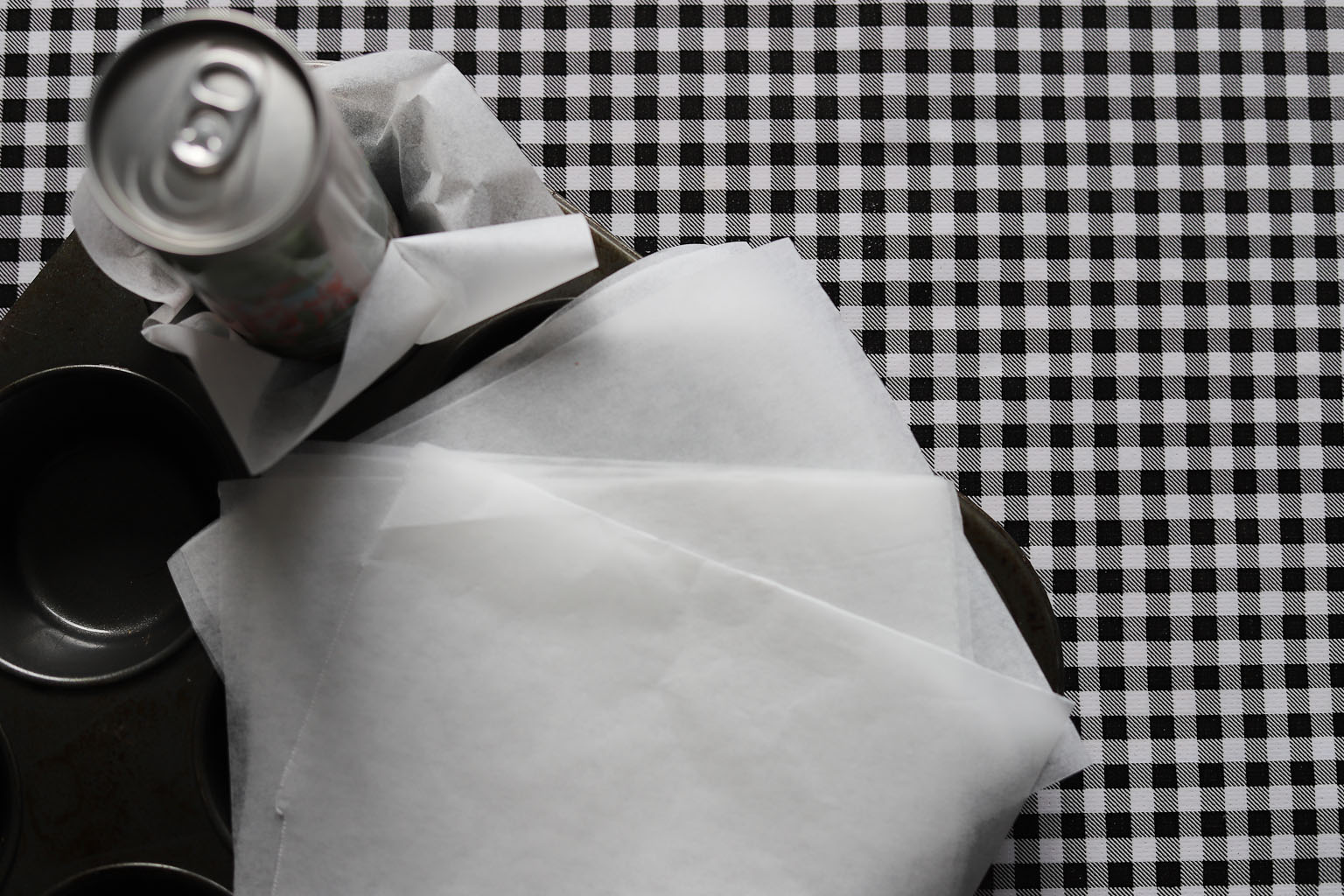 All you need to do is measure x6 strips of baking paper at 17 cm increments (17cm wide when you roll out the baking paper) and cut the strips, then fold in half which is 15cm so you should end up with x12 pieces of 17 cm x 15 cm squares.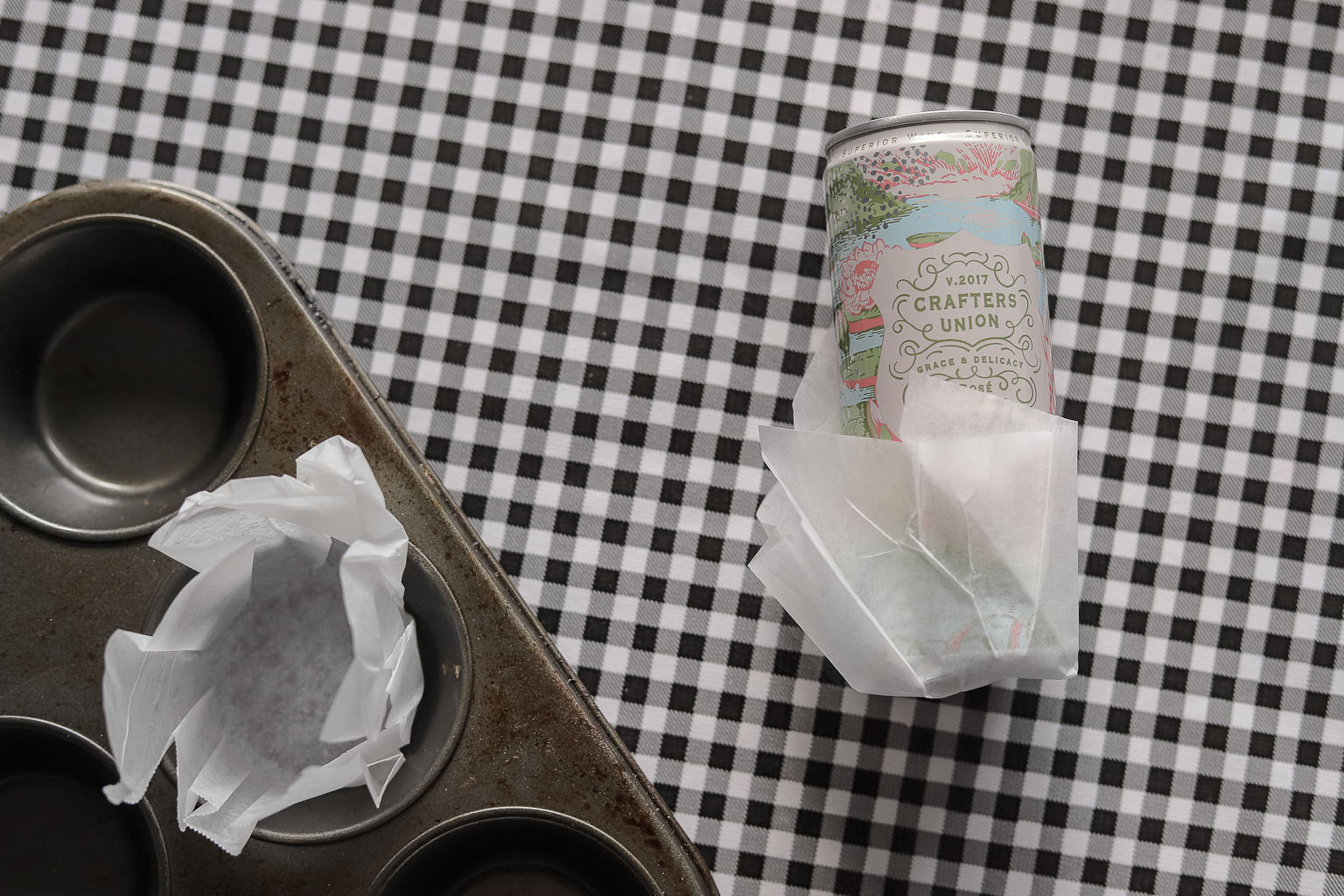 Grab a can, I happen to have a crafters union wine can which worked perfectly! Im sure a standard fizzy drink can would work too.
Stand the can upright and place the baking paper over the centre of the top of the can then gently pull the baking paper down over the can so it moulds to the shape of the can.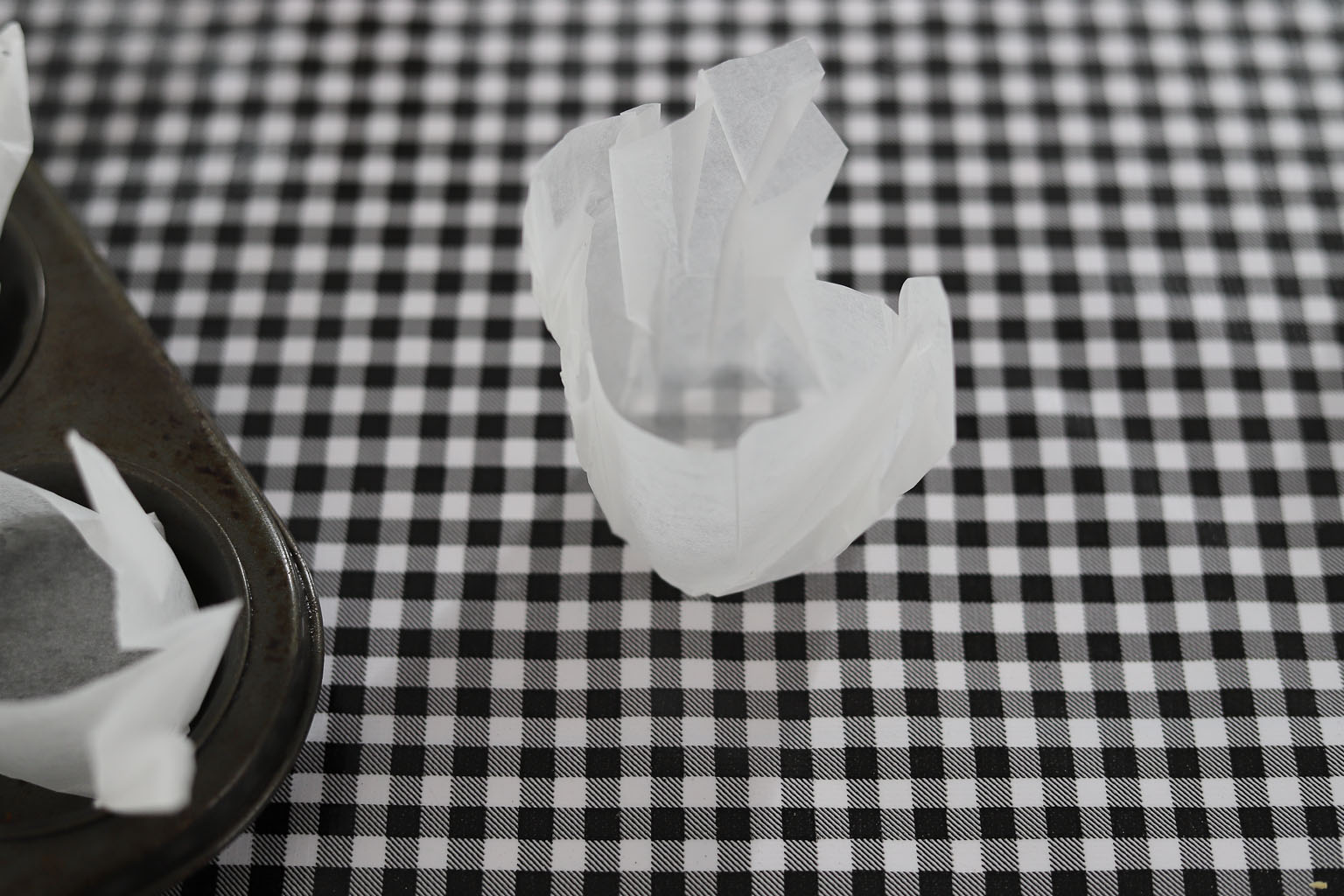 Because it's baking paper it just nicely holds it shape! Gently spray the muffin tin with cooking spray then pop in the muffin liners, spreading them open a little so its easier to pop in the Bacon and Veggie muffin mixture.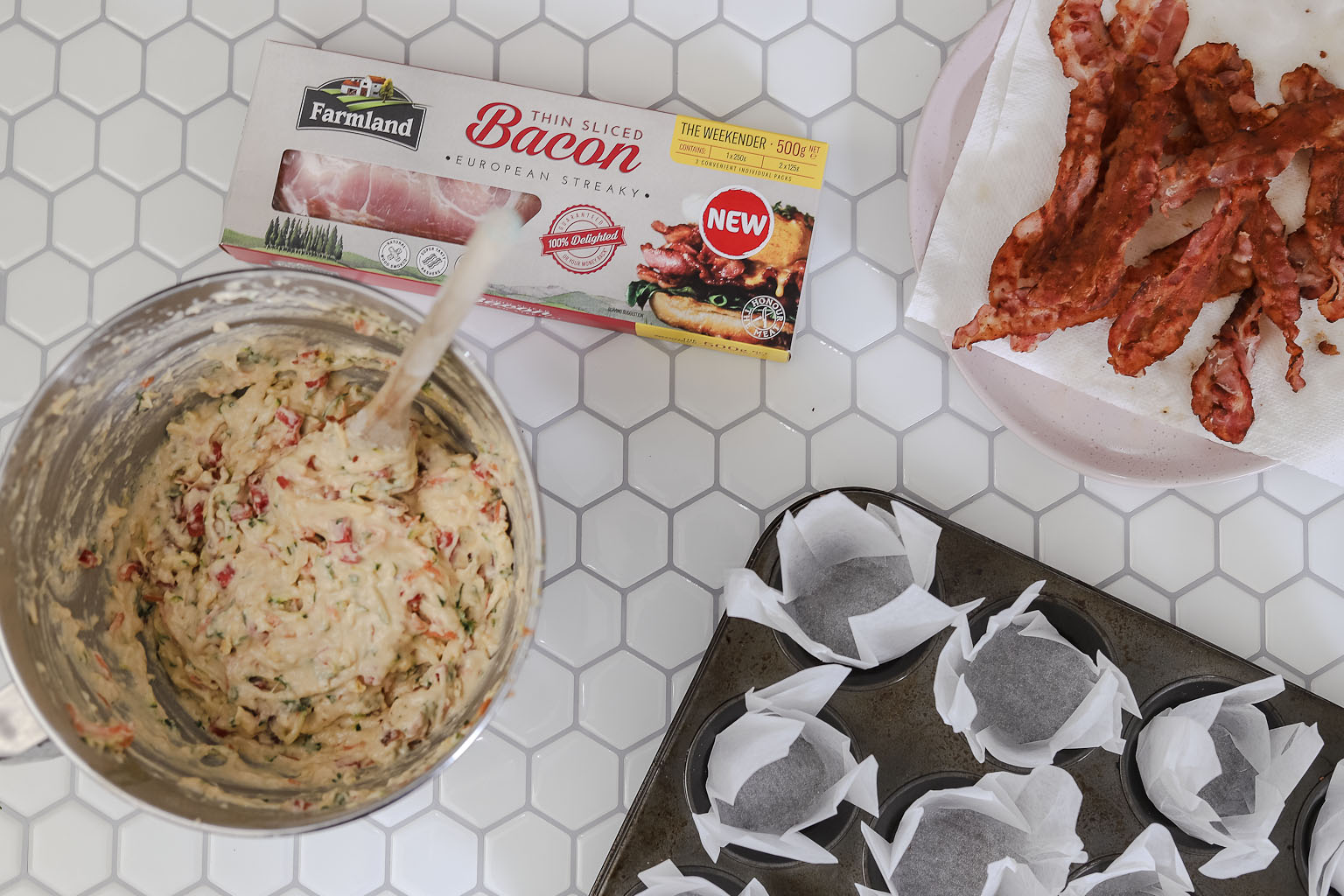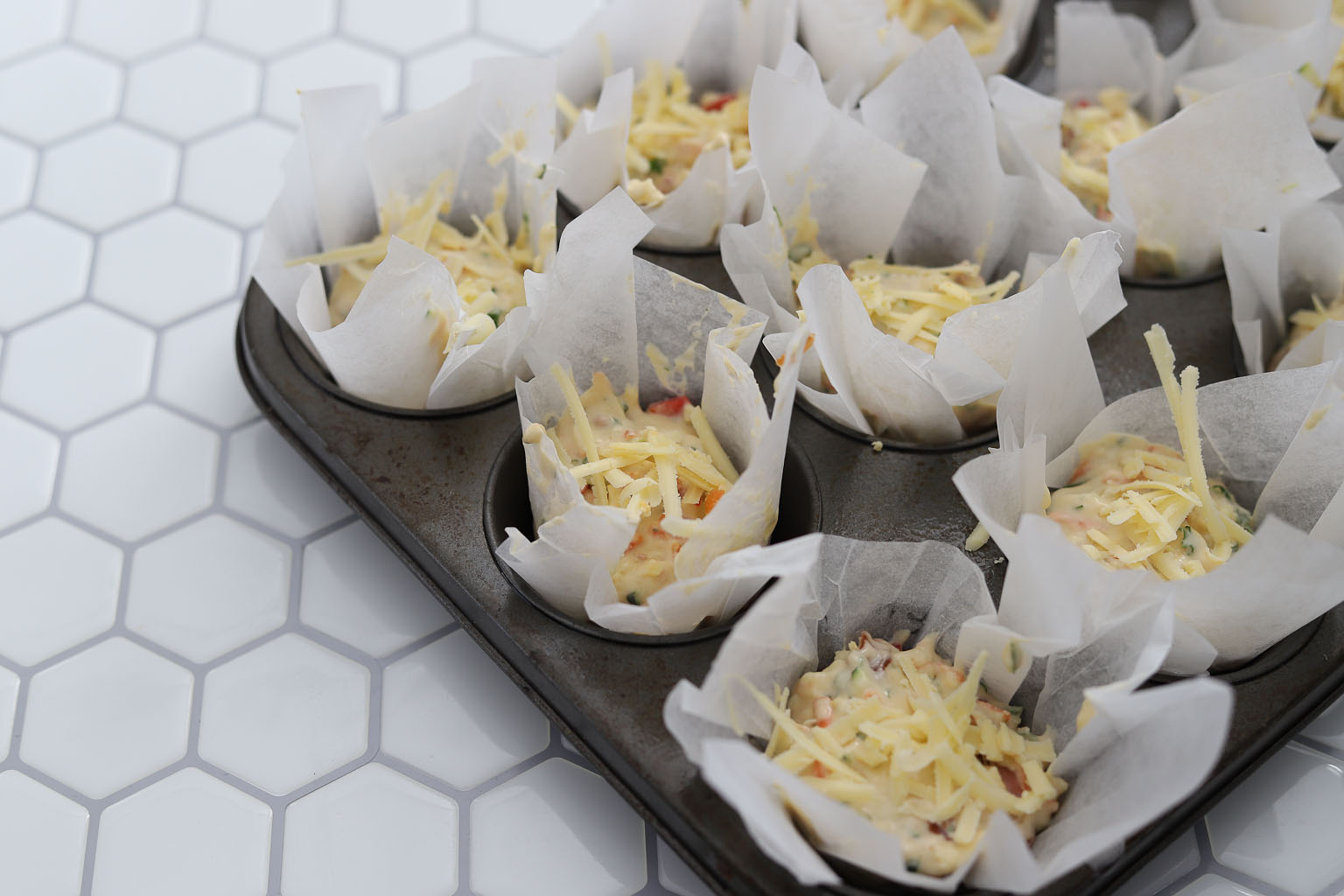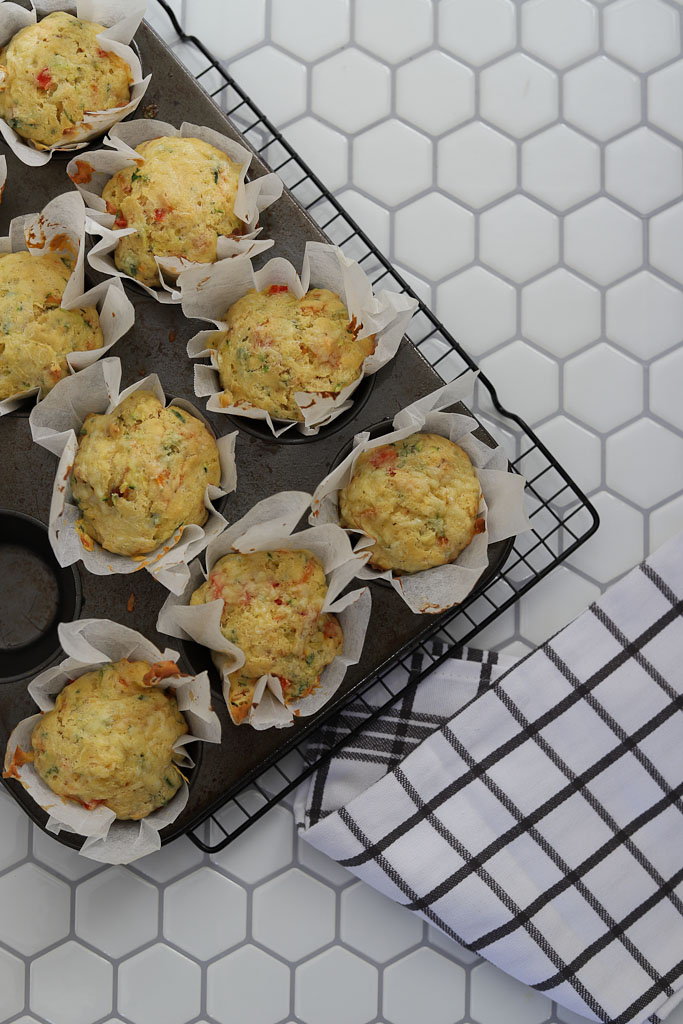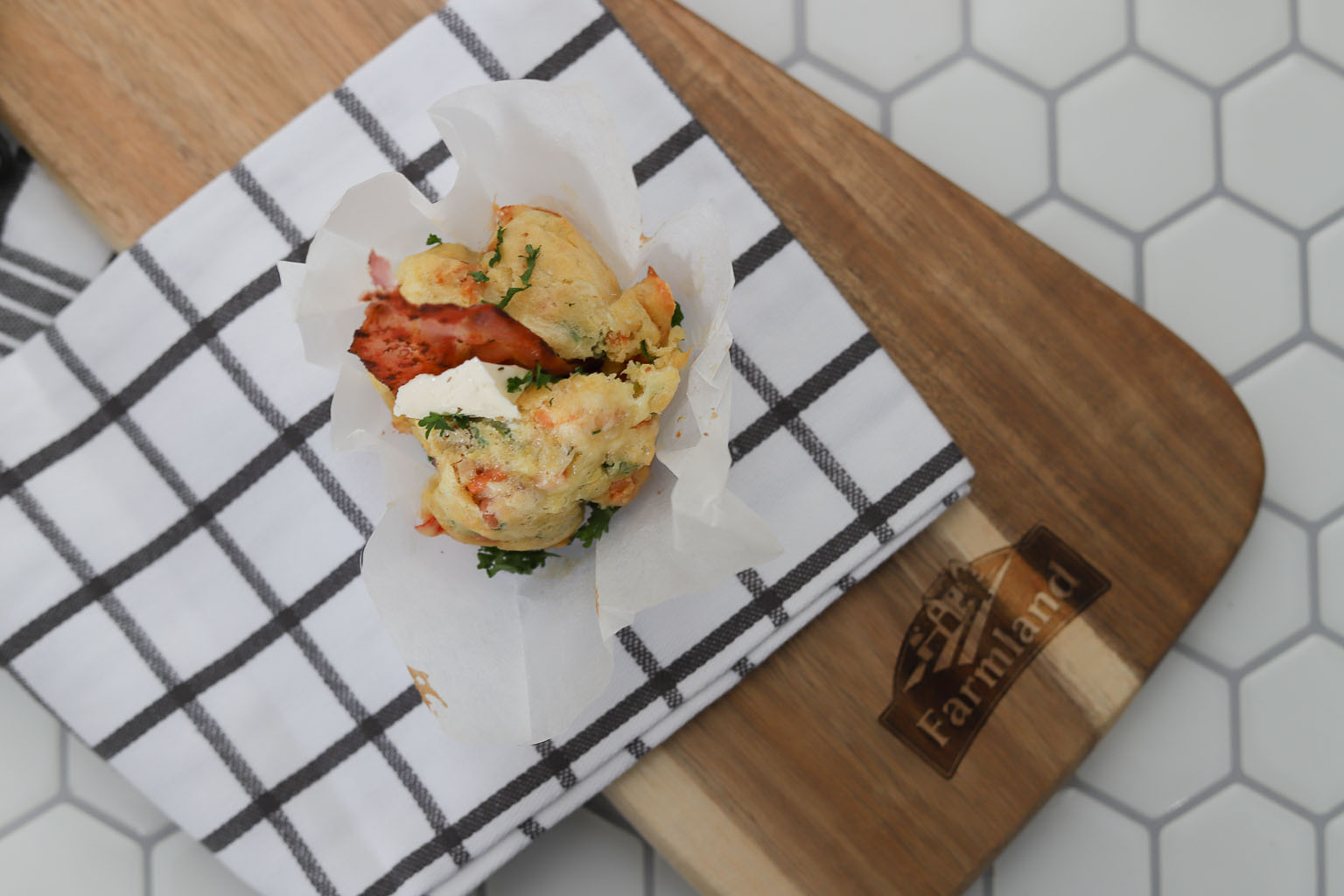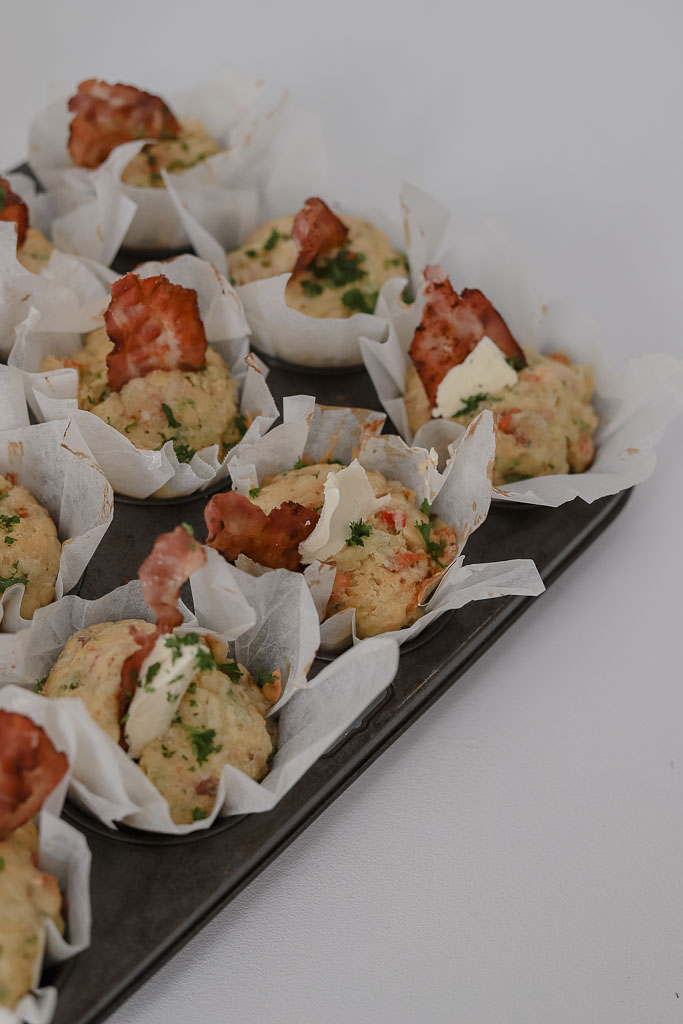 Farmland kindly asked me to create a recipe using their new thin sliced streaky bacon for Bacon Day on September 1st.
I decided to share this Bacon & Veggie Muffin recipe which I slightly adapted from my best friend Kate and her Mum Vicki's recipe. For every party they host they make these yummy muffins in miniature size. The great thing about this recipe is you can add whatever veggies or meat you choose plus you can leave out the cream cheese if you prefer and just add chopped feta into the mixture! Either way its a crowd pleaser!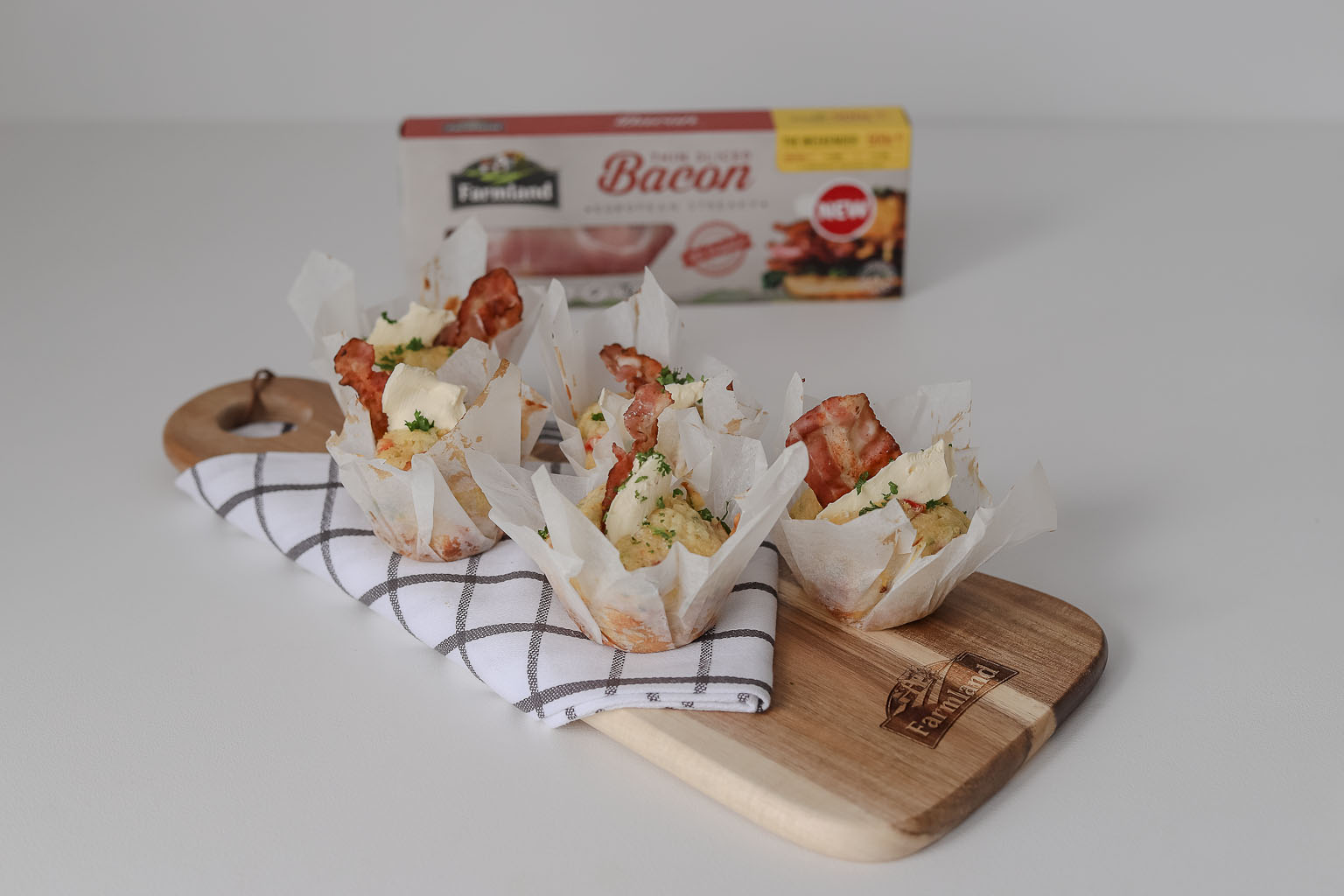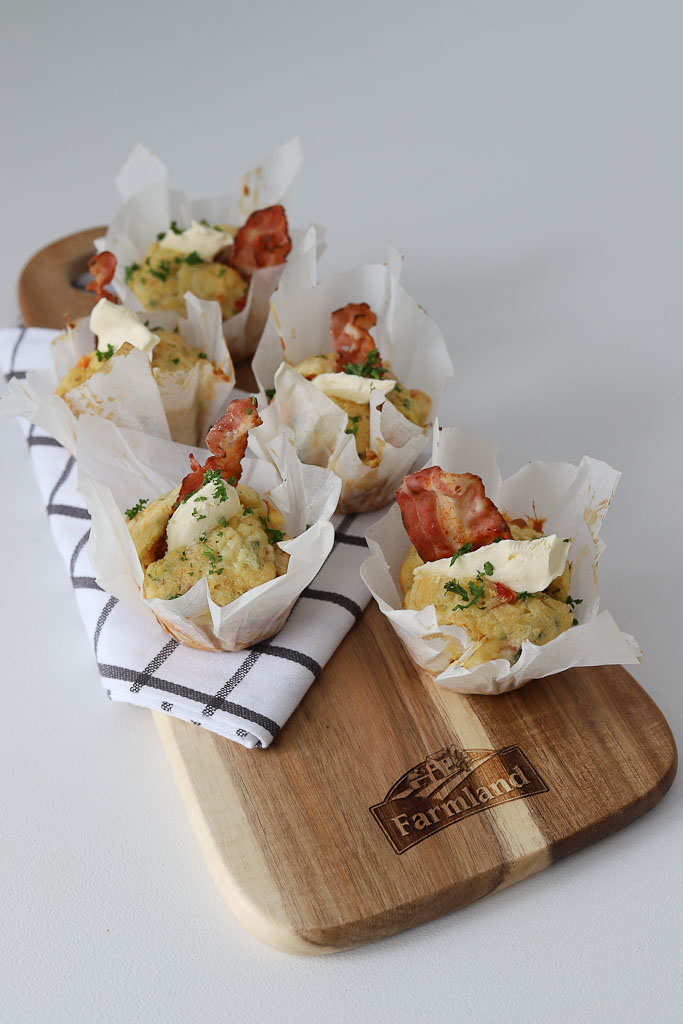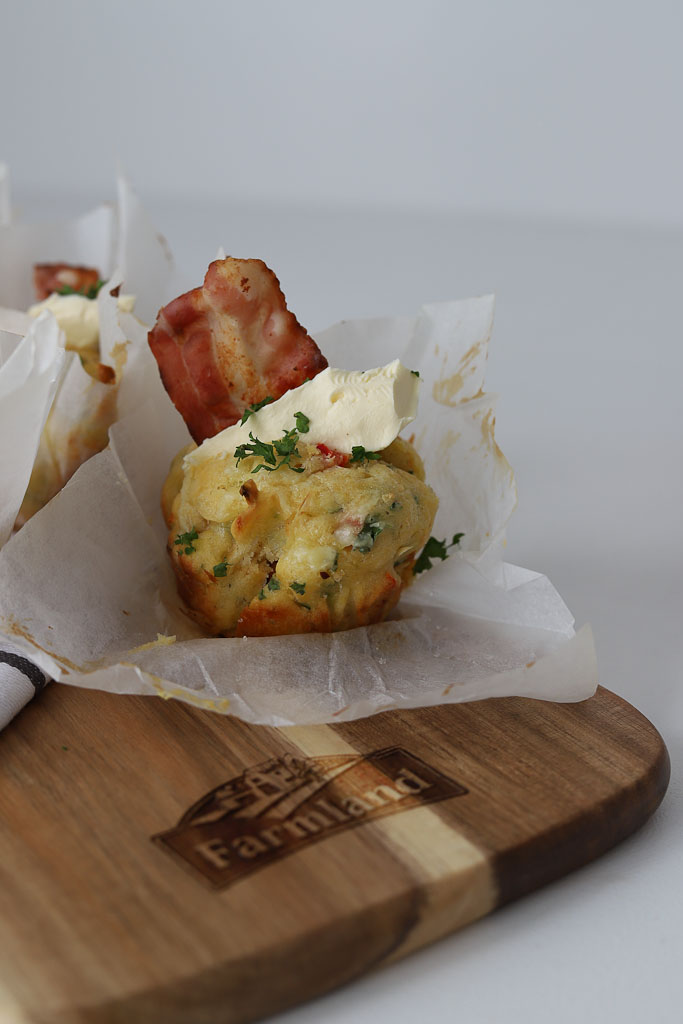 I hope you like these muffins! If you do make them please let me know and if you send me a picture I would love to share it on my Instagram stories!!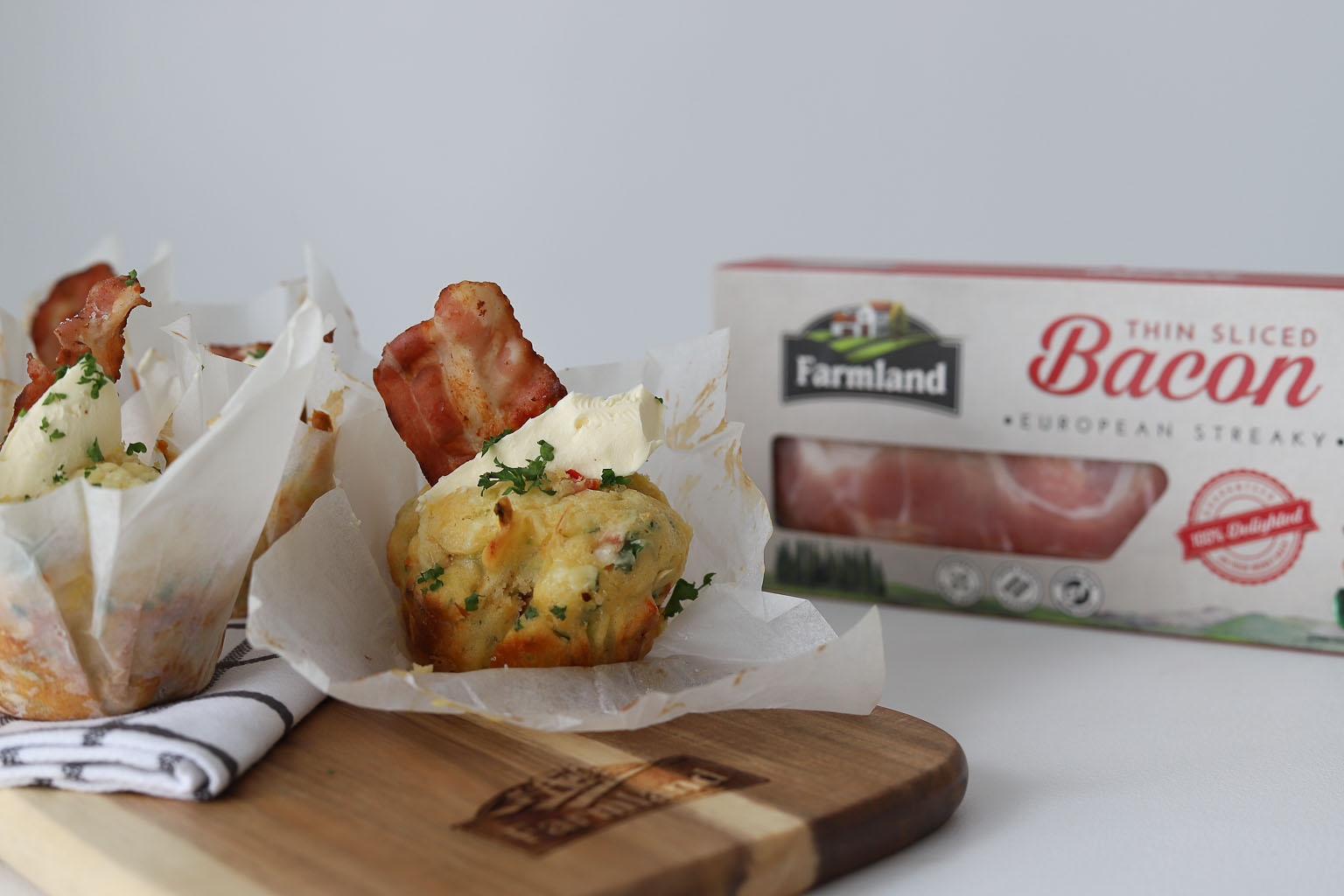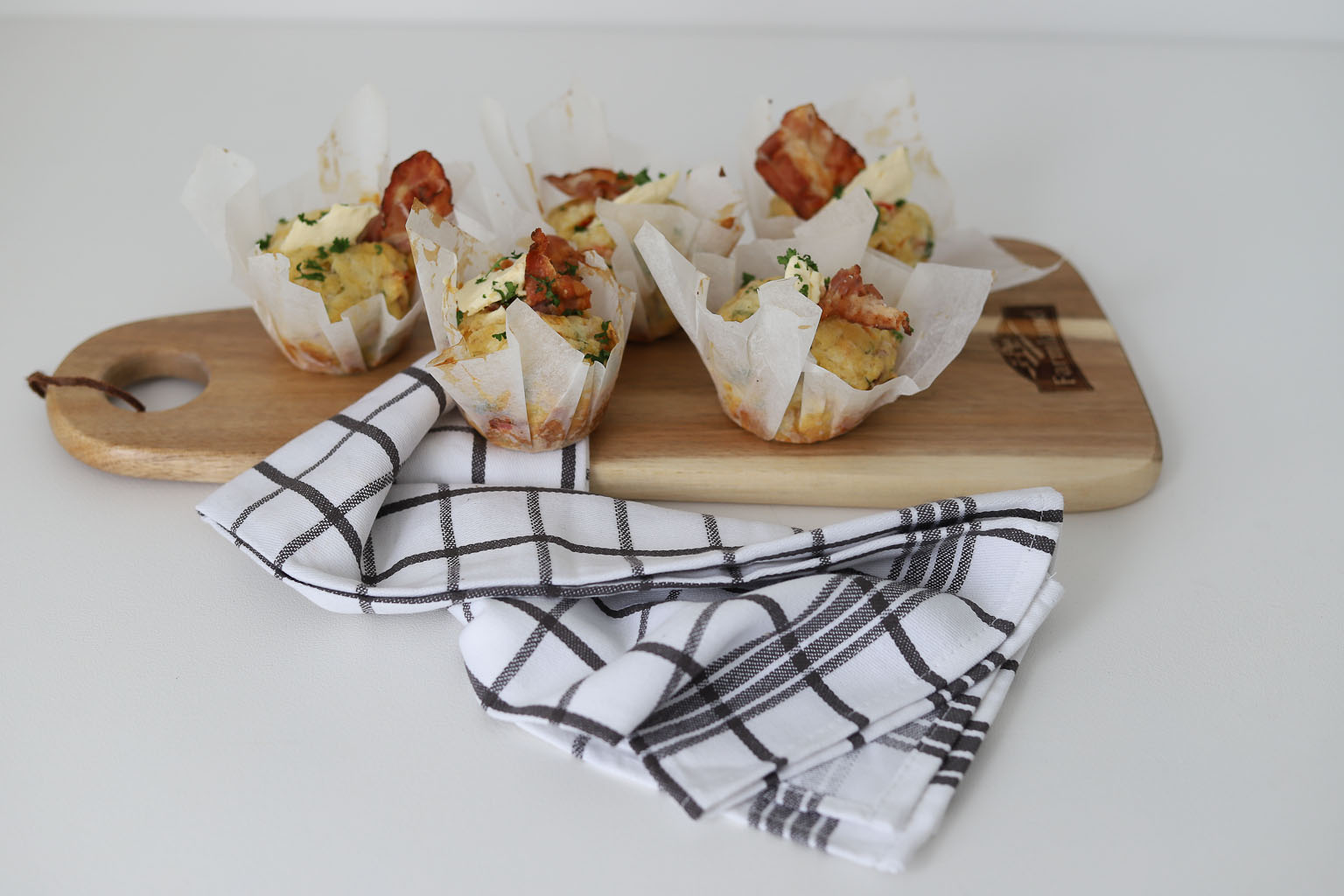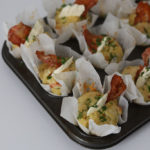 BACON & VEGGIE MUFFINS
Makes 12 muffins
Ingredients
2

cups

flour

1

teaspoon

Pepper & Me Man Grind

plus extra for sprinkling

4

teaspoons

baking powder

1

teaspoon

sugar

25

grams

butter melted

1

egg

1

cup

milk

1

cup

grated tasty cheese

plus extra for sprinkling

½

red capsicum

finely diced

1

carrot

grated

1

courgette

grated

Bunch parsley

finely chopped plus extra for sprinkling

250

grams

streaky bacon

100

grams

cream cheese
Instructions
Turn on the oven to 180 degrees, while the oven is warming up prepare the muffin mixture.

Cook the whole 250 gram pack of streaky bacon until nice and crispy, put aside to drain on paper towels.

Finely chop the capsicum and parsley, put aside. Grate the carrot, courgette and cheese, put aside.

Mix dry ingredients in a large bowl.

Beat egg and add to melted butter and milk.

Add the wet ingredients to the dry ingredients and combine, careful not to over mix.

Break or cut in half horizontally 6 rashers of bacon and put aside to add as the topping. With the rest of the bacon rashers, break up or cut into small pieces.

Add in the bacon, veggies and cheese and gently stir in.

Spoon the mixture evenly into the muffin liners and sprinkle with the extra grated cheese.

Bake 180° for 12-15 minute or until golden.

Once the muffins have cooled, gently cut a slit in the top of the muffin and add a wedge of cream cheese and a piece of bacon, sprinkle with parsley and a dash of man grind.