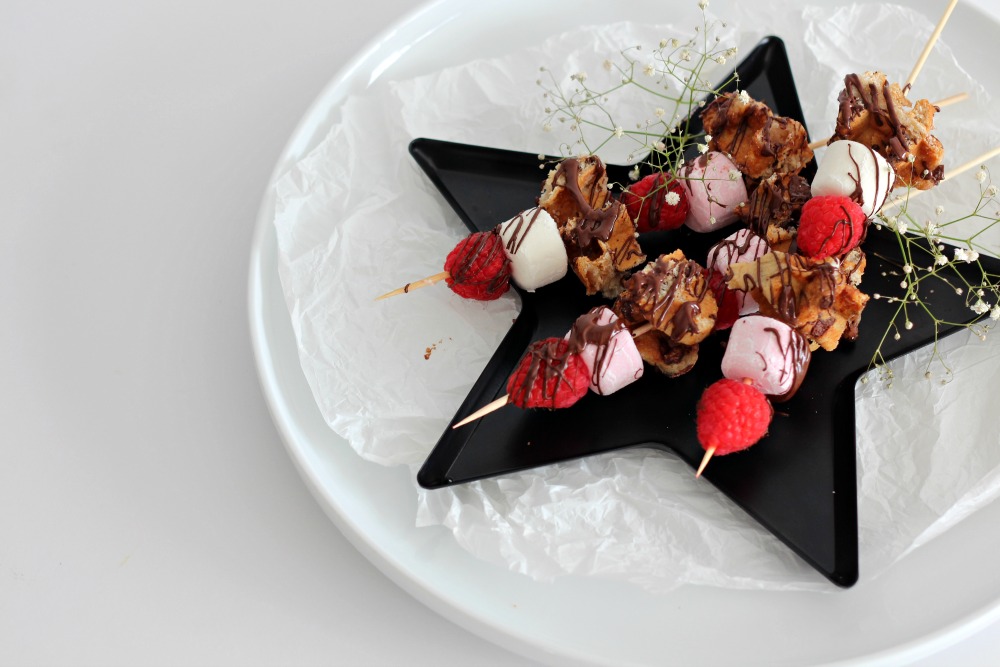 Yes, I love celebrating people I love! So every Valentines Day I like to do something sweet for the kids.
Whether its a valentines themed lunch box, afternoon tea picnic or to create classroom gifts they can handout on valentines day at school and kindy.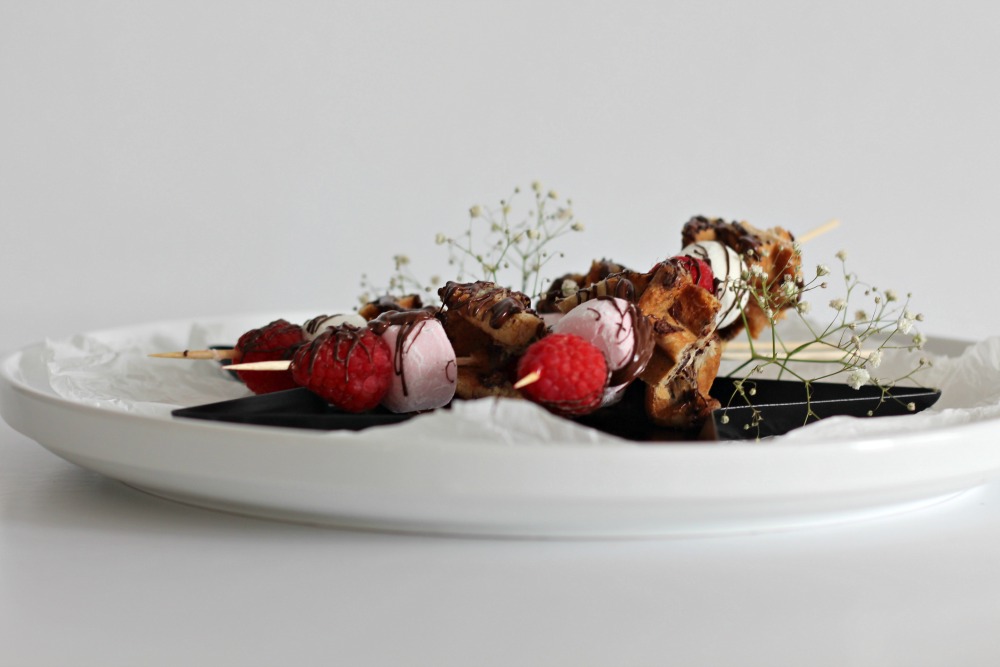 This year I found Toscano Belgian Chocolate Chip Waffles from Countdown and decided to make cute waffle kebab sticks which makes a great Valentine's Day afternoon tea snack for the kids!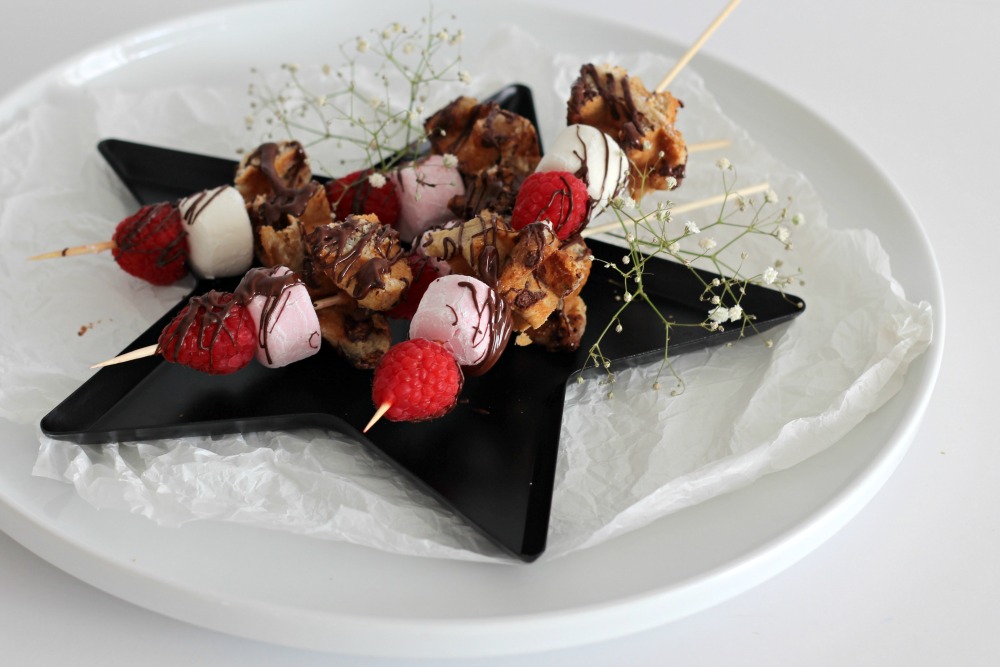 TO MAKE:
-Grab a few kebab sticks
-Cut up waffles into bite size pieces
-Alternate waffles with marshmallows, fresh raspberries (I think sliced bananas would be nice added in too) and thread onto the kebab sticks
-Drizzle melted chocolate over the waffle sticks and set in the fridge