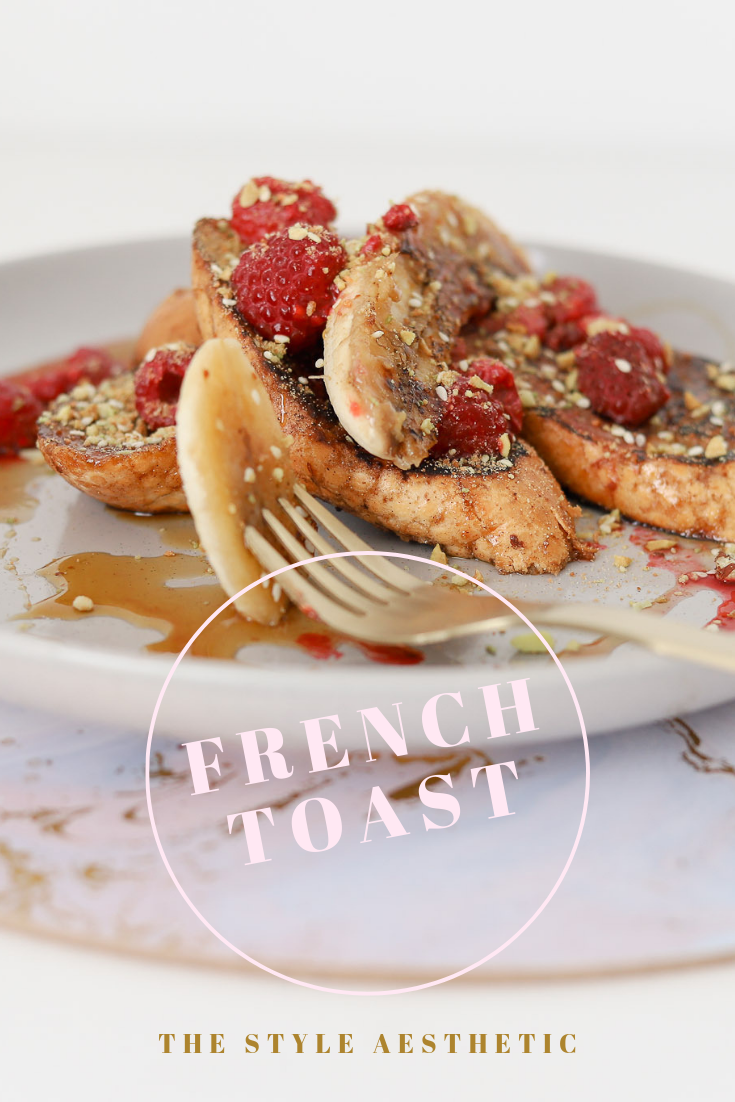 French toast has been my go to for a fast sweet breakfast for as long as I can remember. I highly recommend buying a french stick and using it the next day, it's best for keeping its hold when dipped in liquid if its slightly stale.
I also often make up the sugar mix to takeaway on holiday with us, plus you can easily cook it up on the bbq! For this shoot I served the French Toast with banana, raspberries, maple and Pepper & Me Sweet Dukkah Crumb.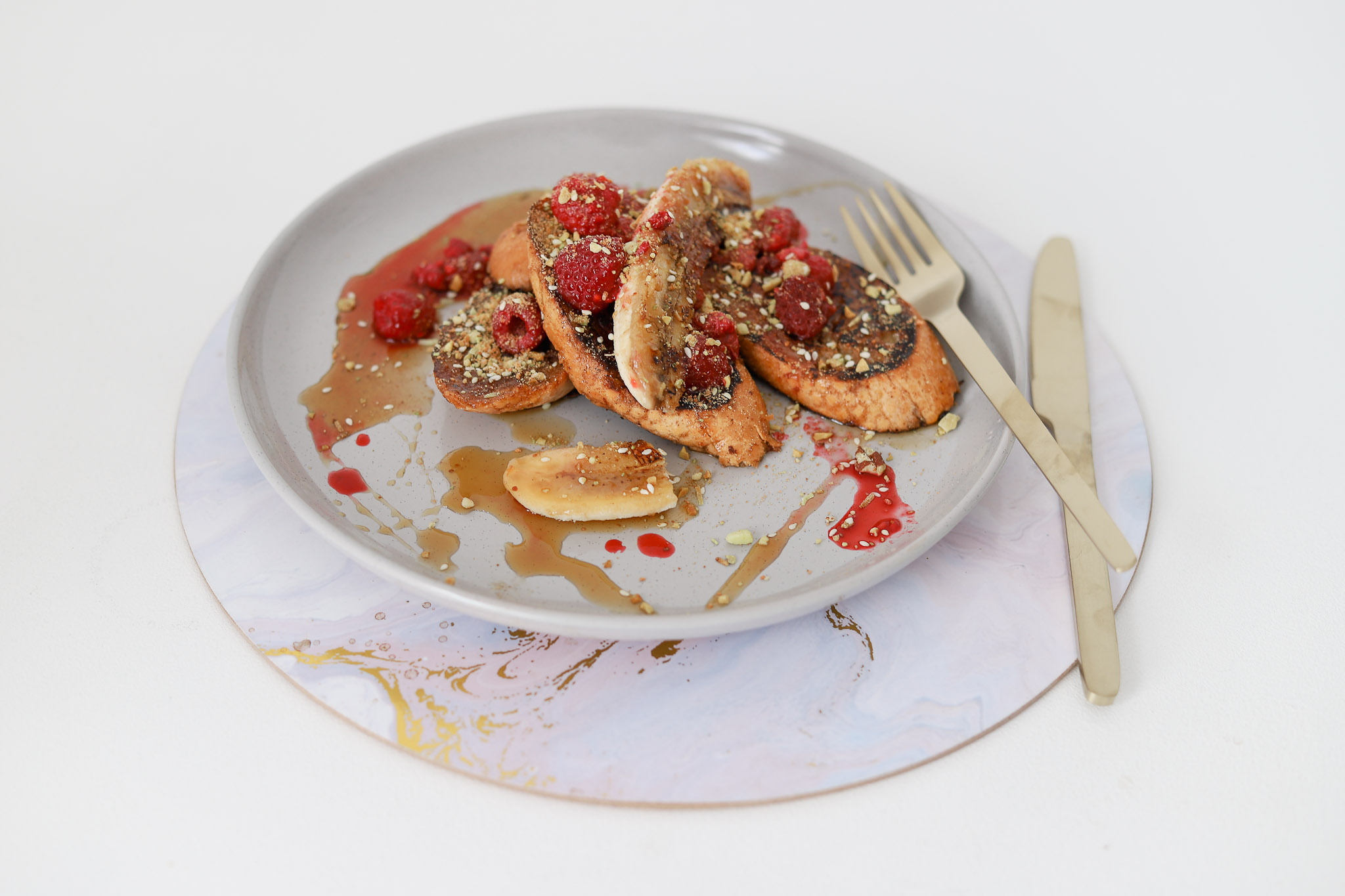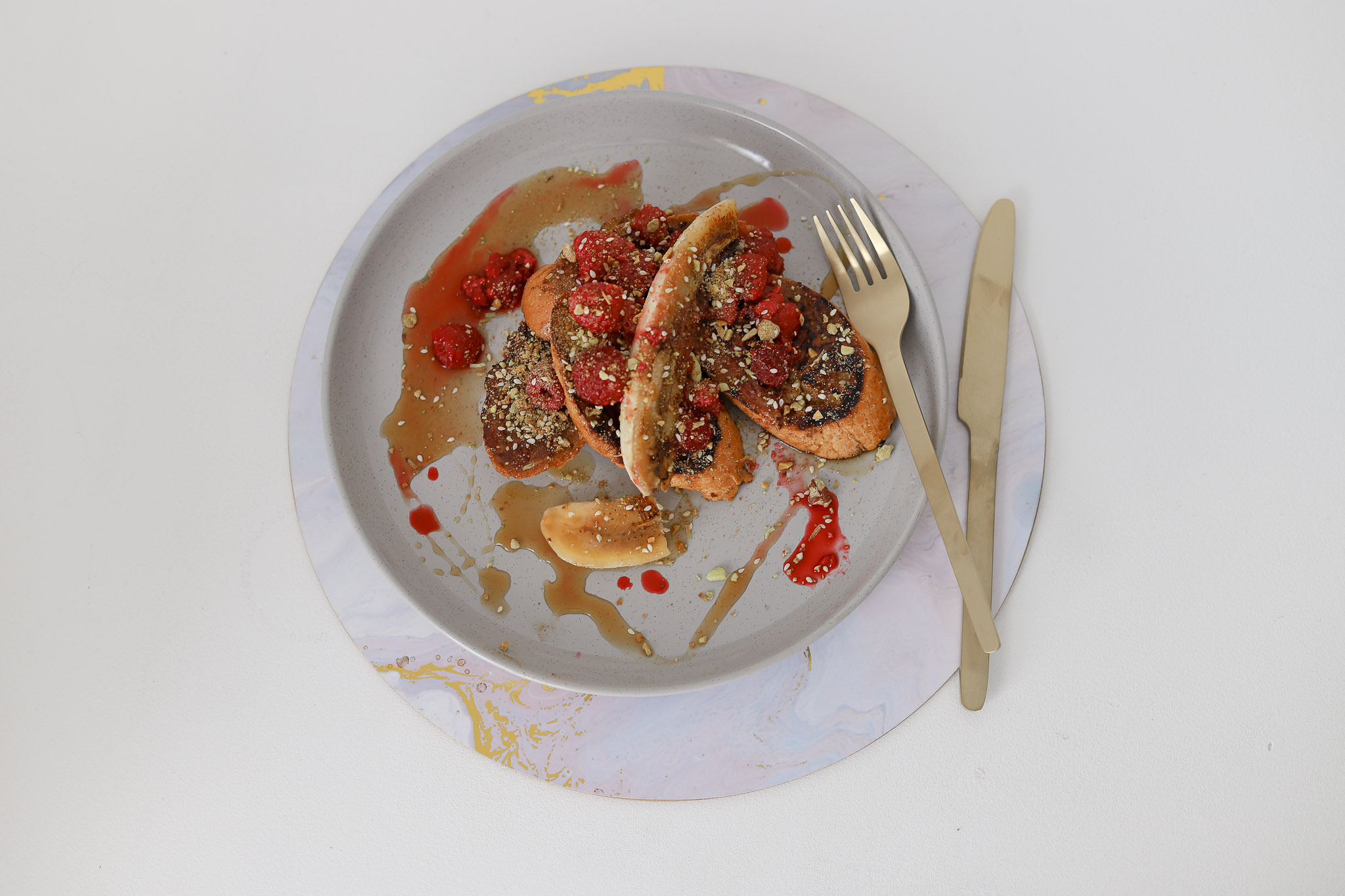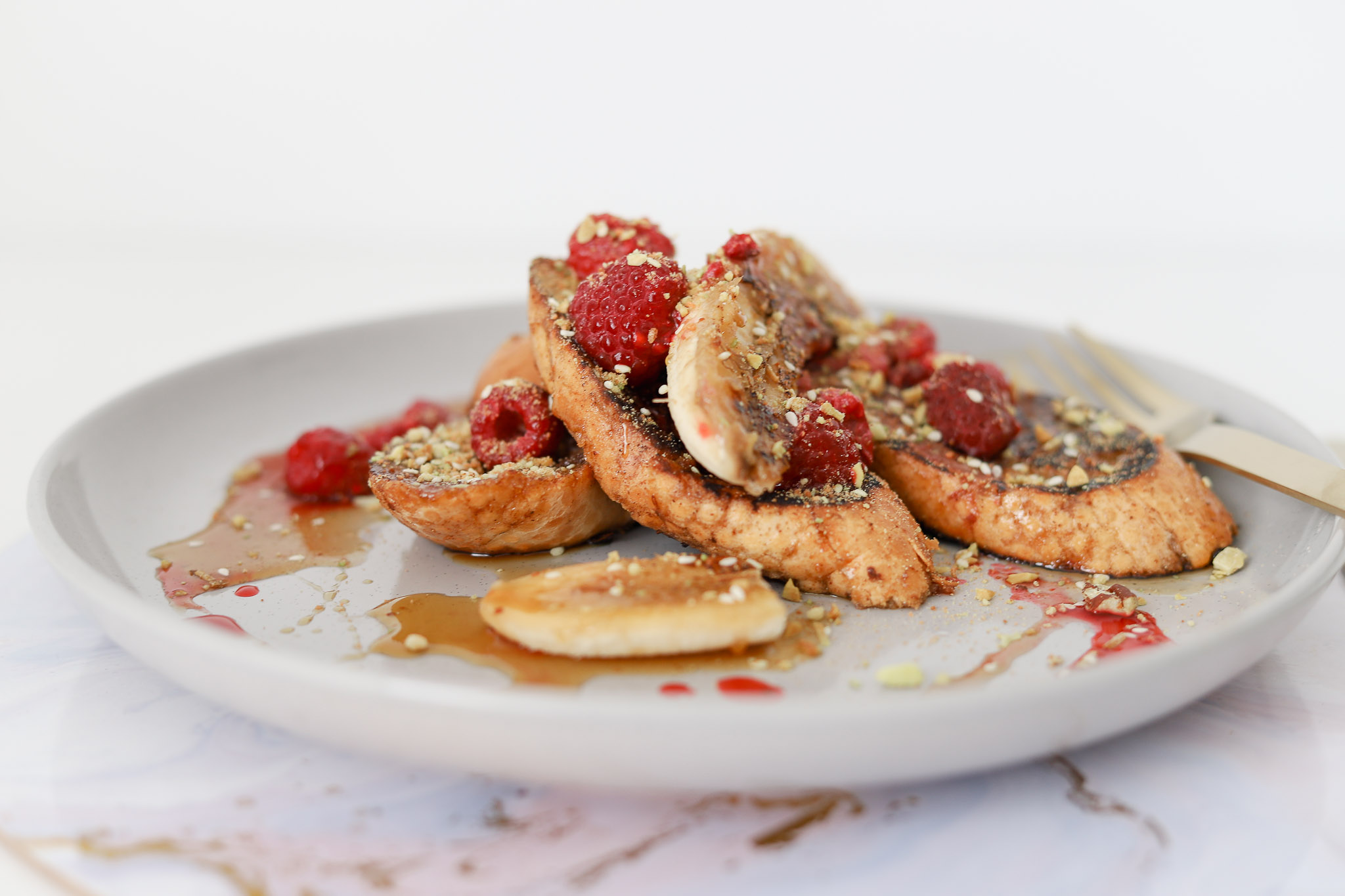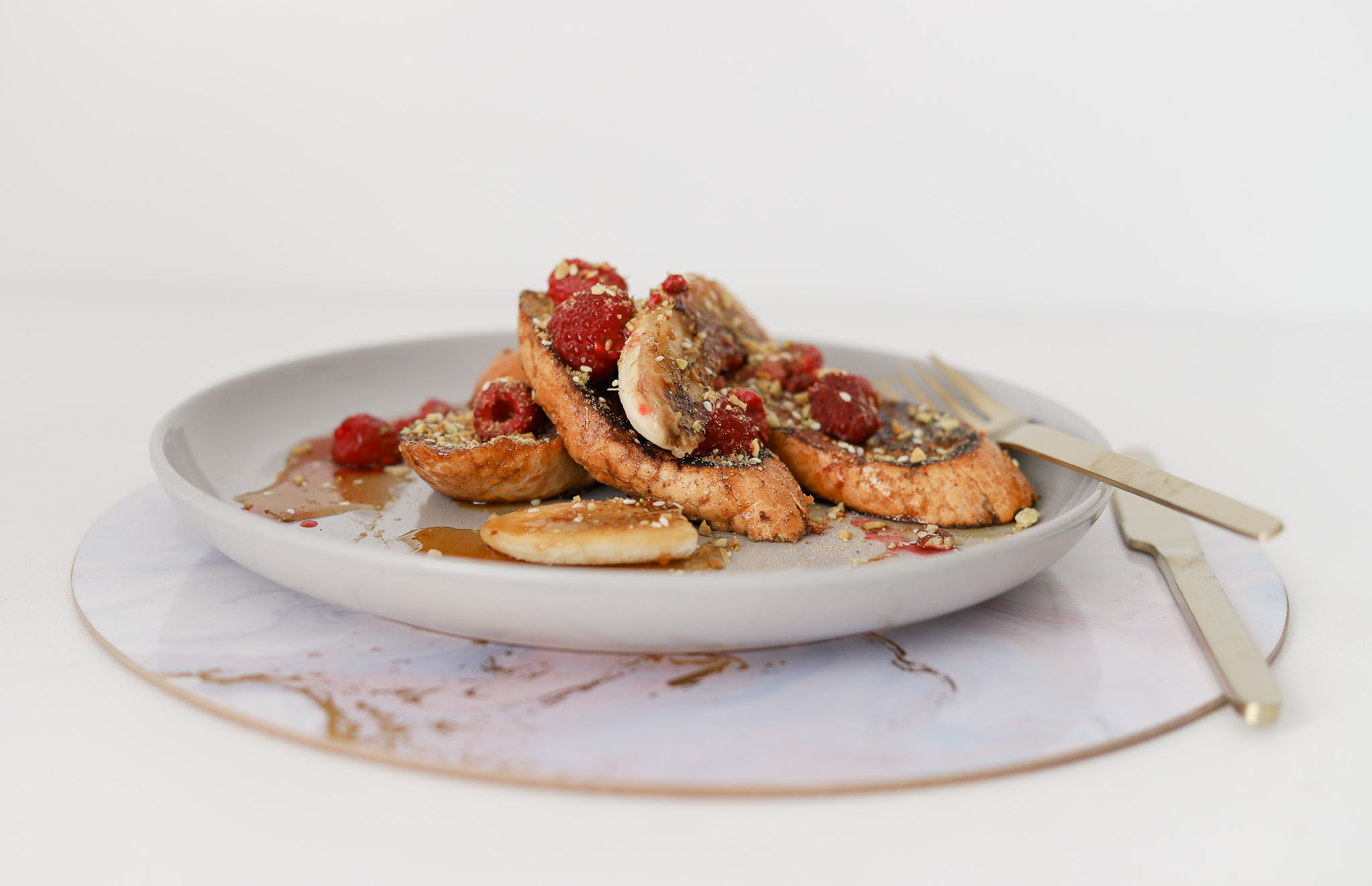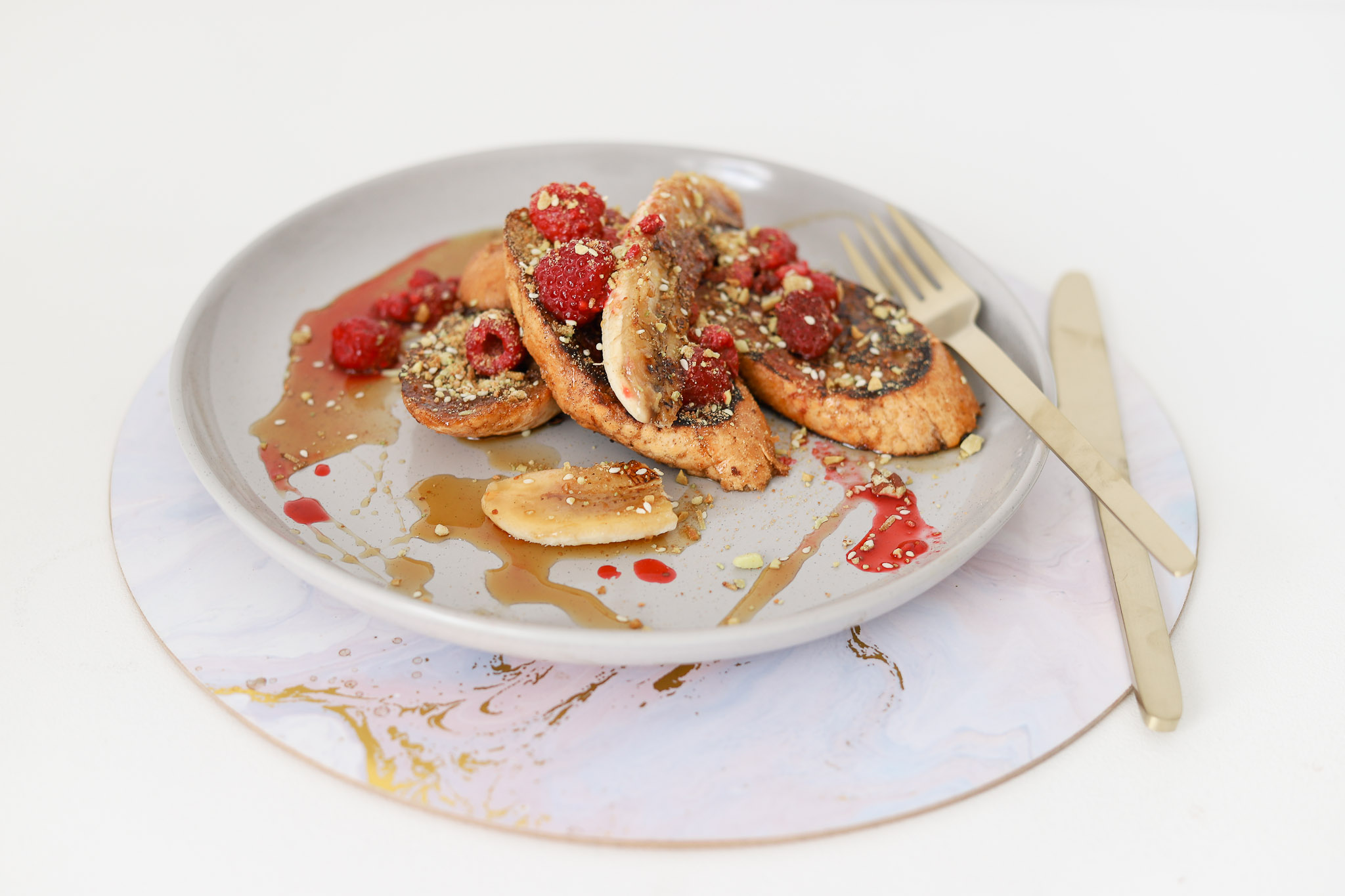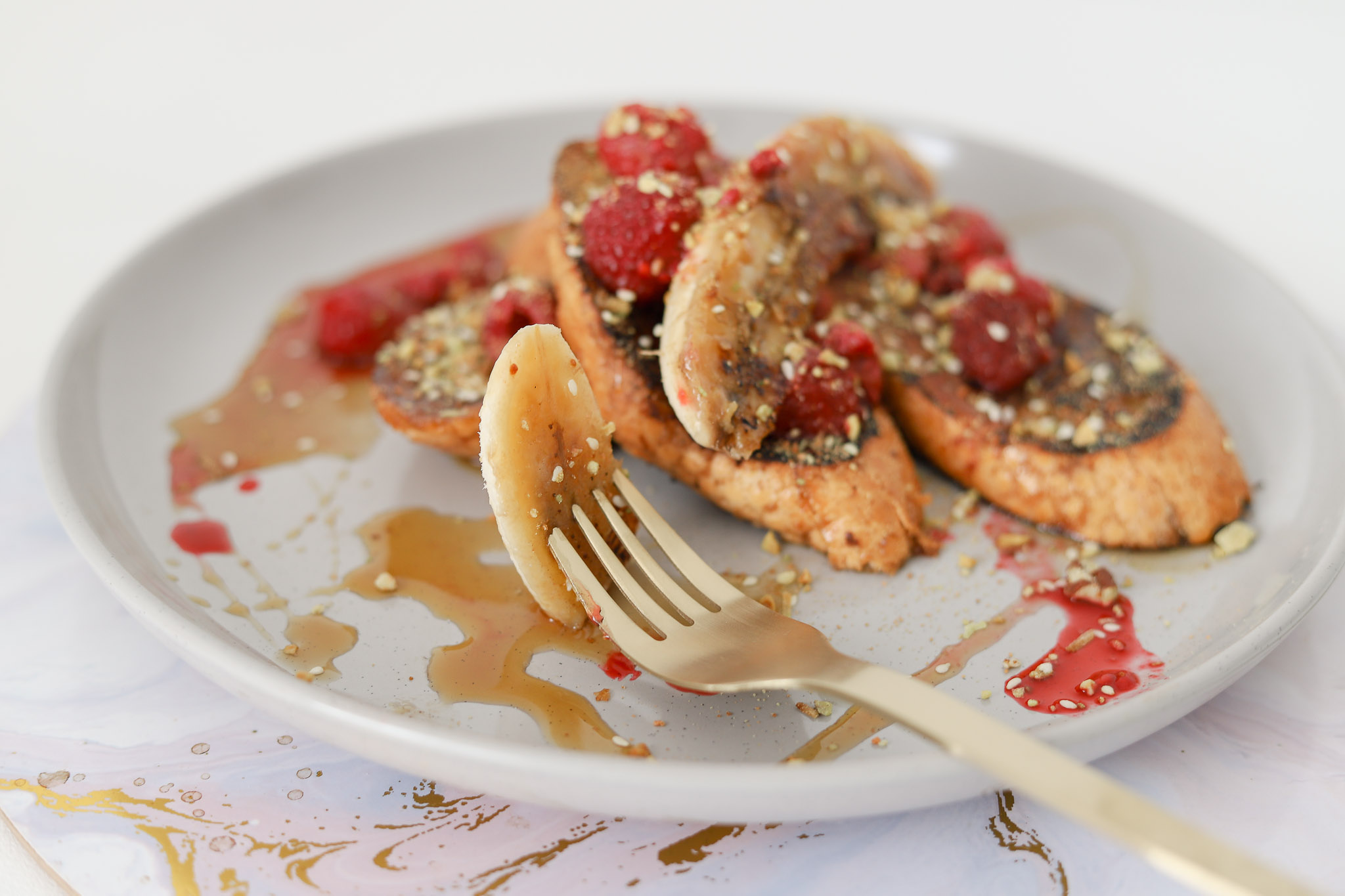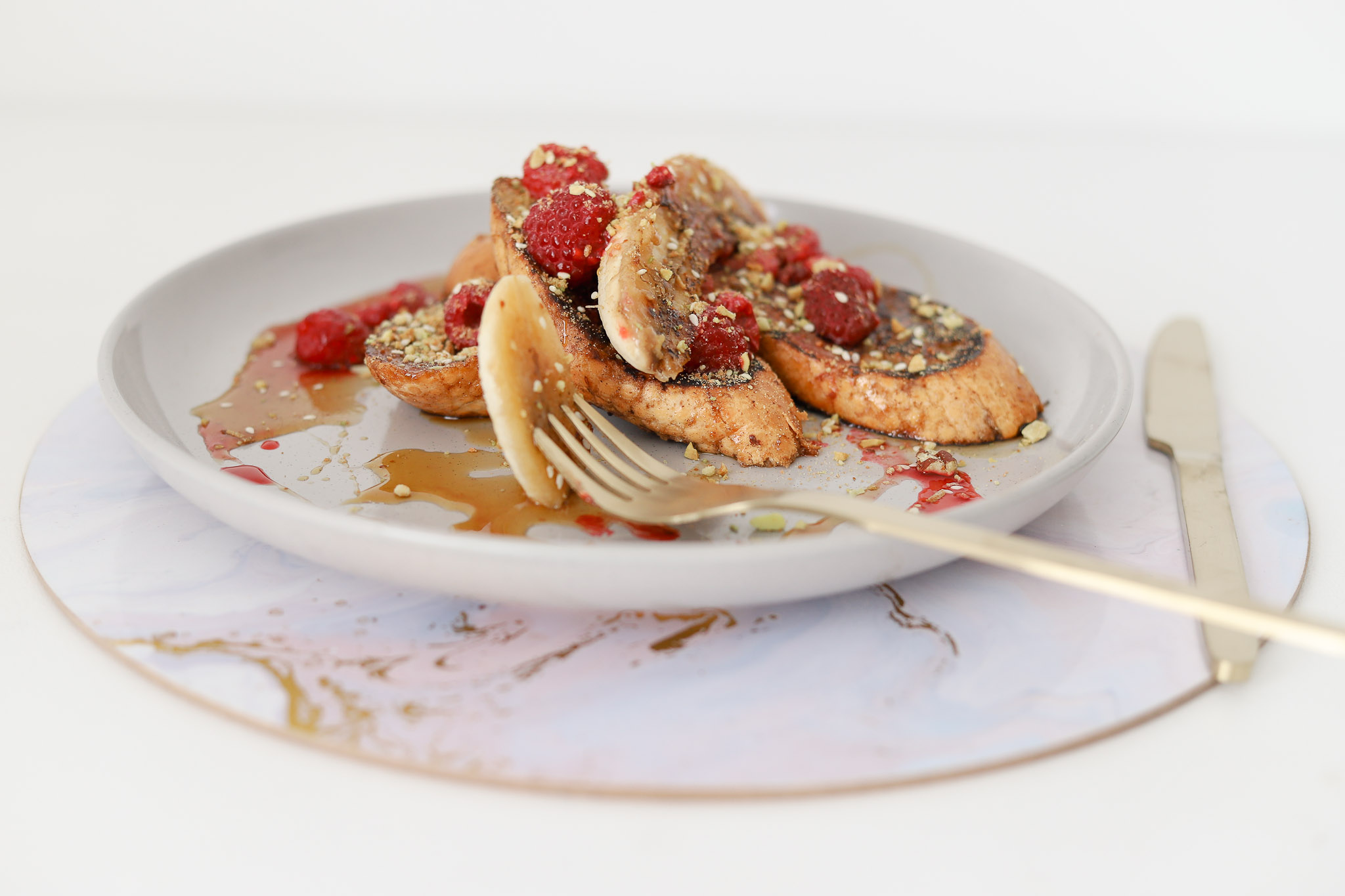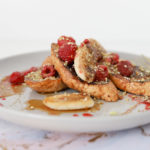 FRENCH TOAST
Ingredients
¼

cup

brown sugar

1

teaspoon

cinnamon

1

teaspoon

Pepper & Me bakers blend or mix spice

3

free range eggs

1

teaspoon

vanilla extract

1

cup

milk

1

french stick

Lashings of butter
Instructions
Mix brown sugar, cinnamon, bakers blend/mix spice, eggs and vanilla together until its a well combined thick paste.

Slowly add milk and mix through.

Slice the french stick on an angle into 1cm thick pieces.

Heat up a fry pan to medium heat, melt a chunk a butter.

Dip a piece of the french toast into the eggy mixture on both sides, making sure the bread is well covered but not too soaked.

Place as many pieces you can fit in the pan at one time onto a plate, ready to fry.

Fry in batches until all the pieces have been cooked on both sides, adding knobs of butter if you need too.

Serve with banana, bacon and maple or my favourite: bananas, raspberries, yoghurt with maple syrup.