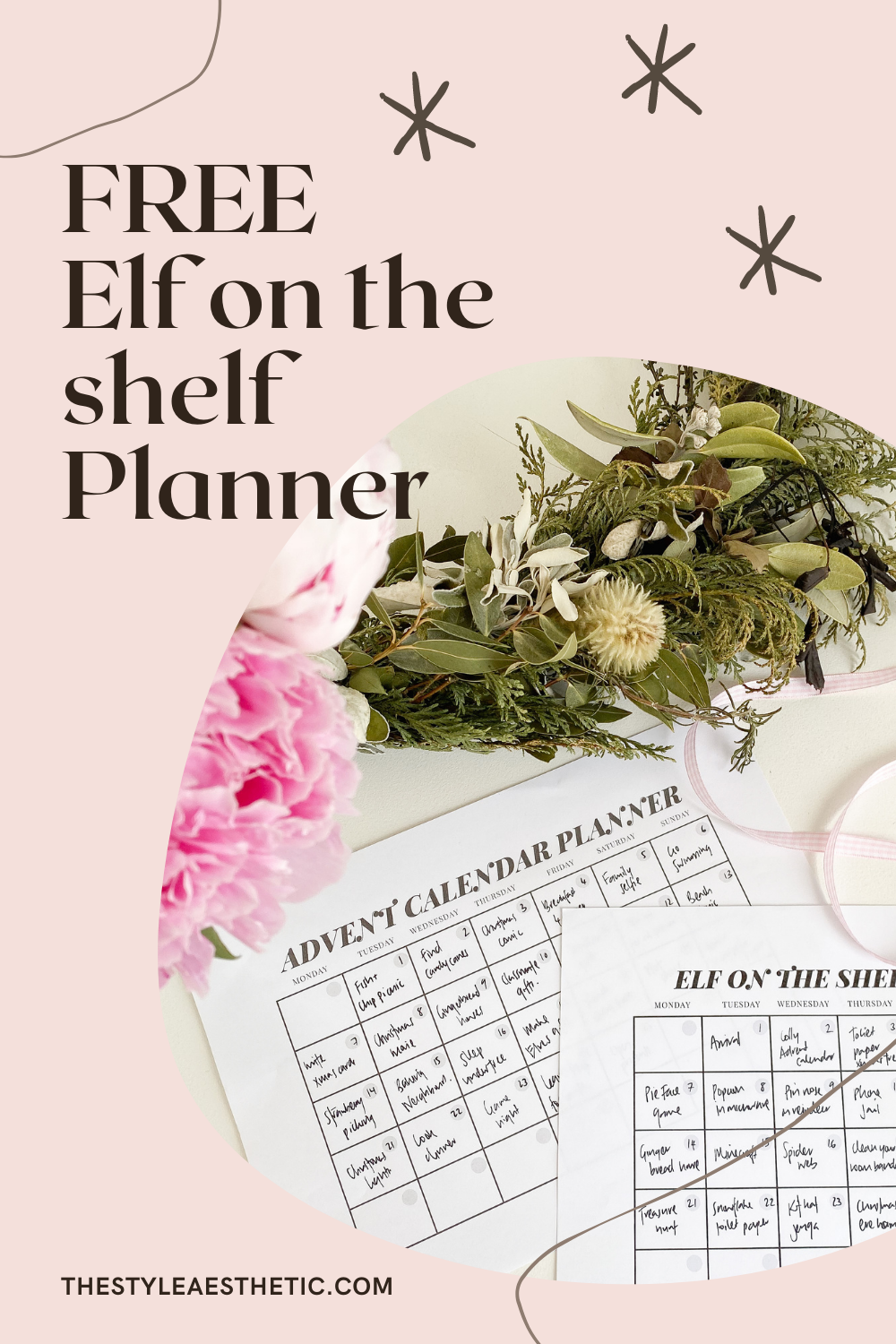 This is our 7th year Chip the Elf has visited our family and it's been 4 years since Trixie joined in the fun!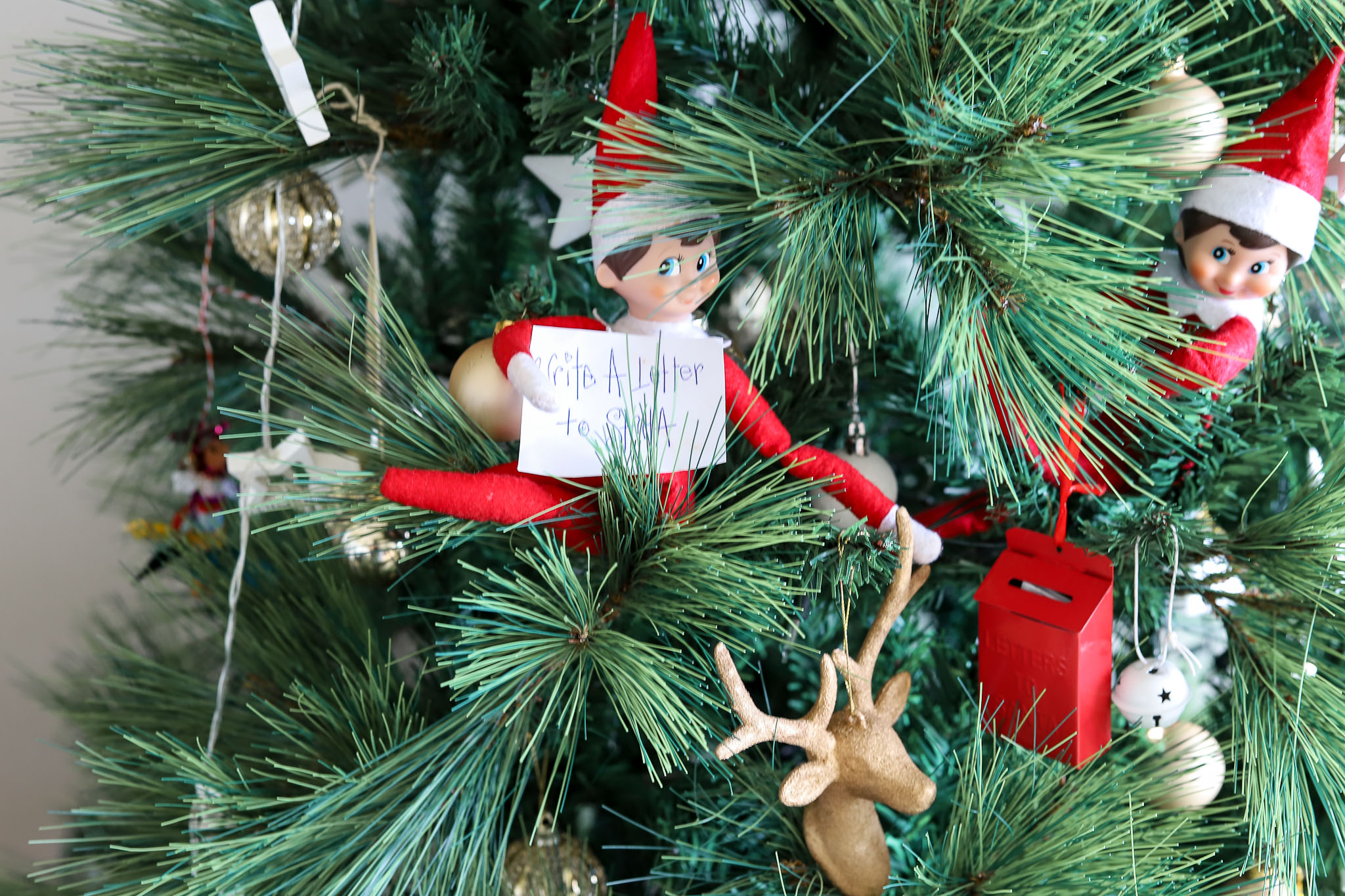 I know how hard it is to keep coming up with Elf ideas!!
Every year I love to do a mix of easy, repeat ideas, and new fun ones. I usually binge a Pinterest session pinning all possible ideas I can adapt or copy then during November I sit down and plan out all the ideas into a calendar. I usually do this at the same time as planning my advent calendar (check the bottom of this post for a FREE download) so they can align and also if I know it's a busy 'advent' day I will create an easy 'Elf' day.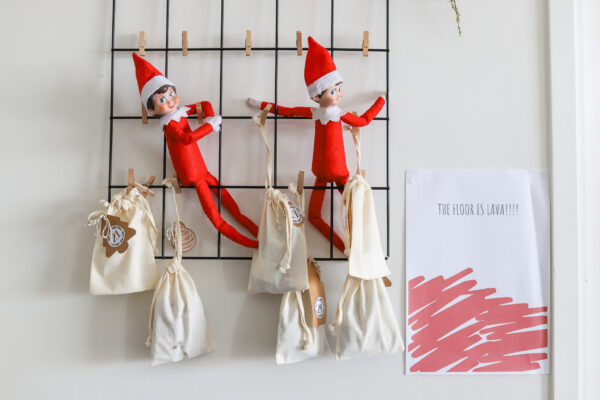 Check out our Elves past adventures with the hashtag #chipcavanagh + #chipandtrixie on Instagram.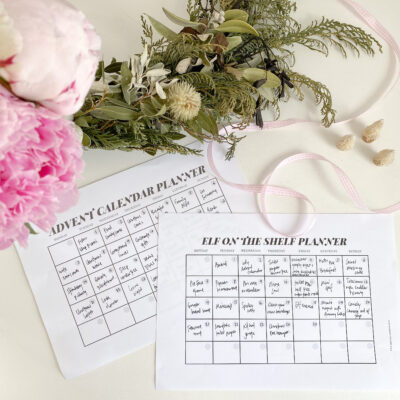 I have attached my FREE elf on the shelf calendar planner, this is adaptable to any year and I thought I would also share my planning process.

1 – On Pinterest create an Elf on the Shelf board and pin any potential ideas, search elf on the shelf related hashtags on Instagram, also google image search is good!
2 – Print x2 copies of the elf on the shelf planner (one for a rough draught).
2 – Note repeat ideas (see below).
3 – Note any activities or trips during November so you can plan around that like if you're going away for a weekend etc.
4 – Write down the must do ideas, these are usually my new ideas.
5 – Note all the props you will possibly need, it really pays to get these all in advance and store it all in a hidden box. I usually label everything EOTS so my kids don't know what it is 😜.
6 – Start writing you ideas onto the planner, if I'm unsure of a date I add it onto a post-it note so I can shift it around e.g Tues 15th Dec I'm up all night making sugar cookies, I know I'm too lazy that night so I swap for an easy idea. I also like to have 2-3 extra floating ideas just in case I can't source a prop or if it's just too hard.

Every year we do these ideas which means I don't have to think about it too hard haha
1 – 1st December is arrival day so the elves turn up at the doorstep, 1 day down 24 to go!
2 – Candy cane treasure hunt.
3 – North Pole breakfast.
4 – Christmas eve hamper.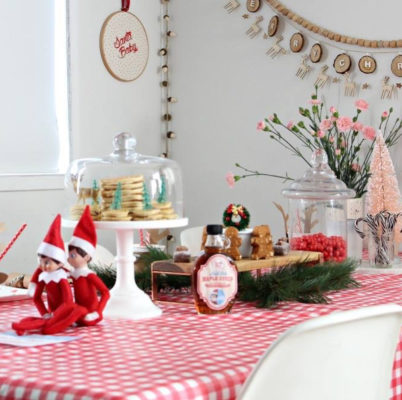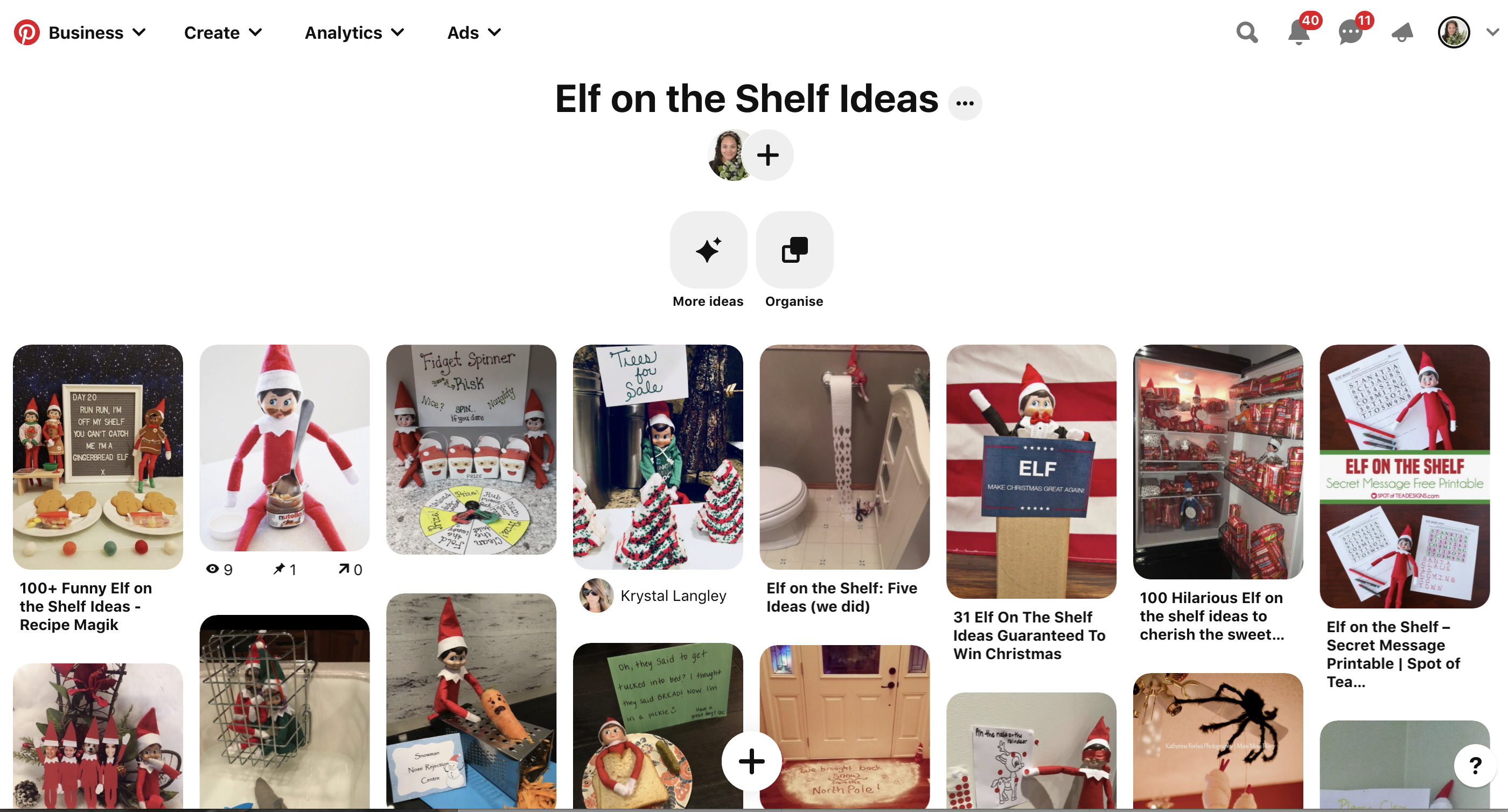 And if you are looking for a Christmas Advent calendar planner, download my version here.